Off-Campus Access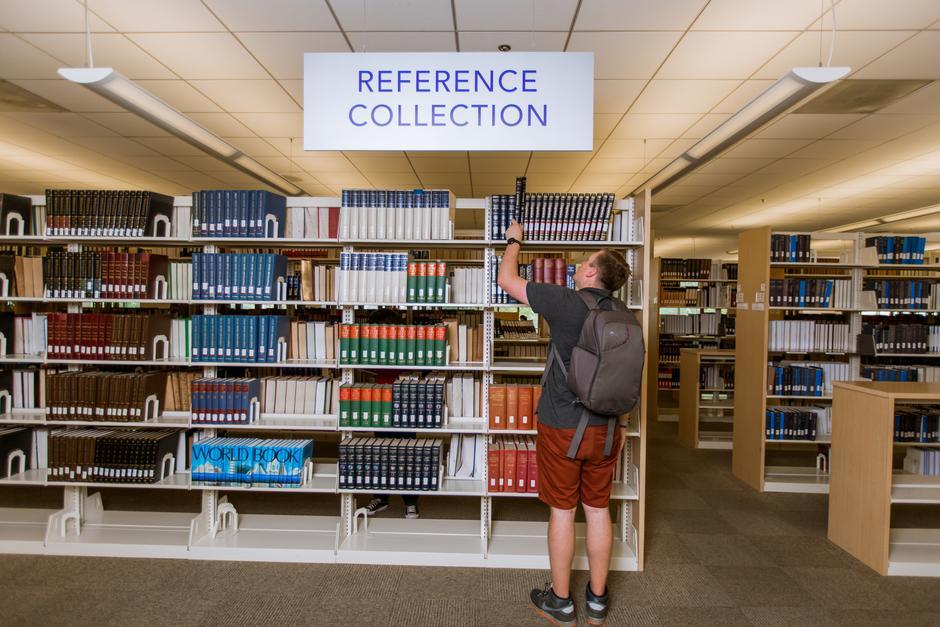 To access the full text of electronic resources from off-campus, you will need to be authenticated as a currently enrolled Biola student or currently employed faculty or staff member. When you click on a link to an online resource, you will be asked to enter your Biola NetID and password. See accessing resources off-campus for more information.
Researching a Topic
To research a topic, use the search box located on the library home page. The Everything tab allows you to search the majority of the library's collection. To limit search results to ebooks, click the "Source Types" limiter and choose "eBooks." To find a specific library database or see a list of databases arranged by subject, use the Databases tab.
Requesting Books, Media, and Articles
To get the resource you need as quickly as possible, follow the procedure below:
Books and Media
Search for the item in the Library Catalog to see if Biola has it.
If the item is available, click on Request to place a hold on it. See Library Pick-up Service or Mail to Home Service for more information about picking up the item or having it mailed to your home.
If Biola does not have the item or it is checked out (there will be a due date), and you live in California or Nevada, you may be able to use the LINK+ Catalog to request the item and pick it up at a nearby LINK+ library. See LINK+ for more information.
Articles
Note the publication that published the article - the journal, magazine, or newspaper.
In the search box on the library website, use the Journals A-Z tab to search for the publication title, not the article title.
If Biola does not have the full text of the article, you may request it through Interlibrary Loan.
Reciprocal Borrowing Agreements
The library participates in several reciprocal borrowing programs with other institutions in the United States and Canada. These agreements allow Biola members to physically use the collections and facilities of other libraries. Use the Reciprocal Agreements Chart to find a library near you and apply for access.
Library Help
To get started with your research, look at one of our many research guides. You can also use the Ask Us service to chat with a library staff member, send an email, or make an appointment for a research consultation with a librarian.