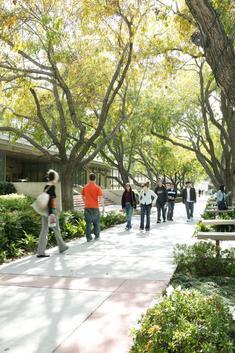 The Learning Center exists to provide students with academic assistance and support by providing a number of services. Tutoring and academic mentors are available, as well as individualized ADA care plans and counsel for those diagnosed with medical, psychological, learning or physical conditions. The Learning Center is located on the upper level of the library in Room U124.
The Learning Resource Room is located on the middle level of the library near the Copy Room. The Library provides assistive technology to accommodate students with disabilities. Some of the functions of the room include, but are not limited to:
Test proctoring for DSS students
Adaptive computer technology (Dragon software, Kurzweil and Zoomtext)
CCTV
In order to receive accommodations for a disability, students will first need to obtain and submit documentation.
For more information about tutoring, academic mentorship, or disability services see the Learning Center website.