Thompson Hall
Staff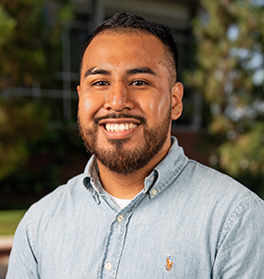 Leo Cruz
Resident Grad Assistant
Office Phone: x6867
Quick Facts
Built in 1990, Thompson is part of what is known as "The Bluff," which also includes the Li and Welch apartment buildings. Thompson is an undergraduate residence hall for students who are 20 years or older by the first day of fall classes. Thompson is staffed by a Resident Graduate Assistant, Leo Cruz, and staff of 3 RAs.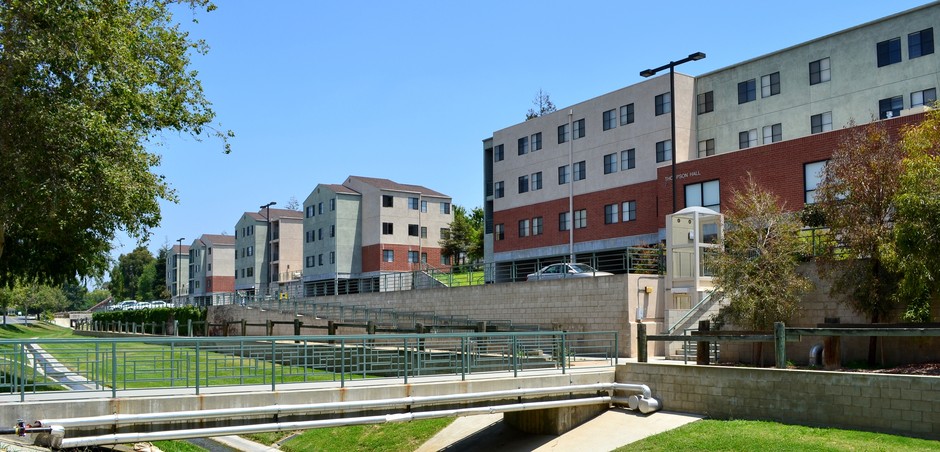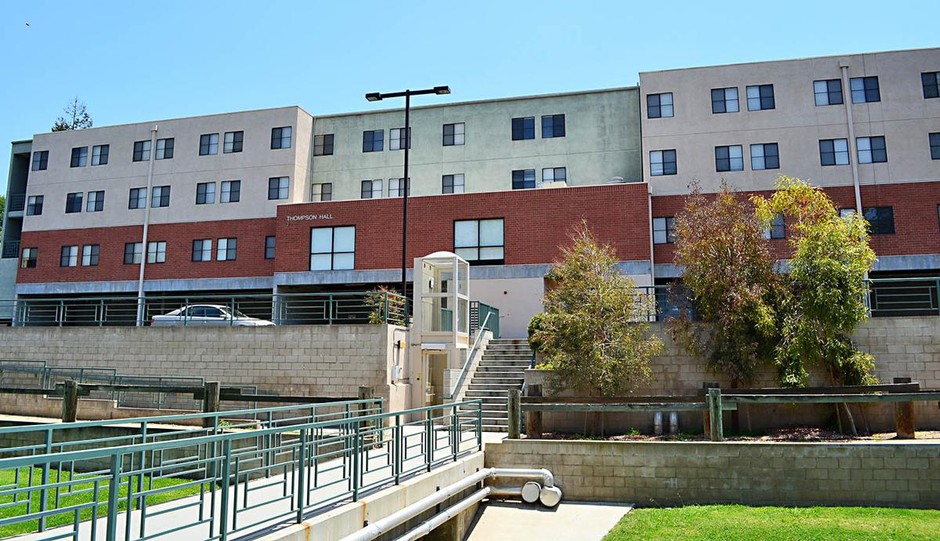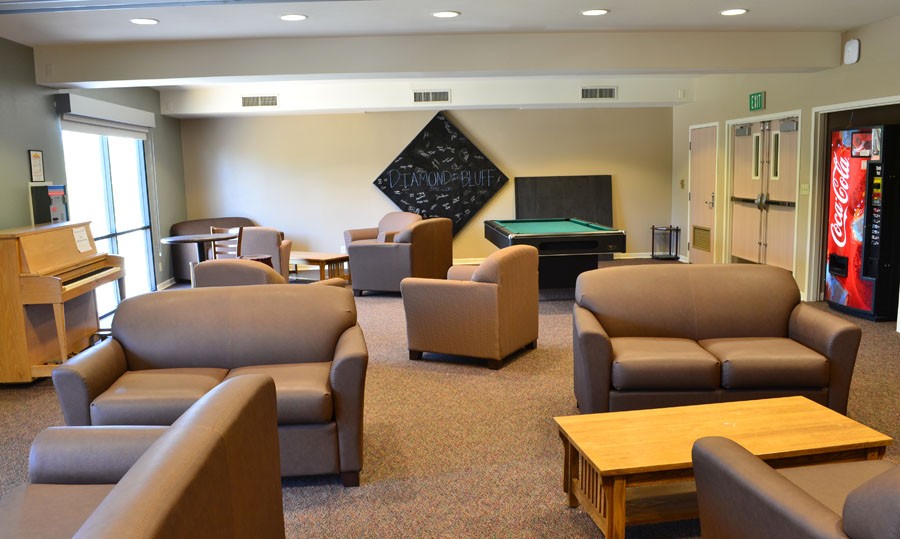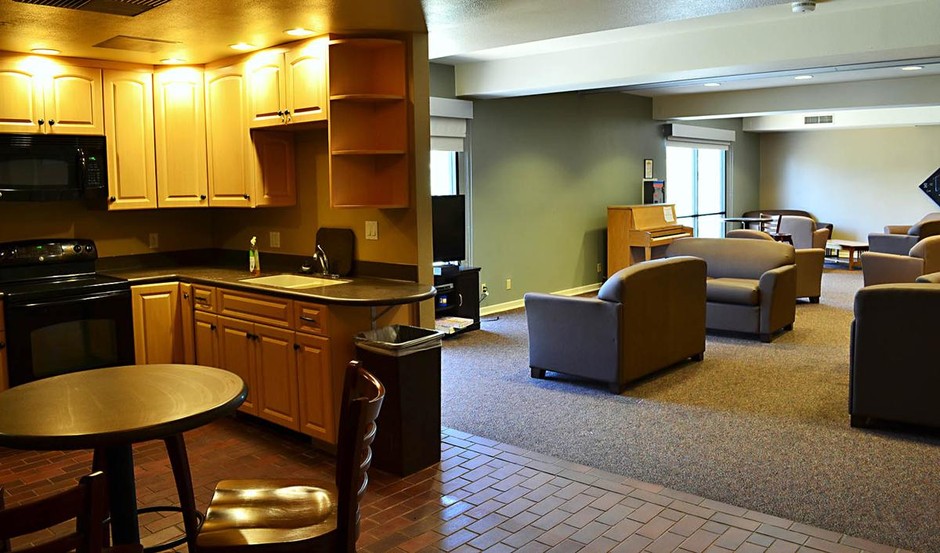 Community Snapshot
Male & Female
150 Residents
3 Stories
6 Resident Advisors
1 Kitchen
4/6 Washers/Dryers
Built 1990
3 Community Lobbies
Suite-Style Rooms
Suite-Style Restrooms
Upperclassmen Only
6 minute walk from the center of campus (0.3 mi.)
About Thompson
Thompson has suite-style rooms; instead of large, common bathrooms, each two-bedroom suite has its own bathroom, and each room has its own in-room sink/vanity; this provides both additional privacy and the additional responsibility of keeping the bath clean. There is a single laundry room on the first floor, and one kitchen. Thompson is co-ed, with male and female students living on separate floors of the building, while sharing the 1st floor lounge, kitchen, and laundry facilities.
Thompson Hall's doors are secured by an electronic access system, so only students can access the building during the day, and only residents may enter the building at night. Each individual room is key-locked for student security. Security cameras in outside and common areas are monitored 24 hours per day, and Campus Safety patrols campus regularly to ensure student security at all times.
Amenities
Hall Amenities
Suite-Style
Air Conditioning
Nearby Parking
Heating
Elevators
Longer Open House Hours
Laundry Facilities
Vending Machines
TV in Lounge
Community Kitchen
Bike Racks
Quiet Halls
Outdoor Patio Nearby
On-Campus Dining
Ping-Pong Table
Pool Table
24/7 Campus Security
Room Amenities
Per Student
Bed ( view bed styles)
Desk
Standard Twin Mattress
Desk Chair
Bookshelf
Dresser Drawers
Wardrobe or Closet
Towel Bar
Mirror
Per Room
Window & Blinds
Wastebasket
Campus Amenities
Wifi Internet
Mailbox
On-campus Dining
Food Truck
Printing in Library
Tennis Courts
Basketball Court
Swimming Pool
Exercise Gym
Sand Volleyball Court
Soccer Field
Running Track
Baseball Field
Softball Field
Sample Rooms
Each room differs slightly, so your room may look different. There are many other ways to personalize the layout of your room from these samples.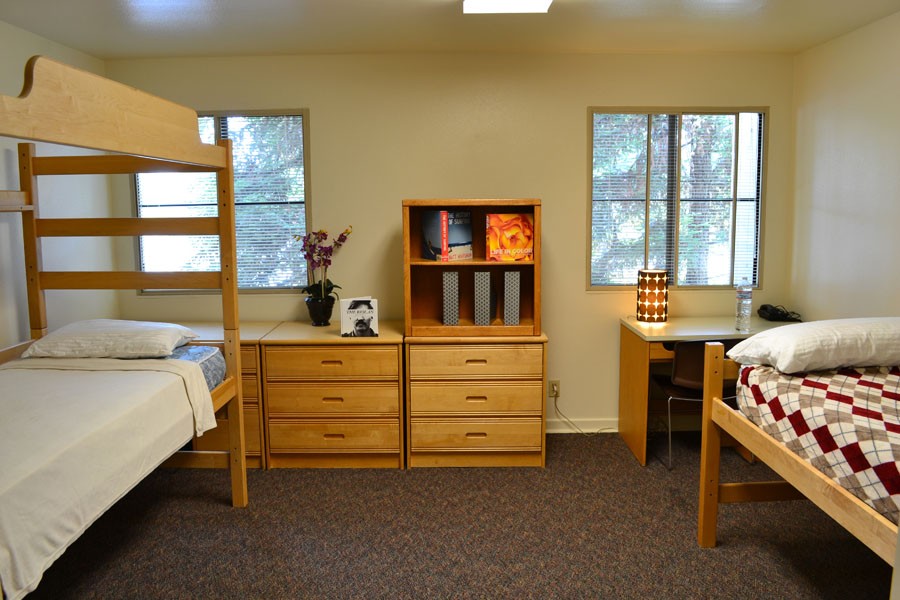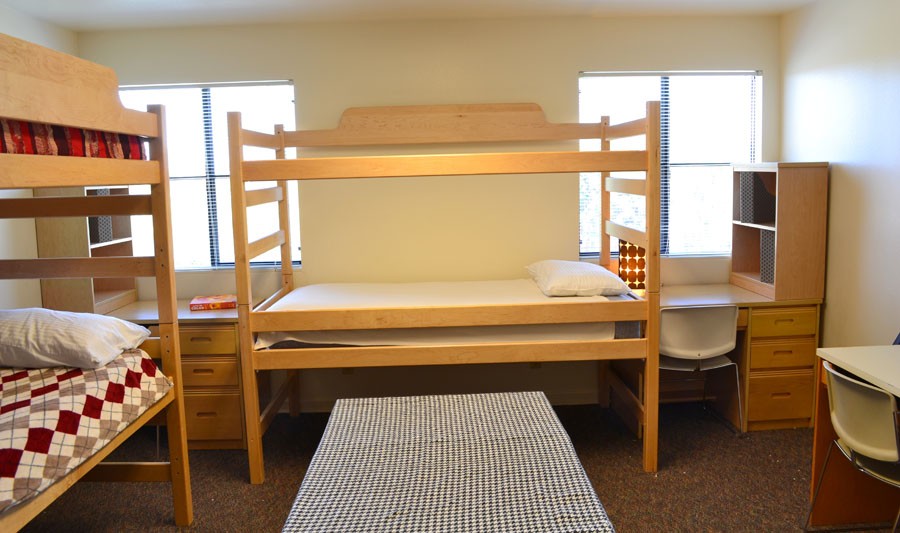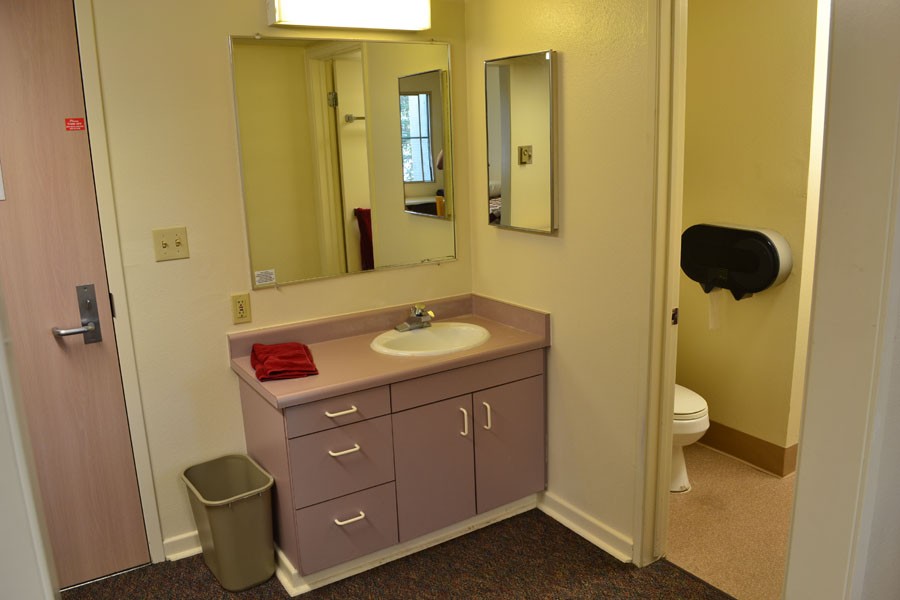 See more personalization options on Pinterest
Community Life
What Residents are Saying
I have felt a new freedom to be who I am and feel accepted. It's helped me transition into being an upperclassman very smoothly.

-Taylor S
It is a great transition between dorm life and apartments. I really enjoy the upper classmen atmosphere: a great dynamic between genuine, caring relationships, and personal space when you need it. Best of both worlds - apartment living and dorm life. Perfect Resident Hall for upper classmen.

-James Z.
Community Traditions
Bluff Barbeque
All Hall Events
Mock Rock
Nationball
Nationball 2012 and 2013 Champions
Dorm Champions 2012-13
Bluff Barbeque - The Apartment and Residence Halls on the "Bluff" come together for an annual barbeque!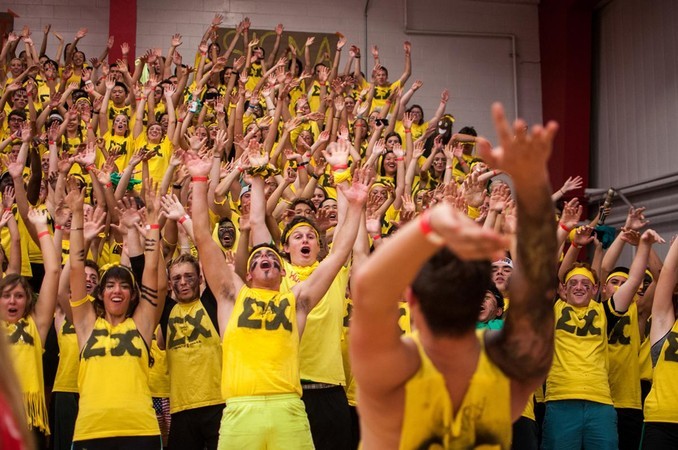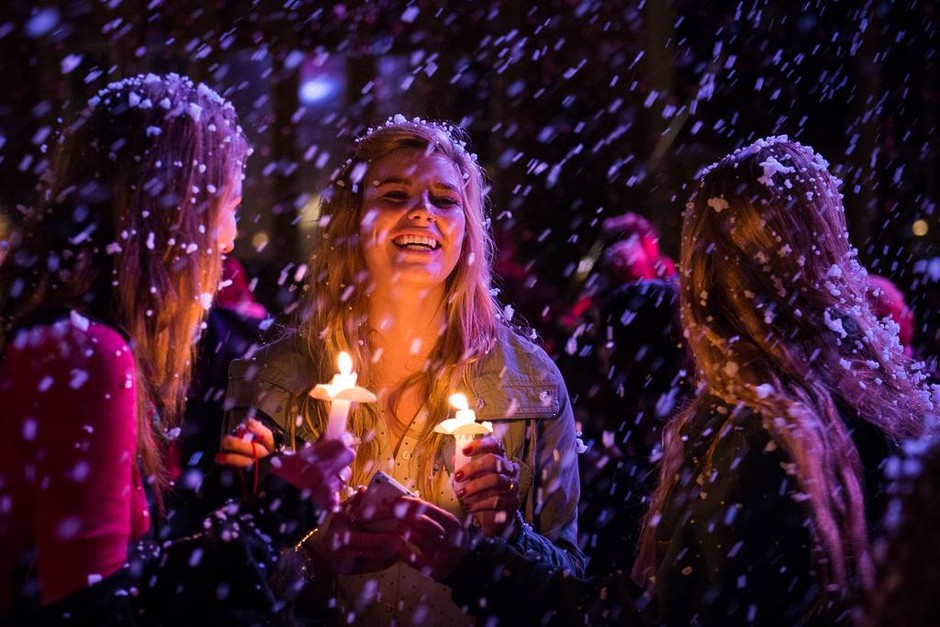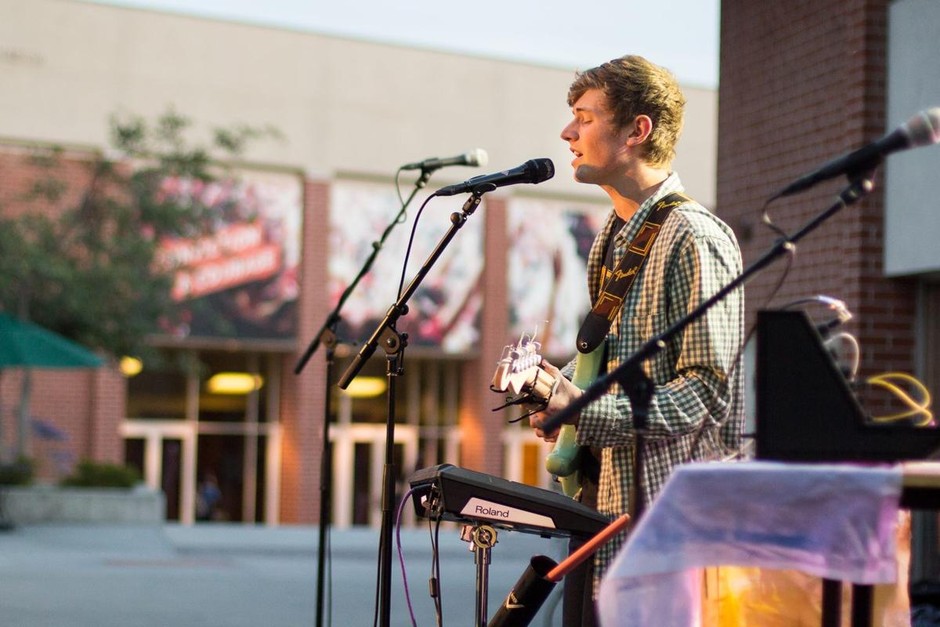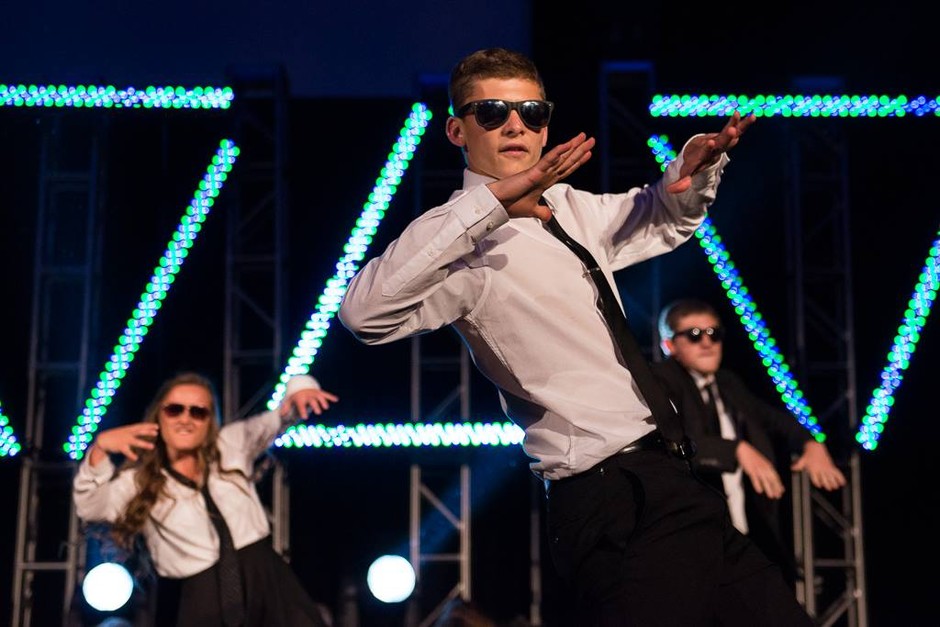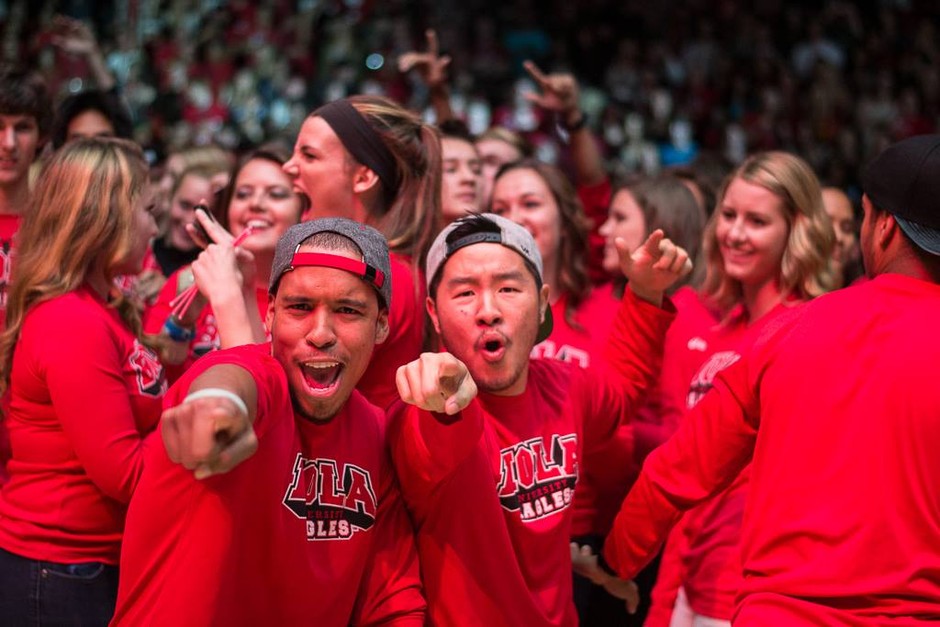 Nationball photos courtesy Cherri Yoon and Jenny Oetzell/THE CHIMES. Community photos courtesy THE CHIMES/Facebook.