Horton Hall South
Staff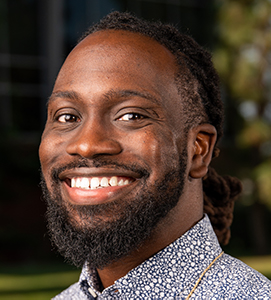 Ramsey Jeanty
Resident Director
Office Phone: x6998
Quick Facts
Built in 2005, North Horton is staffed by 8 RAs, under the supervision of Resident Director, Ramsey Jeanty. Horton is a traditional 'dorm-style' hall with community restrooms. The main lobby/lounge is a two-story atrium. There is a centralized laundry room in the basement, and a large basement kitchen with a lounge area and pool table.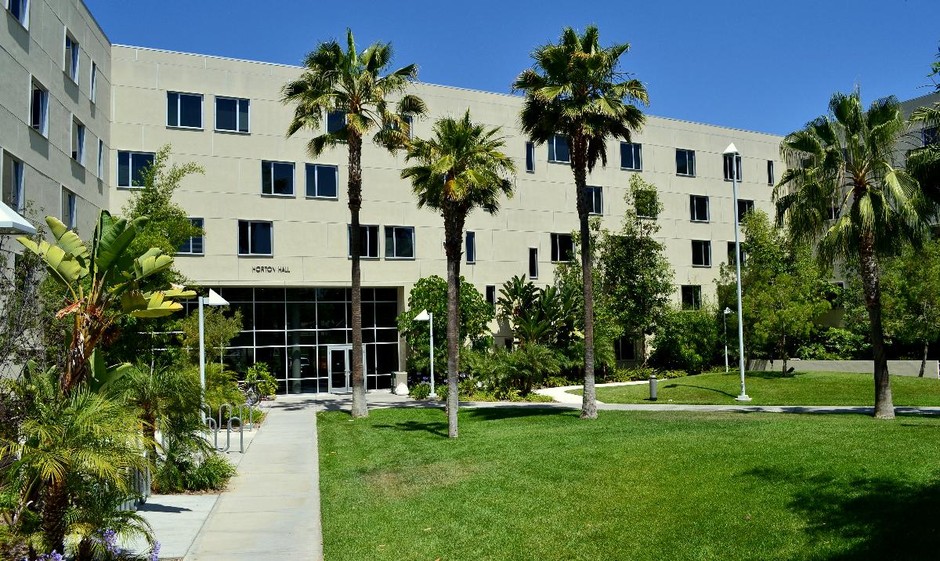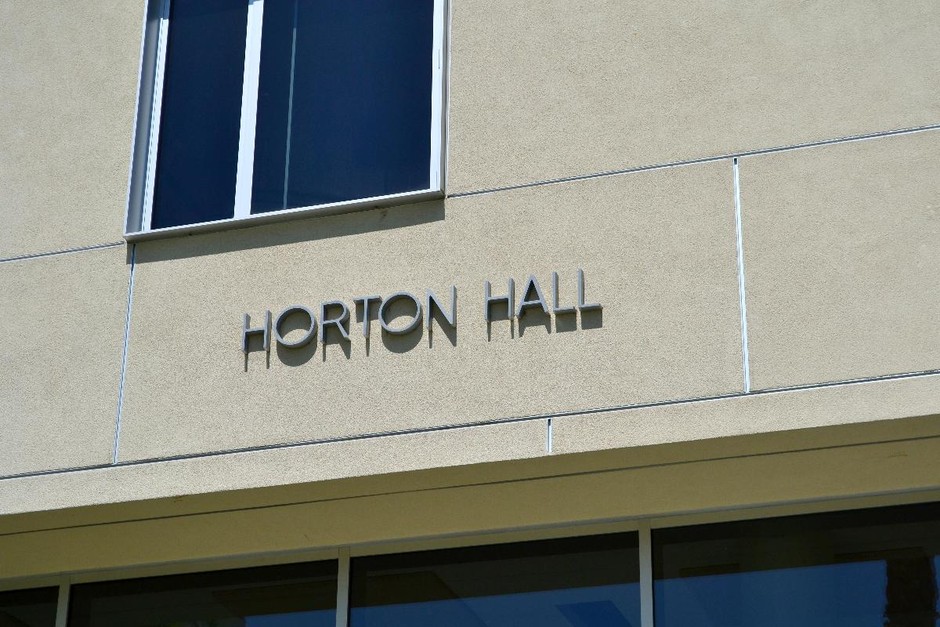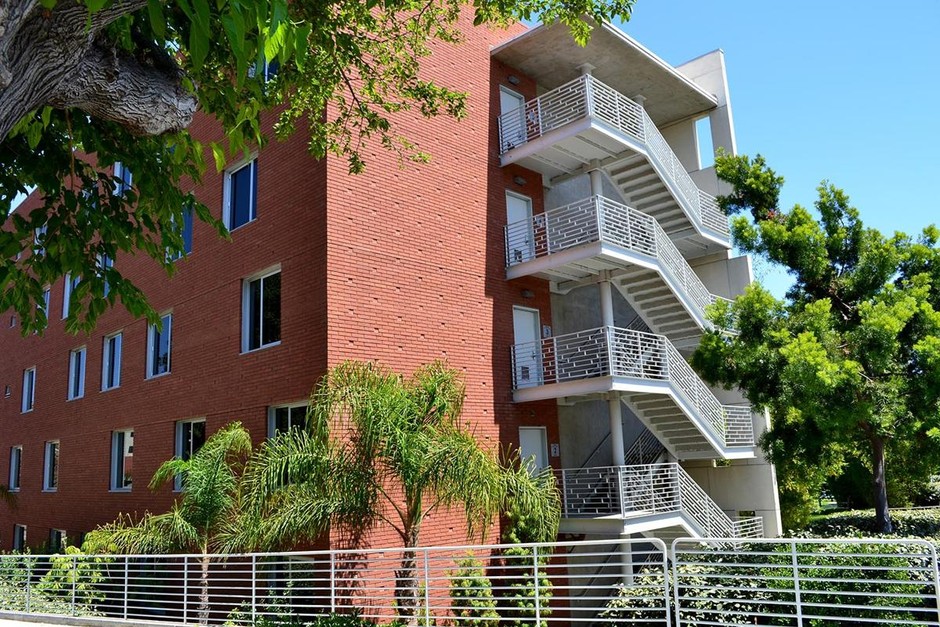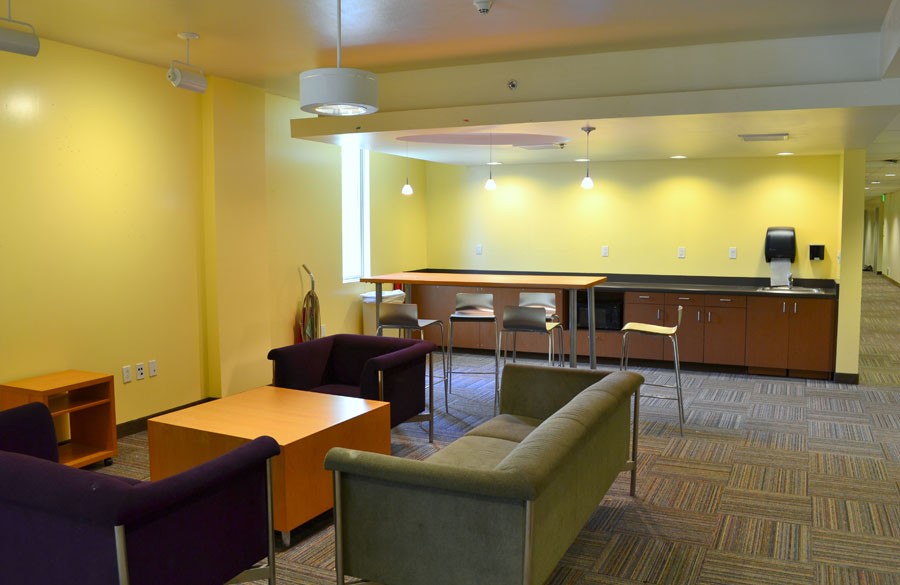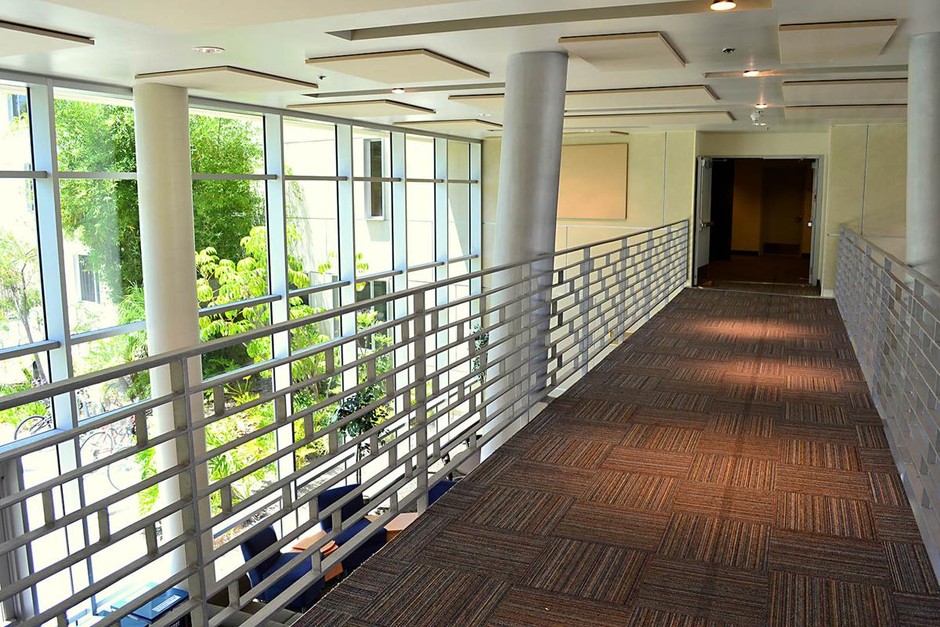 Community Snapshot
Male & Female
414 Residents (total)
5 Stories
8 Resident Advisors
1 Kitchen
Washers/Dryers
Built 2005
1 Community Lobby per Floor
Standard Rooms
Community Restrooms
3 minute walk from the center of campus (0.2 mi.)
About Horton
Built in 2005, Horton Hall is the newest and second-largest residence hall on campus, and is treated as two communities: the north end is known as North Horton, and the south end as South Horton, each with its own RD and staff of RAs. It replaced the original Horton Hall, built in 1958, and is named for T.C. Horton, a pastor, author, colleague of Lyman Stewart, and co-founder of Biola.
Horton is close to the center of campus, with especially easy access to the music, athletic, and cafeteria facilities. Horton is co-ed, with male and female students living in separate sections of the building, while sharing the lobbies, kitchens, and laundry facilities.
Horton Hall's doors are secured by an electronic access system, so only students can access the building during the day, and only residents may enter the building at night. Each individual room is key-locked for student security. Security cameras in outside and common areas are monitored 24 hours per day, and Campus Safety patrols campus regularly to ensure student security at all times.
Amenities
Hall Amenities
Multiple Community Lobbies
Air Conditioning
Nearby Parking
Heating
Laundry Facilities
Vending Machines
TV in Lounge
Community Kitchen
Elbow Lounges per Floor
Kitchenettes per Floor
Bike Racks
Outdoor BBQ Grills
Outdoor Courtyard
Nearby On-Campus Dining
Central to Campus
Permanent Triple Corner Rooms
Pool Table
24/7 Campus Security
Room Amenities
Per Student
Bed (view bed styles)
Desk
Standard Twin Mattress
Desk Chair
Bookshelf
Dresser Drawers
Wardrobe or Closet
Towel Bar
Mirror
Per Room
Window & Blinds
Wastebasket
Campus Amenities
Wifi Internet
Mailbox
On-campus Dining
Food Truck
Printing in Library
Tennis Courts
Basketball Court
Swimming Pool
Exercise Gym
Sand Volleyball Court
Soccer Field
Running Track
Baseball Field
Softball Field
Sample Rooms
Each room differs slightly, so your room may look different. There are many other ways to personalize the layout of your room from these samples.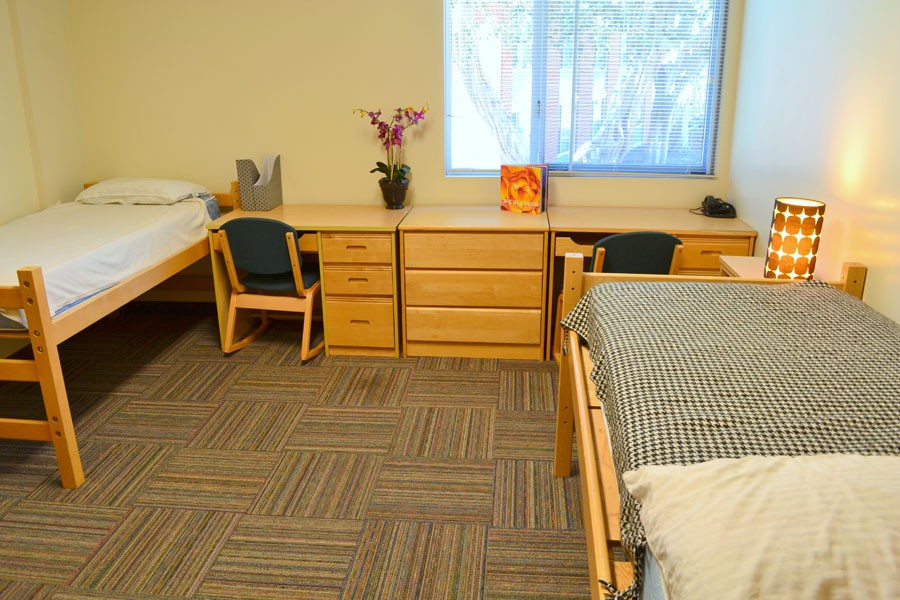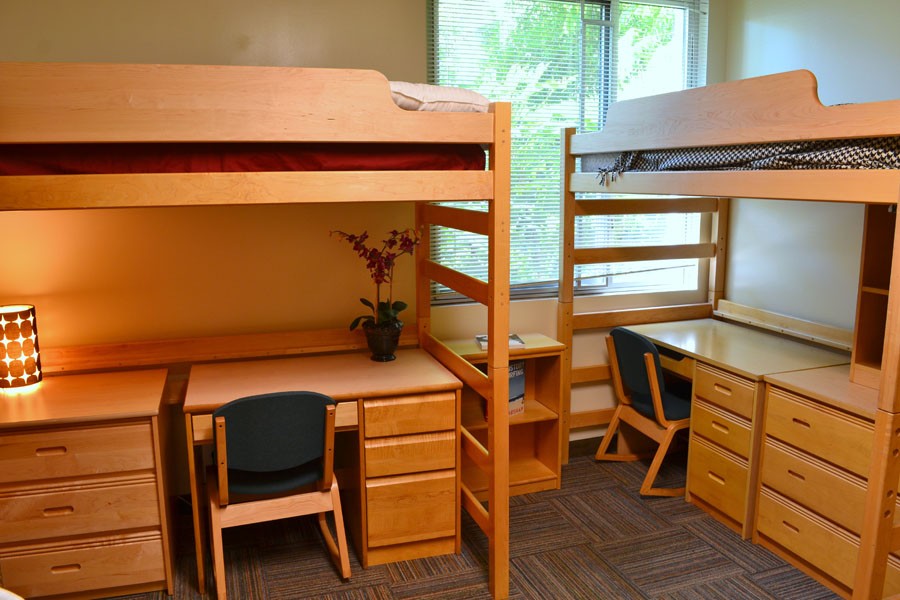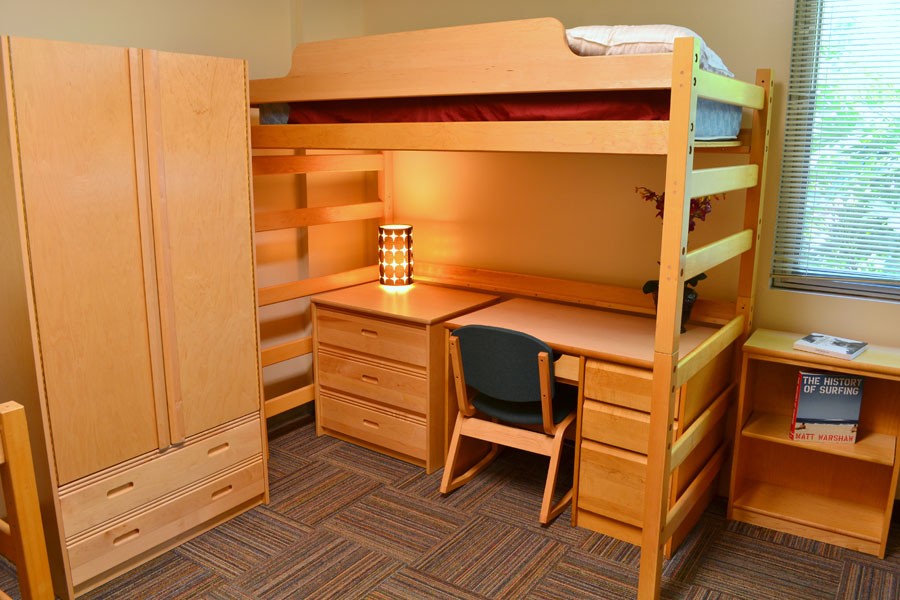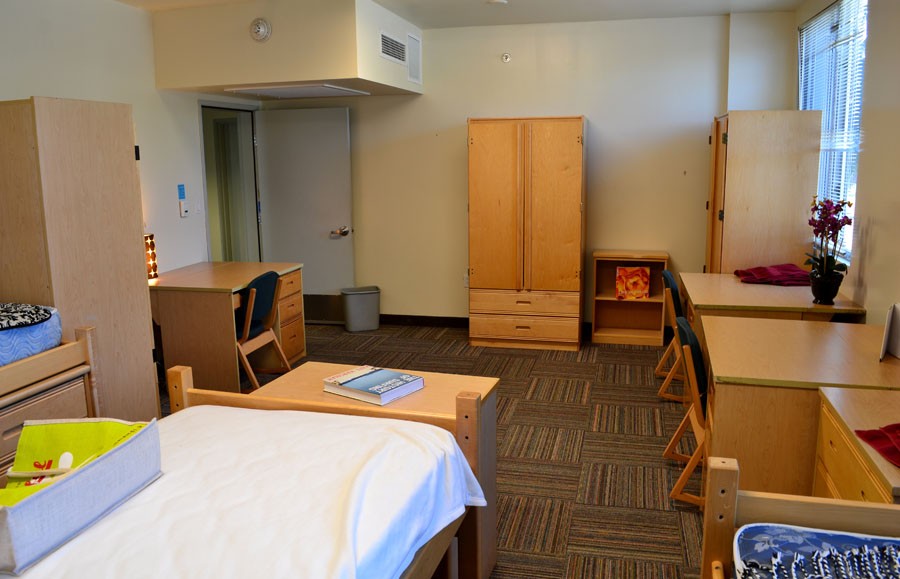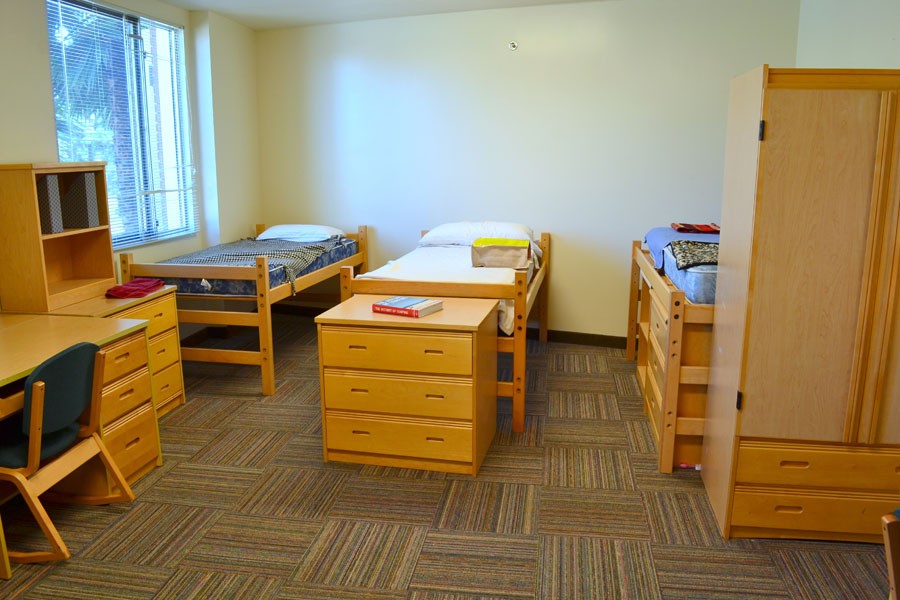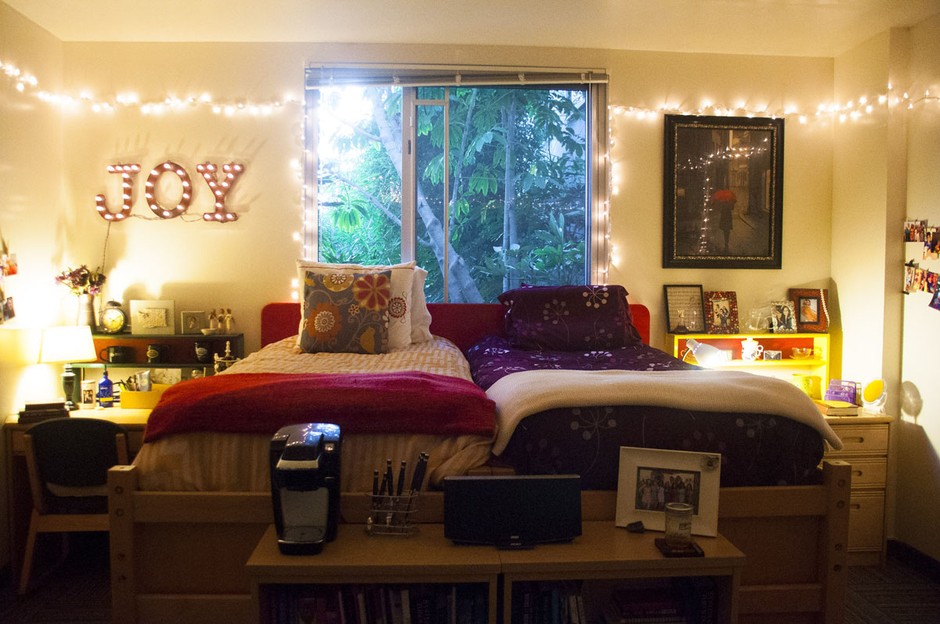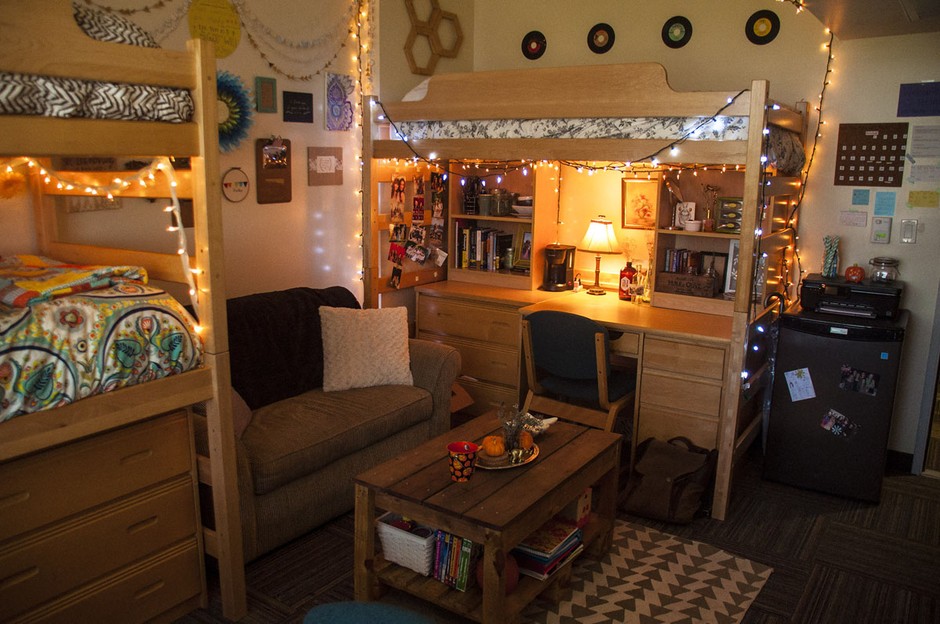 See more personalization options on Pinterest
Community Life
What Residents are Saying
I transferred in and was planning on living in the apartments or somewhere else off campus, but requested living in a couple dorms as well. I ended up getting placed in Horton and was super stoked that's how it all worked out. Being able to be a part of the Biola community in a dorm context is an opportunity you won't really have after college and I'm more than thankful to have been able to be a part of that experience.

-Noah S.
For my floor personally, Mock Rock makes second semester a highly anticipated time of the year. I seriously love it.

-Daniel D.
Community Traditions
Mosaic Masquerade
Mock Rock
Nationball
Men of Honor Floor, Mock Rock 2013 Winners
Mosaic Masquerade - Every spring, the men's floor, Mosaic, throws an all-campus masquerade where residents elaborately decorate their rooms and provide fun food and games!
Such an amazing event to be a part of. Loved coming together with the guys on my floor to plan and put on an event for the whole school. Although it was crazy time consuming, it was such a blast to get to know the guys better on the floor and see our vision come together and presented to the school.

-Noah S.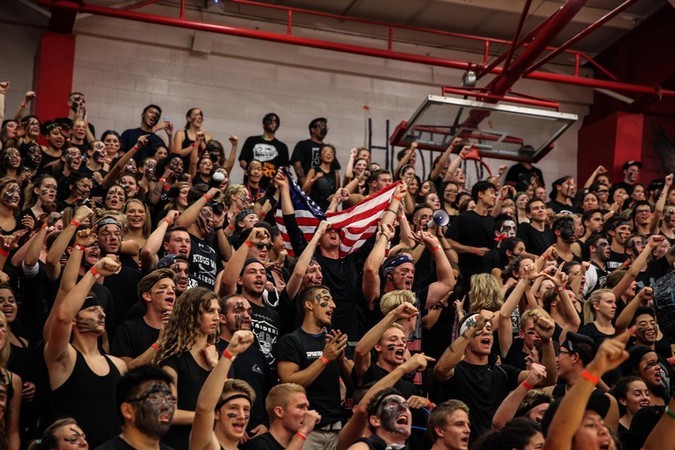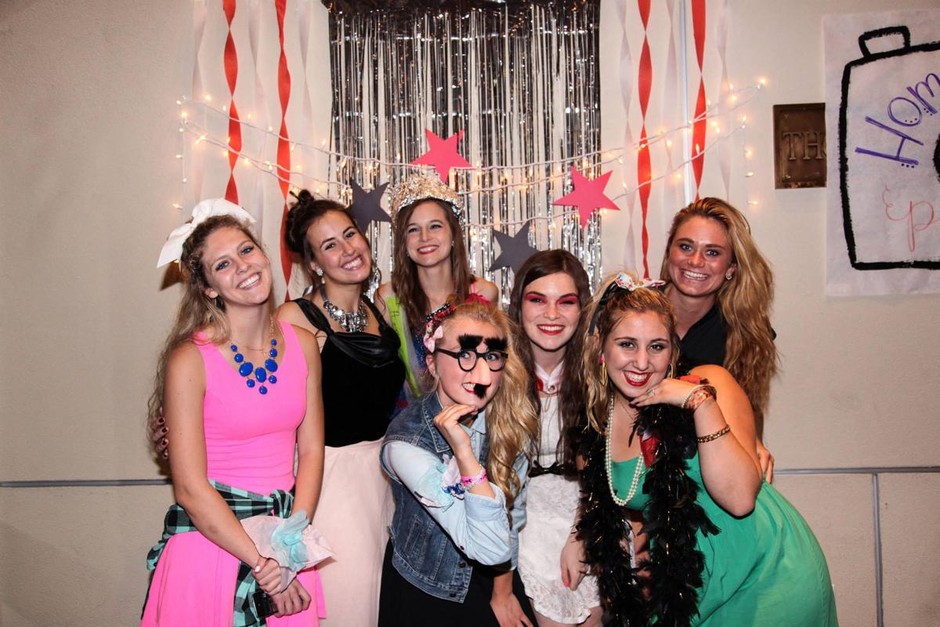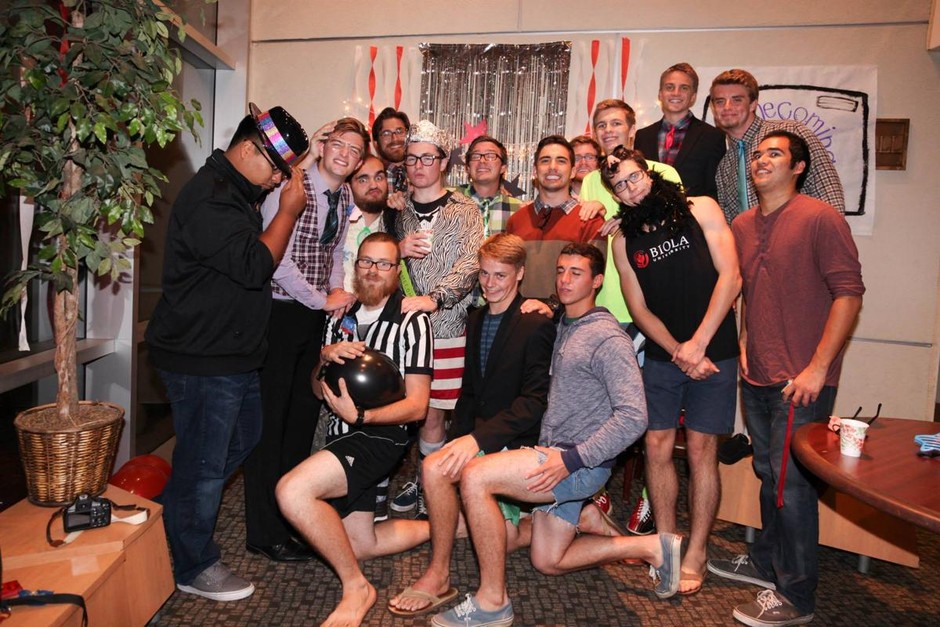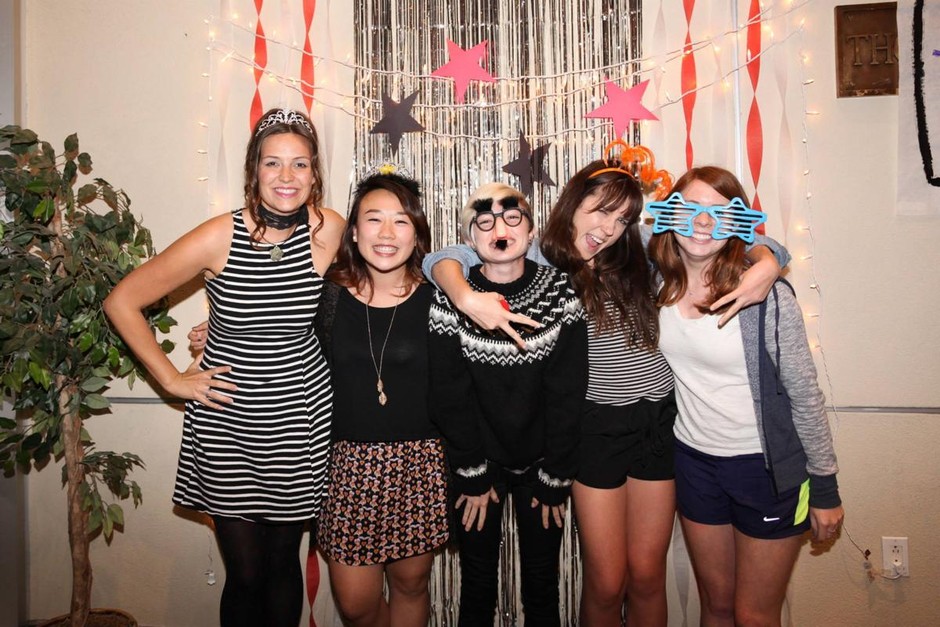 Nationball photos courtesy Melanie Kim/THE CHIMES.