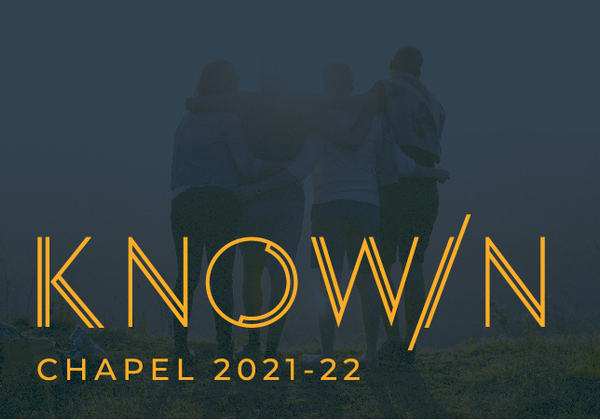 Know/n: Neighborliness - Already & Not Yet
David Docusen
Monday, March 21, 2022
9:30–10:20 a.m. Pacific

Sutherland Auditorium
Hosted By: Spiritual Development

Open to: Alumni, Faculty, General Public, Parents, Staff, Students
Cost and Admission
This event is free to attend.
We live in the tension between the promises of God and the brokenness of the world around us. However, hope pulls us forward toward a community that is rightly ordered around the love, care, kindness, and compassion found in Jesus.
Speakers
David Docusen
Dr. David Docusen is the founder and director of The Neighborliness Center. The Neighborliness Center strategically partners with lawmakers, policymakers, practitioners, and advocacy groups to address laws that have negatively impacted people of color and high-poverty communities. Sociological and theological research creates a strong foundation to build effective advocacy initiatives that inspire, change, and restore communities. Dr. Docusen has spent twenty years investing into the kingdom of God as an author, speaker, pastor, and professor. His new book, Neighborliness: Love Like Jesus. Cross Dividing Lines. Transform Your Community. (Thomas Nelson Publishing) is available at www.neighborliness.com and all major retailers.
Questions?
Contact:
(562) 903-4874
chapel@biola.edu