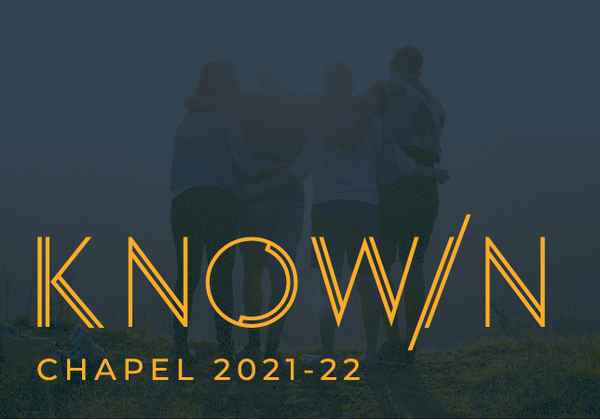 Known: In Person ONLY
JP Foster
Monday, February 21, 2022
9:30–10:20 a.m. Pacific

Sutherland Auditorium
Hosted By: Spiritual Development

Open to: Alumni, Faculty, General Public, Parents, Staff, Students
Cost and Admission
This event is free to attend.
Join us in Know/n chapels where we will explore the truths found throughout scripture that we can know and are known by God, which opens us to communion with all He has created. (Eph. 1:17, I Cor. 13:12).
Speakers
JP Foster
John-Paul Foster is an emerging leader who has a passion for teaching and preaching. He serves as Assistant Pastor To Bishop Ulmer at Faithful Central Bible Church and is an adjunct professor at Biola University, Talbot School of Theology. His leadership and Biblical exposition has impacted thousands in the Los Angeles area and around the world as he encourages people to live purpose-driven lives for Christ. John-Paul received his Bachelor of Arts in Biblical and Theological Studies at Biola University. After completing his bachelor's degree, he received his Masters degree at Talbot Theological Seminary. He has also studied Church Unity and Reconciliation at Oxford University in England, Organization Leadership at the King's University and is now a doctoral candidate at Talbot School of Theology in advanced Biblical Preaching, Homiletics. When John-Paul is not inspiring others outside his home he is enjoying the inspiration God has given him within his home. To date, he and his wife, Karmen have celebrated 10 years of marriage and have been blessed with two beautiful children, John-Paul II and Payton.
Questions?
Contact:
(562) 903-4874
chapel@biola.edu