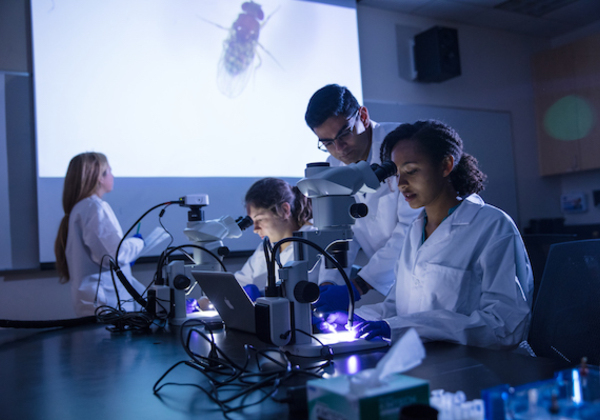 Molecular Biology Summer Camp
Do you want some hands-on experience in a molecular biology lab?
In this 4-day summer camp, students (rising 10th and 11th graders) will be led through a series of experiments that illustrate the principles and hands-on technique to do just that. Students will learn good laboratory techniques, using a pipette to handle small volumes, performing DNA extraction, gel electrophoresis, PCR, proteomic, and detecting specific proteins. This is a good opportunity to learn these standard laboratory techniques.
Day 1: Pipette practice, DNA extraction from tissues and DNA gel
Day 2: Basis proteomic
Day 3: Western Blotting to detect specific protein and invited speaker
Day 4: PCR analysis and campus tour
EVENT INFO:
Date: July 19–22, 9 a.m.–4 p.m.
Place: Biola University | Lim Center for Science, Technology and Health
Cost: $225 (covers the lab supplies and lab manual)
Please contact kit.ng@biola.edu for more information
Questions?
Contact Dr. Kit Ng at:
kit.ng@biola.edu