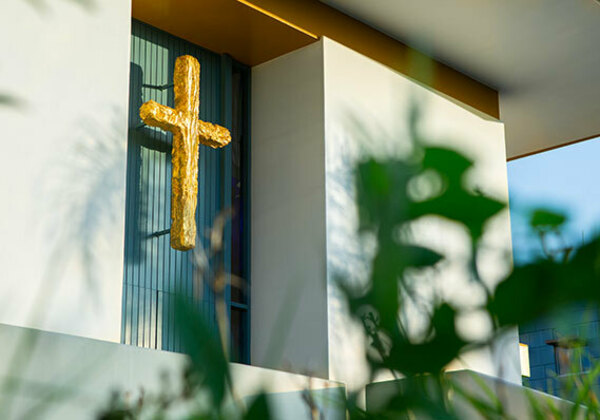 Talbot Chapel: A Revival of the Bible
Kenneth Berding
Tuesday, September 14, 2021
9:30–10:20 a.m. Pacific

Calvary Chapel
Hosted By: Spiritual Development

Open to: Alumni, Faculty, General Public, Parents, Staff, Students
Cost and Admission
This event is free to attend.
Each week in Talbot Chapel, all are welcome to join Talbot staff and students to hear preaching and teaching from the Seminary faculty, visiting pastors, and ministry leaders.
Speakers
Kenneth Berding
Dr. Berding is author of various books, some academic (such as Polycarp and Paul), some semi-academic (such as What Are Spiritual Gifts? Rethinking the Conventional View), others for-the-classroom (such as Sing and Learn New Testament Greek), and still others for-the-church (such as Walking in the Spirit or Bible Revival: Recommitting Ourselves to One Book). He has published articles in such journals as the Journal of the Evangelical Theological Society, Vigiliae Christianae, New Testament Studies, and Journal of Early Christian Studies. Before coming to Talbot, Dr. Berding was a church planter in the Middle East and taught at Nyack College just north of New York City. He has a heart for God and ministry, has written many worship songs, and has served as a worship pastor in local church ministry.
Questions?
Contact:
(562) 903-4874
chapel@biola.edu