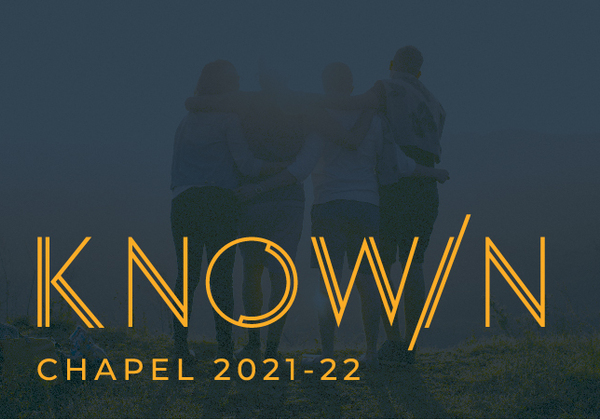 Wednesday Know/n: Faithful & Forward
Lester Larios
Wednesday, November 10, 2021
9:30–10:20 a.m. Pacific

Sutherland Auditorium
Hosted By: Spiritual Development

Open to: Alumni, Faculty, General Public, Parents, Staff, Students
Cost and Admission
This event is free to attend.
We're celebrating National FirstGen Week by talking about the theme, Faithful & Forward! As students navigating so much throughout our college journey, how can we find hope in the midst of adversity? Speaking from the story of Caleb's inheritance, come reflect on what it means to hold fast to the promises of God, His faithfulness, and how to find strength for the journey.
Speakers
Lester Larios
Lester Larios currently serves as the Assistant Director of the Student Enrichment & Intercultural Development office or SEID for short. He oversees the FirstGen program on campus as well as the Latino Men's affinity group called Hermanos. Born and raised in Southern California, specifically South Gate and Downey, Lester is the proud son of immigrant parents from Nicaragua and loves inviting people to some good carne asada or Naca-tamales. He is a self-proclaimed nerd and loves all things Marvel, Star Wars, and Lord of the Rings. He also picked up Brazilian Jiu-Jitsu before the pandemic, started practicing boxing, and is now picking up biking as a hobby. Lester got his Bachelors's Degree in Psychology from Cal State Fullerton, his Masters's degree in Management from Biola University, and is currently researching doctorate programs for an Ed.D. As he likes to tell his students, Lester is not just a first-generation college student, he lives a FirstGen Life.
Questions?
Contact:
(562) 903-4874
chapel@biola.edu