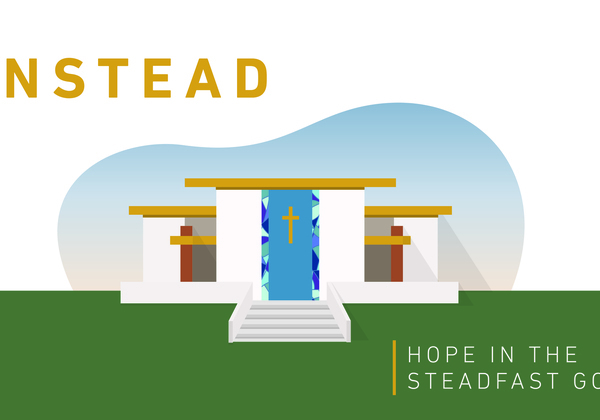 Instead: Biola at Home Chapels: February 8-14
Joanne Jung, Rocky Seto
Monday, February 8, 2021
9:30 a.m.–11:59 p.m. Pacific

Canvas
Hosted By: Spiritual Development

Open to: Alumni, Faculty, General Public, Parents, Staff, Students
Cost and Admission
This event is free to attend.
Chapels are still a vital part of the Biola community and a great way to stay connected while we are experiencing Biola at Home. New Chapels will be released each Monday through Canvas and available until Sunday at 11:59 pm.
Speakers
Joanne Jung
Dr. Jung's interests lie in hermeneutics and spiritual formation. Her research of the English Puritans, specifically their spiritual practices and community, continues to fuel Dr. Jung's passion to nurture her students' growth in their knowledge of the Bible and seeing that knowledge impact their spiritual transformation. This passion to see others grow in Christ extends beyond her students, serving those within her local church and community.
Rocky Seto
Rocky Seto is the son of "Issei" (first generation Japanese American) parents. He grew up in a gardening family. His father, Akira, taught him to work hard. His mother, Emiko, taught him to be mentally tough. They are the greatest influences in his life. He and his brothers were raisedf in the San Gabriel Valley.
He became a follower of Jesus Christ at the University of Southern California in 1998. His life prior to being saved was a life that identified as being a football player. His life's aim from boyhood was to become a football player at the University of Southern California. The Lord is so gracious! He used the idol of football to reach Rocky. While at USC, God showed him how fleeting an identity he had in football. God used his teammates sharing the Gospel to save him.
Sharla, who was also an athete at USC and became a Christian during that time, and Rocky just celebrated their 14th anniversary. They have 4 children, two daughers and two sons. After serving as a football coach for the past 18 years, the Lord has called them into full-time pastoral ministry to serve at Evergreen San Gabriel Valley.
Questions?
Contact:
(562) 903-4874
chapel@biola.edu