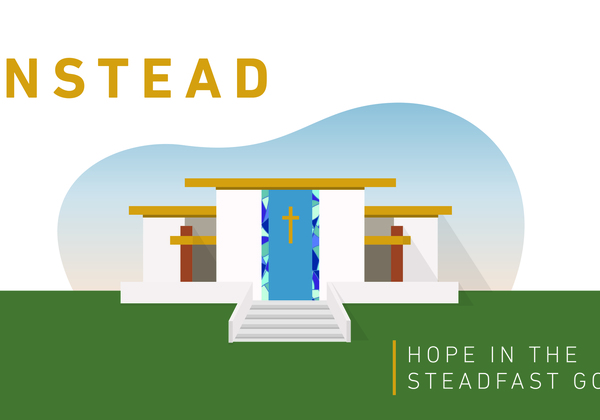 Instead: Biola at Home Chapels: February 1-7
Walter Augustine, Brett McCracken
Monday, February 1, 2021
9:30 a.m.–11:59 p.m. Pacific

Canvas
Hosted By: Spiritual Development

Open to: Alumni, Faculty, General Public, Parents, Staff, Students
Cost and Admission
This event is free to attend.
Chapels are still a vital part of the Biola community and a great way to stay connected while we are experiencing Biola at Home. New Chapels will be released each Monday through Canvas and available until Sunday at 11:59 pm.
Speakers
Walter Augustine
Dr. Augustine is the Director Intercultural Education and Research in the Division of Diversity & Inclusion at Biola University, and an Adjunct Lecturer in Theology & Ethics at Talbot School of Theology. Walter's passion is holistically discipling and developing the people of God to maturity in their relationship with Christ and their ministry for Christ.
Walter graduated from Howard University in May 1991with a Bachelors in Accounting. It was during the rest of that summer, as he participated in a short-term Inner-City Summer Missions Project with Campus Crusade for Christ, that his ministry passions began to crystallize. Living and ministering with an extremely diverse group of students during that summer, he experienced what it looks like when members of the Body of Christ each contribute their unique gifts, talents, skills and backgrounds for the development of one another and for the benefit of those to whom they minister.
A native of Chicago, he is also an ordained Baptist minister who served as the Pastor of Discipleship at Merrill Avenue Baptist Church on the South Side of Chicago; and as Assistant Pastor at New Vision Ministries - a church plant in Fort Worth, Texas. He and his wife, Dr. Charlotte Augustine, have been married for twenty-four years.
Brett McCracken
Brett McCracken is a senior editor and director of communications at The Gospel Coalition. He is the author of of The Wisdom Pyramid: Feeding Your Soul in a Post-Truth World, Hipster Christianity: When Church & Cool Collide (Baker, 2010), Gray Matters: Navigating the Space Between Legalism & Liberty (Baker, 2013), and Uncomfortable: The Awkward and Essential Challenge of Christian Community (Crossway, 2017). He has written for The Wall Street Journal, The Washington Post, Huffington Post, CNN.com, The Princeton Theological Review, Mediascape, Books & Culture, Christianity Today, Relevant, IMAGE Journal, Converge, Mere Orthodoxy, ERLC, Canon & Culture and Q Ideas. He speaks and lectures frequently at universities, churches and conferences.
Brett and his wife Kira live in Santa Ana, California and are active in their local church, Southlands, where Brett serves as a pastor/elder. Brett loves movies, particularly those by Terrence Malick (or those with a Malickean sensibility). Other things Brett enjoys: Marilynne Robinson, the Inklings, Kansas Jayhawk basketball, the Kansas City Royals, reading and writing in coffeeshops, history, art museums, food, hiking, traveling, planning trip itineraries and making things better by editing.
Questions?
Contact:
(562) 903-4874
chapel@biola.edu