For information on Biola University's coronavirus (COVID-19) response and updates, visit
biola.edu/coronavirus
.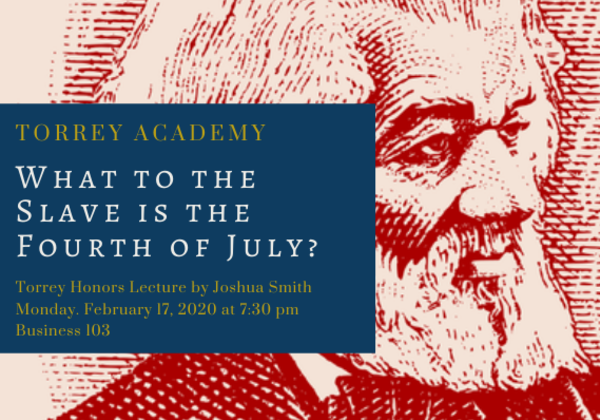 Torrey Academy Spring Lecture: What to the Slave is the Fourth of July?
Monday, February 17, 2020
7:30–8:45 p.m.

Business 103
Hosted By: Biola Youth Academics

Open to: General Public
Cost and Admission
This event is free to attend.
Torrey Honors invites Torrey Academy students to a lecture by Dr. Joshua Smith on Frederick Douglass's famous speech delivered to the Rochester Ladies' Anti-Slavery Society in 1852. What does American freedom mean to a people who are enslaved and exploited? Foundations of American Thought students should especially attend as they begin this semester to think about the American Civil War and emancipation in the United States.
Questions?
Contact Anna Barber at:
562-906-4534
torrey.academy@biola.edu