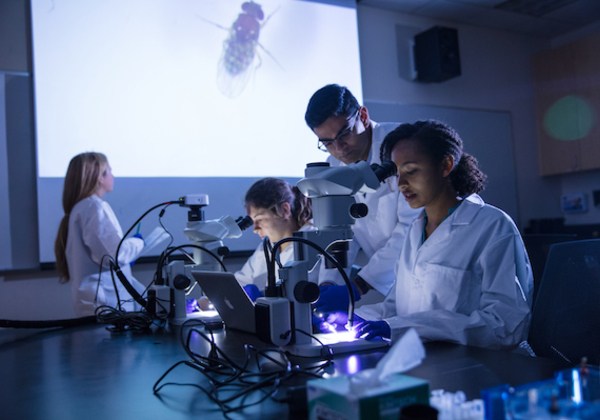 Molecular Biology Summer Camp: Canceled
Cost and Admission
This is a paid event.
The cost for the Molecular Biology Summer Camp is $200.
How is DNA technology used to track and monitor a disease outbreak? In this four day summer camp for high school students (rising 10th, 11th and 12th graders), students will be led through a series of experiments that illustrate the principles and hands-on technique to do just that. Students will learn good laboratory techniques, using pipettes to handle small volumes, performing DNA extraction, gel electrophoresis, restriction digest, PCR, and ELISA. None of the materials pose a safety hazard — all samples are simulated and non-pathogenic.
Day 1: Pipette practice, tracking a simulated outbreak
Day 2: Performing gel electrophoresis from start to finish, DNA extraction from tissues
Day 3: Restriction digest of DNA, address by an invited speaker
Day 4: PCR analysis of infected (simulated) samples
Questions?
Contact Dr. Kit Ng at:
kit.ng@biola.edu