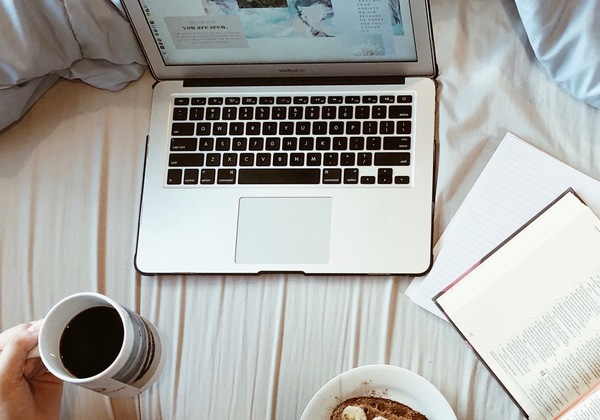 Biola at Home Chapel: September 28 - October 3
David Wang, Danielle Walker
Monday, September 28, 2020
9:30 a.m.–11:59 p.m.

Biola at Home
Hosted By: Spiritual Development

Open to: Alumni, Faculty, General Public, Parents, Staff, Students
Cost and Admission
This event is free to attend.
Chapels are still a vital part of the Biola community and a great way to stay connected while we are experiencing Biola at Home. New Chapels will be released each week through Canvas and available until Friday at 11:59 pm.
Speakers
David Wang
David Wang, associate professor at the Rosemead School of Psychology, is a pastor, licensed psychologist, husband to Vivian Lee Wang (alumni of the Biola MA TESOL program), and father of two girls (Lydia and Sydney). He has degrees in computer science and social welfare from UC Berkeley, a Th.M. in spiritual theology from Regent College, and a Ph.D. in Counseling Psychology from the University of Houston. He teaches, writes, and conducts theoretical and empirical research on trauma and the impact of trauma on spirituality, along with various topics related to virtue development and spiritual formation. He is also associate editor of the Journal of Psychology and Theology.
Danielle Walker
Danielle Walker's teaching experience and interests include global health, epidemiology, community health, public health education, HIV/AIDS, health promotion and disease prevention, health behavior, program evaluation, and ethics. She received her doctorate in interdisciplinary health sciences from the University of Texas at El Paso and was awarded the 2017-2018 Outstanding Dissertation Award for the UTEP College of Health Science. She finds joy in helping students identify their unique gifts and how to use them on a local and global scale. She has a passion to fight injustice, which guided her career in HIV care at CDC and as executive director of a nonprofit.
Walker and her husband are co-founders of Meeting TENTS, a nonprofit that exists to mobilize communities to thrive through empowering local leaders. They focus on merging public health and missions by partnering with global leaders, conducting formal community assessments, and using research methods to drive sustainable goals. Meeting TENTS helps provide avenues for individuals to go on strategic mission trips and use their unique gifts to make a difference around the world.
Questions?
Contact:
(562) 903-4874
chapel@biola.edu