For information on Biola University's coronavirus (COVID-19) response and updates, visit
biola.edu/coronavirus
.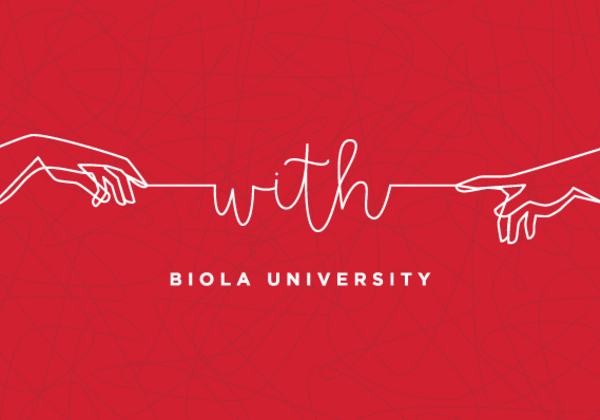 Monday With: A Tale of Two Gardens
Alia Joy
Monday, February 24, 2020
9:30–10:20 a.m.

Sutherland Auditorium
Hosted By: Spiritual Development

Open to: Alumni, Faculty, General Public, Parents, Staff, Students
Cost and Admission
This event is free to attend.
We look to the Scriptures to see how God is always present with us through his Spirit, calls us to be present with Him through his Son, and invites us to be in community with each other.
Speakers
Alia Joy
Alia Joy is a ragamuffin storyteller who believes the darkness is illuminated when we grasp
each other's hand and walk into the night together. She has become a trusted voice, writing
poignantly about her life with bipolar disorder as well as chronic illness, abuse, race,
embodiment, poverty, grief, and staying fluent in her native tongue, the language of hope. Her
work is featured at AliaJoy.com and Patheos: The Fluency of Hope as well as being featured at
Christianity Today, (in)courage, Grace Table, She Loves Magazine, and The Mudroom.
She is also the author of Glorious Weakness: Discovering God In All We Lack, a deeply personal
exploration of what it means to be "poor in spirit"; Alia challenges our cultural proclivity to "pull
ourselves up by our own bootstraps." She calls on readers to embrace true vulnerability and
authenticity with God and with one another, showing how weakness does not disqualify us from
inclusion in the kingdom of God--instead, it is our very invitation to enter in. Sushi is her love language
and she balances her cynical idealism with humor and awkward pauses. She lives in Oregon with her
husband, their three kids, and her tiny Asian mother, as well as a rascally dog, a bunny, and a bunch of
chickens.
Questions?
Contact:
(562) 903-4874
chapel@biola.edu