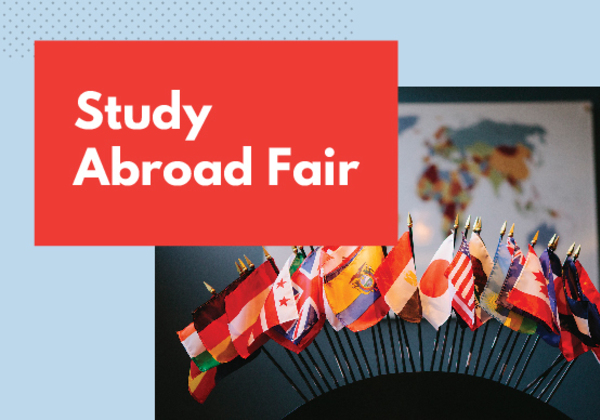 Study Abroad and Study USA Fair
Learn About Biola's Off-Campus Programs!
Thursday, September 12, 2019
10 a.m.–3 p.m.

In front of Sutherland Hall

Open to: Students
Cost and Admission
This event is free to attend.
Visit the Study Abroad and Study USA Fair on September 12 to learn more about opportunities for a semester away from Biola. With 20 locations to choose from, there is something for everyone!
Meet with program providers and learn about what life is like in popular destinations like Ecuador, New Zealand, Japan or Washington, D.C.
New to Biola? It's never to early to learn about Study Abroad and Study USA programs!


Spring 2020 Abroad Applications are due October 15.
Visit between 10 a.m. and 3 p.m. on January 24 to learn more! Talk with the Biola Study Abroad office to schedule an advising appointment and learn about the application process.
Questions?
Contact Nick Jeschke at:
562-903-4782
study.abroad@biola.edu