For information on Biola University's coronavirus (COVID-19) response and updates, visit
biola.edu/coronavirus
.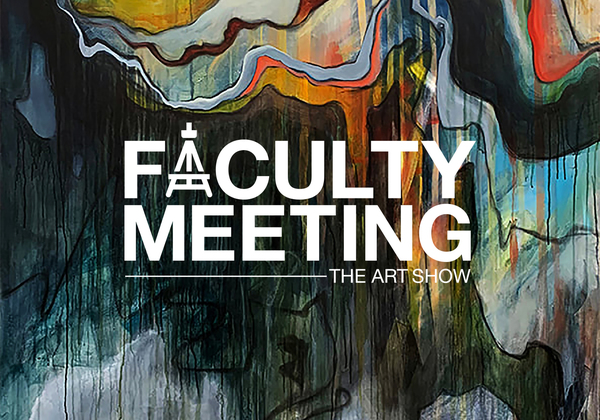 "Faculty Meeting: The Art Show"
An exhibition of artwork by the faculty of the Biola Art Department
Green Art Gallery

Open to: General Public
Cost and Admission
This event is free to attend.
The Earl & Virginia Green Art Gallery at Biola University is proud to present the exhibition FACULTY MEETING: The Art Show. The exhibition features artwork by the full-time and adjunct faculty of the Biola University Art Department. Across a wide variety of media and varied strategies for making, both formal and thematic relationships emerge to form a dynamic visual dialog. Collectively the exhibit testifies to a vibrant academic community actively engaged in contemporary cultural discussions not just in the classroom but also in the studio and the gallery.
Featuring artwork by: Luke Aleckson, Natalie Anderson, Kent Anderson Butler, Dan Callis, Daniel Chang, Kari Dunham, Jane Gillespie Pryor, Laura Goble, Dawn Hamby, Seth Johnson, Jonathan Puls, Jeff Rau, Kurt Simonson, Astri Swendsrud.

The exhibition will be on view November 5 - 26, 2019.
Questions?
Contact Jeff Rau, Gallery Director at:
(562) 903-4807
art.gallery@biola.edu