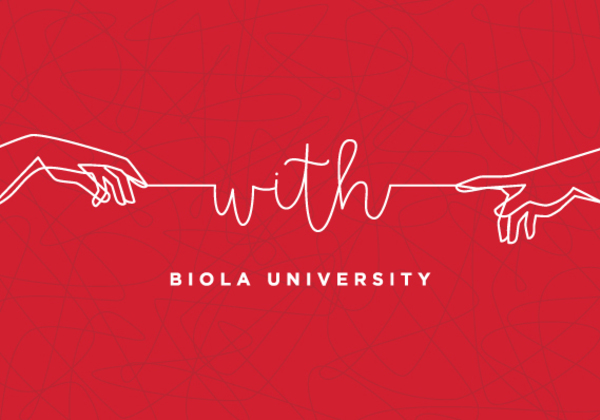 Monday With
Janelle Aijian
Monday, September 30, 2019
9:30–10:20 a.m.

Sutherland Auditorium

Open to: Alumni, Faculty, General Public, Parents, Staff, Students
Cost and Admission
This event is free to attend.
We look to the Scriptures to see how God is always present with us through his Spirit, calls us to be present with Him through his Son, and invites us to be in community with each other.
Speakers
Janelle Aijian
Janelle Aijian is fascinated by the ways in which people form beliefs, and the way that belief formation goes wrong in the face of sinful and faulty human faculties. She's most interested in what Pascal and his philosophical teacher Augustine have to say about the way a Christian should approach experiences of skepticism in her religious and rational life. Along with this pursuit come interests in how to cultivate a flourishing human life, both with respect to beliefs and with respect to habits and actions. She is a lover of Plato, Aristotle, Contemporary Virtue Ethics, and the Philosophy of Film. Janelle was born in Edmonton, Alberta, Canada, and grew up in Calgary, Houston, Nairobi and Toronto before moving to Los Angeles to earn her Bachelor's Degree from Biola University. She graduated from Biola and went on to the M.A./Ph.D. program in Philosophy at Baylor University, where she graduated with her Ph.D. in August of 2011. Her dissertation was an articulation and defense of Pascal's foundationalist epistemology, and his sympathetic stance towards Pyrrhonian skepticism. In 2010, Janelle began work as an Assistant Professor of Philosophy at the Torrey Honors Institute. In August of 2012, Janelle was married to Phillip Aijian. They live in a house in Fullerton with their cat, Cleo. Awards and Honors Graduate School Travel Award, Baylor University Departmental Travel Award, Baylor University Nomination for Outstanding Graduate Student Instructor, Baylor University Torrey Honors Institute Membership, Order of Peter and Paul, Biola University Epsilon Kappa Epsilon Society Membership, Biola University
Questions?
Contact:
(562) 903-4874
chapel@biola.edu