For information on Biola University's coronavirus (COVID-19) response and updates, visit
biola.edu/coronavirus
.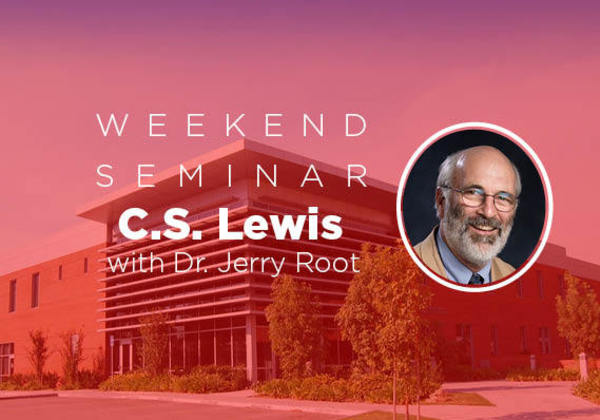 C.S. Lewis
Apologetics Weekend Seminar with Dr. Jerry Root
Cost and Admission
This is a paid event.
Online registration is closed. You may register at the door.
Join our Master of Arts - Christian Apologetics students and Dr. Jerry Root for an exciting lecture on arguably, one of the most influential Christian thinkers of the last century, C.S. Lewis. This two-day course is designed to acquaint guests and students with Lewis' thoughts and work in order to encourage growing understanding of Christian thought and its wide ranging application. Dr. Root will outline Lewis' pilgrimage to faith, in order to provide answers to the challenging questions that perennially emerge in each generation. Lewis' answers will support the student and guest's apologetic approach to these questions.

Times:
Friday, June 7, 2019 from 1 to 10 p.m.
Saturday, June 8, 2019 from 9 a.m. to 5 p.m.
This seminar will not be live streamed to the general public. An audio recording will be available for purchase a month after the event for $95.
Are you interested in learning more about the M.A. - Christian Apologetics degree? Join us on Saturday, June 8th for our On Campus Info Session. Free Chick Fil A will be provided but an RSVP is required. Find out more!
Questions?
Contact Megan Clark at:
562.906.4570
conference.coordinator@biola.edu