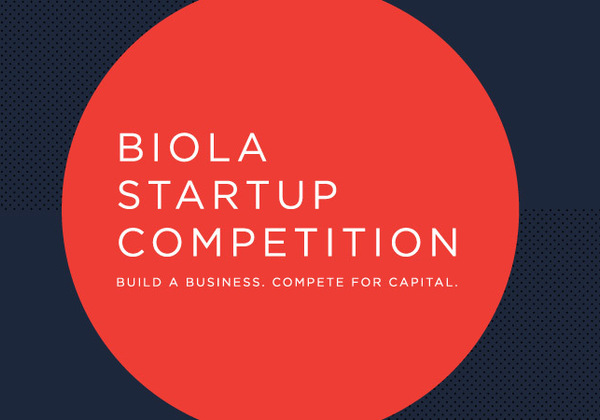 Workshop #7 Writing a Business Plan
Speakers: Laureen Mgrdichian and Robert Harp
Monday, December 3, 2018
7:30–9 p.m.

Business 109 - Moats Lecture Hall

Open to: Alumni, Faculty, General Public, Parents, Staff, Students
Cost and Admission
This event is free to attend.
Finalist teams will be matched with a personal coach and develop a 15-page business plan. Crowell School of Business will host three mandatory workshops to assist teams in writing their business plan and learning how to make a pitch. Business plans are due by February 25, 2019.
Speakers for this event will be Laureen Mgrdichian, who has a Master of Business Administration, associate professor of marketing and Robert Harp, director of strategic initiatives and adjunct professor of Masters of Management program.

Questions?
Contact Robert Harp at:
ext. 5183
robert.harp@biola.edu
Part of the collection Startup Competition