Workshop #4 Lean Startup Design Thinking
Speaker Wes Wasson, CEO and Co-Founder of DreamStart Labs
Monday, October 15, 2018
7:30–9 p.m.

Business 109 - Moats Lecture Hall

Open to: Alumni, Faculty, General Public, Parents, Staff, Students
Cost and Admission
This event is free to attend.
Lean startup concept is about applying the scientific method to startups. It begins with an assertion that all business plans have critically flawed assumptions and that no amount of focus groups or late night whiteboard sessions are likely to uncover the answer before it's too late. Figure out what those flaws are before you run out of money, and you have an opportunity to create something great. Fail to do that, and it's game over.
Questions?
Contact Robert Harp at:
ext. 5183
robert.harp@biola.edu
More from Startup Competition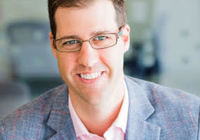 Steve Meilicke, Chief Financial Officer, Wedgewood (Biola Alum)
Monday, January 14, 2019
7:30–9 p.m.