4th Annual Biola Startup Competition Kickoff
Keynote Speaker Brit Gilmore, President, The Giving Keys
Monday, September 17, 2018
7:30–9 p.m.

Business 109 - Moats Lecture Hall

Open to: General Public
Cost and Admission
This event is free to attend.
Brit Gilmore, a native of Detroit, is president of The Giving Keys, a company that exists to employ people transitioning out of homelessness in Los Angeles to make inspirational jewelry and accessories. Each wearer of a giving key is meant to embrace the word on their key and pass the key on to a person they feels needs the message more than them. The self-funded company's products are carried in over 1,400 stores worldwide including Nordstrom, ASOS and Fred Segal. The Giving Keys has created more than 80 jobs for people transitioning out of homelessness. Brit is passionate about job creation for community transformation and using business to build self-esteem and break cycles of poverty. Brit lives in Venice, California, with her husband, Ryan who worked for TOMS. Brit and Ryan believe social business is the way of the future.
Questions?
Contact Robert Harp at:
ext. 5183
robert.harp@biola.edu
More from Startup Competition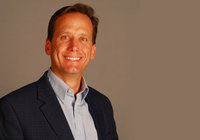 R. Grant Van Cleve, CEO, Buy It Installed, Inc., President OC, Tech Coast Angels OC.
Monday, February 4, 2019
7:30–9 p.m.