Biola Film Screening: SHOW ME DEMOCRACY
Cinema and Media Arts Alumni to Screen New Documentary on Policy and Protest
Thursday, September 14, 2017
7:30–10 p.m.

Marshburn - Mayers Auditorium

Open to: Alumni, Faculty, General Public, Parents, Staff, Students
Cost and Admission
This event is free to attend.
As a St Louis resident and a documentary filmmaker, Dan Paris could not simply stand by and watch his home town torn apart. Amidst the uprising in Ferguson, he follows seven St. Louis college students as they evolve into advocates and activists demanding change through policy and protest. They test the validity of the Margaret Mead quote: "Never doubt that a small group of thoughtful, committed citizens can change the world; indeed, it's the only thing that ever has."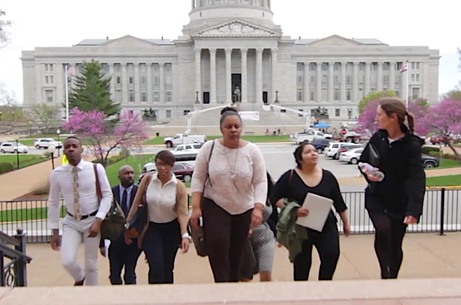 DAN PARRIS (Producer, Director, Editor and Photographer)

Dan Parris wants to change the world. His documentaries: When the Saints, Show Me Democracy and the award-winning film What Matters?, all tackle controversial subjects on the most practical levels. Not interested in platitudes, he founded his production company Speak Up Productions in 2008 to dig deep into those problems that drive us apart to find the humanity that unites us. Dan is a 2008 graduate of Biola Cinema and Media Arts. In 2012 he received Biola's Young Alumnus award. Most recently, Dan co-founded the non-profit, Continuity, whose mission is to expand diversity in media production.
Watch Dan's TEDx Talk on How to Make a Difference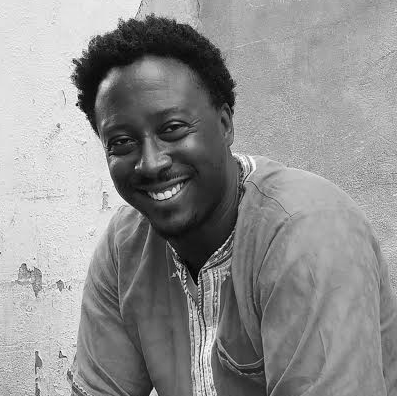 Delonte is committed to using his passion for art, theology, and social change to bring life and flourishing both to cities and to rural areas. This passion fuels his work with the Downtown Los Angeles Clergy Council where he serves as the director of the Trust Talks, a new approach to trust building and community transformation between the LAPD, housing and public health service providers, activists, loft dwellers, business owners, the un-housed and other key stakeholders in Downtown Los Angeles. It has also led him to provide leadership in community development and social change work in the Appalachian hills of West Virginia and in rural and urban Malawi and South Africa. Born and raised in Washington D.C., he was educated in District of Columbia public schools, and attended Swarthmore College and Fuller Theological Seminary. Groomed in black Baptist and Pentecostal traditions, he currently serves as a pastor for children and youth at New City Church of Los Angeles, and as a teacher at a Quaker School in Pasadena. A newlywed, he married his life partner and best friend Claire this Fall.
Show Me Democracy
A film by Dan Parris
Presented by Biola's Cinema and Media Arts Department
7:30 p.m., Mayers Auditorium - Marshburn Hall - Biola University
Q&A Discussion Following the Screening
Dan Parris will discuss his film and his passion driving this project wth the audience, and will be joined by Delonte Gholston.
View Show Me Democracy Website
Press
Relevant Magazine Article
Huffington Post Article
Event Schedule:
7:15 p.m. - Doors Open
7:30 p.m. - Short Introductions
7:40 p.m. - Screening of Show Me Democracy
9:10 p.m. - Q&A with filmmaker Dan Parris and panel
(There are no pre-screening trailers so film will start after brief introductions. No late admissions. Program subject to change without notice.)
ABOUT THE CINEMA AND MEDIA ARTS PROGRAM:
At the heart of every young filmmaker is the love of story. Biola's Cinema and Media Arts program provides instruction, mentorship, technical training, networking and the hands-on experience you need to become an exceptional storyteller. Visit cma.biola.edu for more information.
Biola Screenings can be reached at:
(562) 231-6494
Questions?
Contact Taylor Horky at:
Ext. 5732
taylor.horky@biola.edu