For information on Biola University's coronavirus (COVID-19) response and updates, visit
biola.edu/coronavirus
.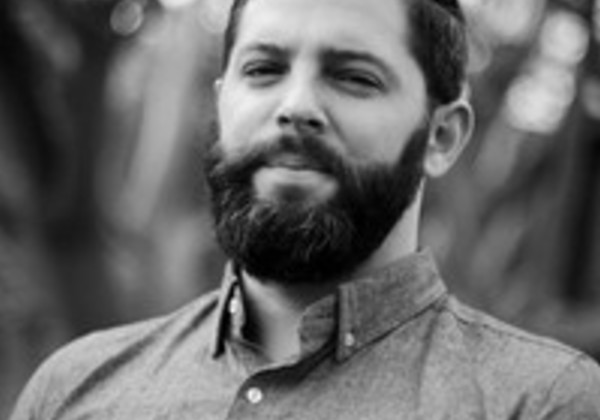 The Biola Hour (Table Conference edition)
Evan Rosa, Carolyn McKinstry
Friday, September 16, 2016
9:30–10:20 a.m.

Chase Gymnasium
Hosted By: Spiritual Development

Open to: Alumni, Faculty, General Public, Parents, Staff, Students
Cost and Admission
This event is free to attend.
Biblically grounded conversations on culturally relevant issues.
Speakers
Evan Rosa
Evan Rosa is a writer, editor, teacher, and learner.
He is Director of the Center for Christian Thought at Biola Univeristy, where he oversees communications and marketing, and is Editor of The Table, CCT's media platform.
He is also adjunct professor of philosophy at Biola University. His research interests include moral psychology; virtue ethics; technological ethics; culture, art, and film criticism; and the history of ideas.
He co-wrote the award-winning documentary, Eggsploitation, directed communications for the Center for Bioethics and Culture from 2008 to 2013, and was a Ramsey Fellow for the Paul Ramsey Institute from 2011 to 2013.
He holds bachelor degrees in philosophy and linguistics from the University of California, Berkeley, and a masters degree in philosophy from Biola University.
He lives in Fullerton, CA with his wife and three children.
Carolyn McKinstry
Carolyn McKinstry (M.Div, D.Div, D.Min) is a native of Birmingham, Alabama. She was educated in the public schools of Birmingham. She is a graduate of Fisk University, Nashville, Tennessee, has done graduate studies at the University of Alabama in Birmingham, received a Master and Doctor of Divinity Degree from Samford University. Carolyn serves on the Samford Board of Overseers and Samford's Beeson Divinity School Advisory Board. She received a Doctor of Ministry Degree from New York Theological Seminary. She is a ministerial associate of First United Presbyterian Church of Forestdale. She has held management positions with Brown and Williamson Tobacco Company, Accenture Consulting and is a retiree of BellSouth Telecommunications.

She served for ten years as President of the Board of Directors of the Sixteenth Street Foundation, Inc. whose mission was the ongoing maintenance of the historic Sixteenth Street Baptist Church facility. In 2004, Carolyn along with Co- Chair Neal Berte – retired President and Chancellor of Birmingham Southern College launched a $3.8 million stabilization campaign for the church. In 2013 she Chaired "The Four Spirits Committee" along with Birmingham Attorney Chervis Isom and raised over $350,000 to place permanent life size sculptures in Kelly Ingram Park of the four girls killed in the 1963 Church bombing.

Her passion is Community service. She has served as Second Vice President and Program Committee Chair for the Birmingham Civil Rights Institute for the last six years. In addition to numerous other volunteer activities and organizations, she has served as the only female Chair of the Board of Trustees for Sixteenth Street Baptist Church, past President of the Hospice Foundation of Jefferson County, and past Vice President and Director of Programs for The Academy of Fine Arts, Inc., Leadership Birmingham and Leadership Alabama and other organizations too numerous to name. She was recently selected to serve on the Board of Directors for the Breast Cancer Research Foundation of Alabama. In July of 2013 she was selected to serve three years on the Governor's Constitutional Revision Commission for Alabama. She spends her time lecturing with young people, public and private educators and institutions about her experiences of the sixties, making them relevant to today's environment

Carolyn was present on September 15, 1963 at the Sixteenth Street Baptist Church in Birmingham, Alabama, when white racists bombed the Church. Carolyn's four young friends were killed. She was among thousands of students hosed by firemen during the 1963 marches. She survived a second bomb explosion that damaged a portion of her parent's home in 1964. She believes that God spared her life on September 15th, 1963, that she might continue to live in service to others. Carolyn was also a subpoenaed witness in the 2002 trial year of Bob Cherry, who was one of three men subsequently convicted of the 1963 church bombing.

She has shared her experiences on The OPRAH Show, other major media, major television and radio channels. She has travelled nationally and internationally to places that include Israel, Ireland, Rome, Spain and India.

Carolyn is an honorary member of Alpha Kappa Alpha Sorority, Inc., and also received the Septima Poinsette Clark award for service. She received the Rev. Vernon Dougherty Award from New York Theological Seminary (Eleanor Moody Shepherd Resource Center for Women). She is also a recipient of the Rebecca Wood Service Award in recognition of outstanding service to the Breast Cancer Community and the New Light Support Group. She is an Inaugural Recipient of Samford University's 2016 Humanitarian Award.

She has authored a memoir entitled "While The World Watched" that is available through Tyndale Publishers. The book details her life growing up in Birmingham, as well as "lessons learned" from her experiences and involvement in the Birmingham Civil Rights Movement of the sixties. The book serves as a tool for Carolyn's ongoing national and international travel and work in the Ministry of Reconciliation and Forgiveness. Carolyn is also an alumni of the Duke Summer Institute for Reconciliation. She hopes to release a second book soon.
Questions?
Contact:
(562) 903-4874
chapel@biola.edu