M.S. in Positive Organizational Psychology
Rosemead School of Psychology

Overview
The M.S. in Positive Organizational Psychology will prepare you to advance human organizational development in the workplace and cultivate a dynamic environment where wellness and growth become the true benchmarks of success for an organization. Through this program, you will learn to make theory and research-informed decisions, foster enriching and inclusive relationships, and focus on developing the strengths and virtues of people in the workplace.
As the average person spends up to 40 hours or more in the workplace, the need to create a healthy culture — with integrity and empathy — is more important than ever. When an organization's people thrive, the organization also thrives.
Yes! Tell Me More!
Why Choose Positive Organizational Psychology at Biola?
Biola's Master of Science in Positive Organizational Psychology program is designed to develop Christ-centered consultants who will facilitate the advancement of human and organizational flourishing in the workplace while focusing on the psychology of people and organizations at work. As you immerse yourself in the program, you will:
Learn to integrate the theoretical framework and evidence-based practices of organizational psychology, positive psychology and theology.
Be equipped to foster virtues and well-being in the workplace, advancing human and organizational flourishing.
Become a scientist-practitioner in the field of industrial-organizational psychology, applying research skills to tell accurate stories and inform decisions.
Benefit from mentors and an apprenticeship approach to learning throughout the program.
Develop social connections and a professional network to obtain a consulting job upon graduation.
What Will I Study?
Through active and engaging teaching, students will be challenged to think critically and scientifically, develop exceptional interpersonal skills, learn how to integrate theology with organizational and positive psychology, and cultivate the expertise to promote human wellness and virtues in the workplace.
In addition to being mentored by our exceptional faculty and connecting with other driven, growth-oriented students like yourself in your cohort, your education will continue to be enriched as you study courses such as:
Theology of Human Flourishing
Psychometrics of Human Organization
Research Analytics
Program Evaluation & Consultation
Christian Formation and Leadership in Diverse Contexts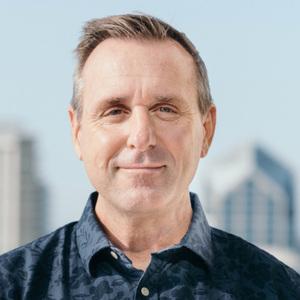 I am thrilled to support Biola's new Master's in Positive Organizational Psychology! This program is an excellent opportunity. We have a high level of excitement about what this program will deliver and have already offered to provide internships to students.
Brian Howard
Executive Director at Acts 29
2 years
Standard Duration
This indicates the standard duration of this program. Completion time may vary depending on transferred coursework and preferred courseload.
45
Total Program Credits
Every program at Biola University features rigorous academics, biblically integrated curriculum and vocational preparation.
WSCUC (Pending Approval)
Accreditation
Biola University is accredited by the WASC Senior College and University Commission. Additional accreditations may apply to specific programs.
Career Paths
The M.S. in Positive Organizational Psychology will prepare graduates to serve the needs of various organizations, including large and small corporations, churches, mission organizations, and non-profit​ organizations. The expertise you gain through this program will equip you to serve in positions such as: ​
Organizational Health Consultant
Human Resources Specialist
Diversity, Equity and Inclusion Specialist
Culture Change Strategist
Community Groups Director
Big Data Ethics Consultant
Compensation Specialist
Grant Making Consultant
Stewardship Consultant
Market Research Consultant
Vocational Discipleship Pastor
Human Flourishing Consultant
Program Evaluator
Employee Assessment and Development Specialist
You may also be interested in
Rosemead School of Psychology
Rosemead School of Psychology