Certificate in Public Relations, Leadership and Ethics
School of Fine Arts and Communication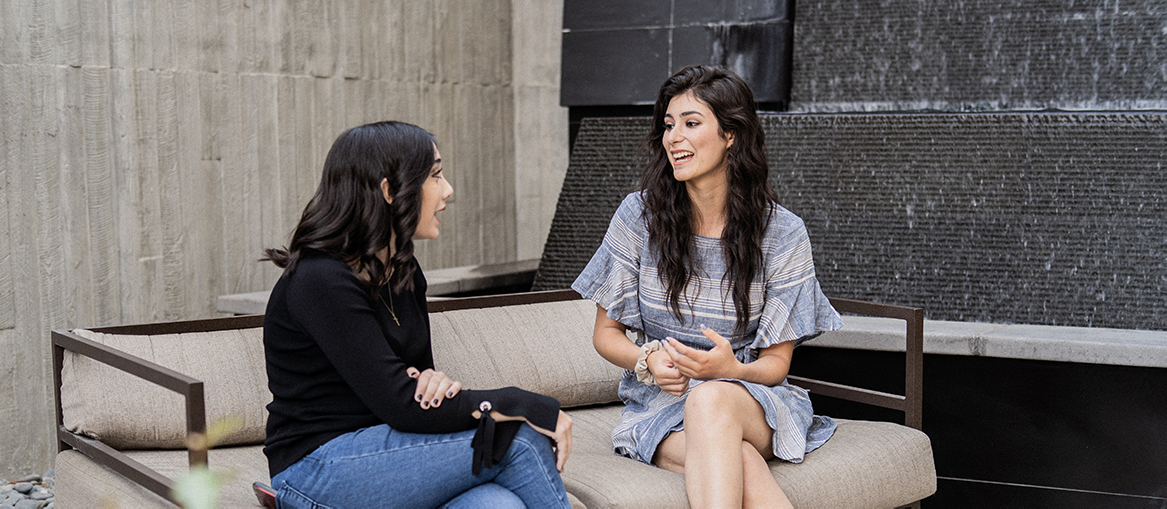 Overview
The Certificate in Public Relations, Leadership and Ethics is a fully online program that will further develop your skills in the field of public relations. You will learn to navigate difficult conversations by providing ethical counsel in high-level capacities. This program may be particularly beneficial if you have already been working in the public relations field for a few years and are looking for an opportunity to elevate your leadership skills.
The certificate program consists of three courses that are part of the Master of Arts in Public Relations and Reputation Management. This means that all the credits you earn can be applied toward the master's program.
Yes! Tell Me More!
Why Pursue a Public Relations Certificate?
Flexibility of a Fully Online Program. You can pursue this fully online program at your own pace while learning with master-level students.
Leadership Development. Gain practical leadership skills that will help you be an influential communicator and ethical counselor in your organization.
Career Growth. Designed for professionals already in the public relations field, this certificate will help you grow your knowledge of how to ethically engage with leaders at your current organization and community.
Established Reputation. Learn from award-winning faculty in a respected public relations program. Biola Public Relations has been nationally recognized for its student publications and initiatives and created a legacy of motivated, high-achieving alumni.
Courses
PR Leadership & Campaign Strategy – This course introduces core leadership practices and competencies within public relations related to campaign development and management, effective leadership principles, organizational systems, strategic decision making and forecasting.
Strategic Digital Communication – Students will learn fundamental theories, tools and strategies to leverage digital media on behalf of organizations. The course will introduce principles of social media, digital analytics, and paid placement with the goal of students creating integrative plans for clients in a virtual environment.
PR Ethics: Social Good & Moral Obligations – As an industry dedicated to relationships and people, ethics play a critical role in public relations. This course challenges students to critique and evaluate ethical theories and systems within public relations, ultimately creating an ethical-decision making model that is reflective of both public relations global ethics as well as their worldview values and beliefs.
1 year
Standard Duration
This indicates the standard duration of this program. Completion time may vary depending on transferred coursework and preferred courseload.
9
Total Program Credits
Every program at Biola University features rigorous academics, biblically integrated curriculum and vocational preparation.
WSCUC
Accreditation
Biola University is accredited by the WASC Senior College and University Commission. Additional accreditations may apply to specific programs.
You may also be interested in