Pray with Biola
Biola is a praying community, which recognizes the biblical commands to pray as the foundation of our relationship as those created by and for God, our Creator. We cannot change the world – we often cannot even change ourselves – but we can cooperate with what our Almighty God can do and is doing. We invite you to join us in prayer, as we pray specifically for Biola's mission, for its communities and partners here and abroad, and for the world. We also hope you will appreciate the gifts and resources this prayer will offer you for your own prayer and devotional life. Finally, we invite your prayer requests and your giving of thanks that we might pray and be grateful with you.
Prayers and thanksgiving reports will be updated every two weeks.
Prayer Requests
Last Updated: January 12, 2021
What do we pray for now?
In the past weeks and even months, we have been praying for a drawback of the virus, for the health of our family and neighbors, and a subsequent reopening of the University. But God did not give us what we prayed for. The virus got worse, and nowhere more than in Los Angeles. Many have also been praying for a civil and dignifying election season. And God did not give us what we prayed for. In fact, the incivility and hostility ended up worse than most of us imagined it could be. What do we do when God doesn't grant us the good things for which we pray?
We pray for wisdom.
First, we ask God again if these things for which we pray are good and right. Are health, peace or shalom in our country, and the University's reopening still good things to pray for? I think we would have to say, yes! These particular prayers all seem to be downstream from how Scripture intends humanity to live, thrive and be redeemed. And so, with no words or wisdom to the contrary, we persevere in prayer for these things.
However, there is a second kind of wisdom we ought to ask for. This is the wisdom to know how to live in the meantime—perhaps especially when God is not answering these prayers. This other kind of wisdom is referred to in James 1:5: " If any of you lacks wisdom, you should ask God, who gives generously to all without finding fault, and it will be given to you."
This wisdom is not the wisdom of decision-making or planning, of finding the secret will of God or the sin that has held it back from us, as if our failure to discern it hitherto has been the cause of our unanswered prayer, a kind of switch or lever that we can pull now with the right information and so bring down the answers to our prayers. No, this wisdom we may lack is that of 'a good life, deeds done in the humility. that comes from wisdom,' James says later in 3:13. He continues to define it there: 'the wisdom that comes from heaven is first of all pure; then peace-loving, considerate, submissive, full of mercy and good fruit, impartial and sincere. Peacemakers who sow in peace reap a harvest of righteousness' (17-18).
What we pray for while God is not answering our other prayers (at least in the way we would like) is that we would become full of the good fruit James writes of above. We pray that we would want these things above all other things we pray for, which is what makes such wisdom in us 'pure' and 'from heaven.' This is wisdom not for the future, but for the present moment, when the stresses and strains of unanswered prayers tempt us to be impatient, unkind, full of judgment, insincere and unrighteous. This is the wisdom that is freely available in any moment, for it is not 'secret' but evident. It is a prayer for love, which recalls us to wise responses in the present moment. It is additionally a prayer for wisdom about how we can become such people—what our part is daily in our sanctification, in our spiritual formation, and in our healing, which heals others.
So, as you continue to pray for health, peace, and the University's reopening, pray with Biola that each one of us would have the wisdom to live in this time, in this moment, as those who have been shown what God's wisdom can look like in His people.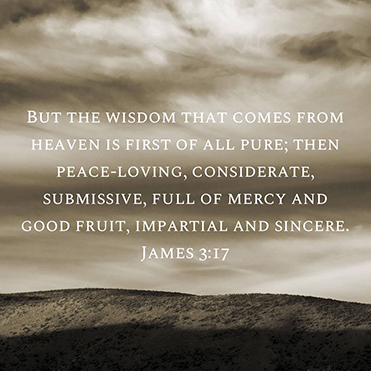 The Pray-ers Almanac
Wednesday, January 6, began the season of Epiphany in calendar of the historic Christian church. In Epiphany (which just means 'appearing'), liturgical churches have meditated on those parts of the gospels where the young Jesus is introduced to the world after his birth and all the way up to the beginning of his ministry. This would include his temptation in the wilderness, his baptism in the Jordan, but often begins with the coming of the Magi to the toddler Jesus. These magi or 'kings' are the first (in Matthew) to call Jesus King. They ask Herod, 'Where is the one who has been born king of the Jews? We saw his star when it rose and have come to worship him' (Mt. 2:1).
Perhaps it is particularly relevant in this season as we approach the transition to a new national leader (and no matter your political views), that there will be no earthly king who will ever be like Jesus. He is the one and only King, and he is our King. And so we begin this new year praying, "Thy Kingdom come, they will be done, on earth as it is in heaven" (Mt. 6:10). We pray that we would walk as those whose citizenship is in his kingdom (Eph. 3:20). This is not the 'news' that pours out over our media streams, and therefore all the more reason we should return to this good news and our place in it.
A Prayer for Epiphany
O Lord Jesus Christ, heavenly King, we thank you that you have brought both Jews and Gentiles to hear your voice, and from their number you have gathered and established your Church. Keep us in that wisdom which you revealed to the Wise Men. Grant us your Holy Spirit, that we may always seek you and your kingdom. Enable us to follow your holy Word, as those from the East followed the leading of a star. Give us grace at all times and in all places to confess your holy name. Rule us by your Spirit, so that the joys of your birth may increase in us. Hear our prayers and cries. Accept our offerings, which you yourself have given us: the gold of our faith, the incense of our prayers and the myrrh of our contrite hearts. Deliver us from the destructive ways of error and sin, and by your Holy Spirit lead us in the ways of peace and in the paths of righteousness.
Amen.