Pray with Biola
Biola is a praying community, which recognizes the biblical commands to pray as the foundation of our relationship as those created by and for God, our Creator. We cannot change the world – we often cannot even change ourselves – but we can cooperate with what our Almighty God can do and is doing. We invite you to join us in prayer, as we pray specifically for Biola's mission, for its communities and partners here and abroad, and for the world. We also hope you will appreciate the gifts and resources this prayer will offer you for your own prayer and devotional life. Finally, we invite your prayer requests and your giving of thanks that we might pray and be grateful with you.
Prayers and thanksgiving reports will be updated every two weeks.
Prayer Requests
Last Updated: October 20, 2020
Prayer for Those Grieving
It is with great sorrow that we ask you to pray for two members of our community who are suffering through painful losses. Jonah Dantuma, son of Prof. Tonya Dantuma, suffered a traumatic brain injury on October 4th and passed on to be with the Lord the next day. 4 days later on October 8th, Prof. Kitty Purgason's husband, Lee, passed away from cancer. What we do as the body of Christ at times like these is we call an assembly, gather around and call out to our God (Joel 1:14). Please join us in prayer:
Lord, you have created our hearts for unbroken fellowship with you and one another, and yet these are friends who must now experience for a time what we were not made for, the sorrow and deep grief of loss and separation.
Be near to them and their families. May they know beyond knowledge, somewhere in their very bones where their grief lies, the greater truth that Jonah and Lee are now experiencing perfect love with you. Thank you for the vision of that. We are thankful for these two, for the many ways they imprinted the lives of others with the gifts of their presence. We know that the final working of your redemption is resurrection but our hearts are never prepared for such loss, and so, Lord, may they know in their sorrow that there will be an eternal mending, that their los, will be met and filled with joy, made forever complete, and that Jonah and Lee are experiencing fully now the love of Jesus. Amen.

---
Prayer for Midterm Motivation
It's midterm time at Biola University, and students are feeling it. "It is easy to see why students are exhausted," writes Ashley Willans in the Harvard Business Review. "Loved ones are getting sick, virtual classes are energy-draining and it is hard to focus amidst worries." In a recent collection of prayers requests from Biola students, staying motivated and focused on their studies was the major concern. "Honestly," writes one student, "it feels like there is so much more work than normal (probably because of the online learning format), so I am struggling to keep up with homework, exams, discussions, etc."
Please pray for students that they would develop a capacity to trust God even more with what they cannot control so that they might have the energy, peace and clarity of mind to focus on what lies before them as we pass the midpoint of the semester.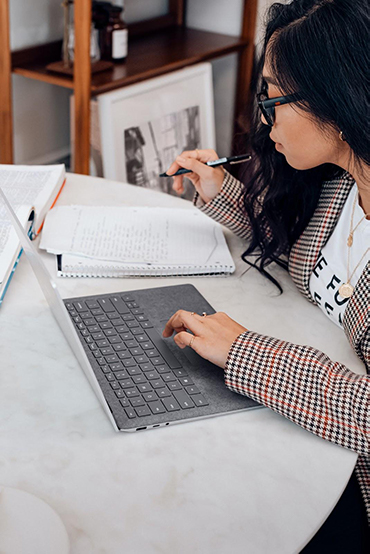 ---
Prayer for Fruit of the Spirit
Biola professors Rick Langer and Tim Muehlhoff reminded us in a recent blog of the prophetic words of Deborah Tannen, shared 22 years ago, in her book The Argument Culture, "A characteristic of the argument culture is you exclude listening and you exclude an attempt to understand the other person." Our prayer in this season is that Christians would not do this. The "relational content" of our dialogue in the Kingdom of God is just as important as the "conceptual content." Relational content includes "the amount of respect between two individuals, how much we acknowledge each other, and are we compassionate towards each other," says Muehlhoff.
Please pray in the coming weeks, through the election and thereafter, that members of the Biola community near and far would not only have the courage of their convictions but also the fruit of the Holy Spirit, along with whatever deeper trust and freedom from fear is needed to manifest these for God's glory.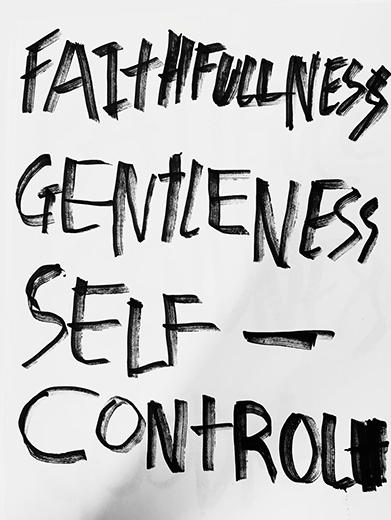 Grateful for Gratitude
This week we are combining our thanksgiving and reflections sections of Pray with Biola, to be grateful for the practice of gratitude, commanded by God in part for the ways it returns us to the full truth of our lives and to the Giver of all good gifts. With gratitude, we resist being driven by a desire for more, and we rediscover the joy of what we already have. In recent years, Psychological researchers have demonstrated that practices of gratitude make major contributions to our well-being even in the most difficult times (like now!). This week, we invite you to listen to The Table podcast's interview, hosted by Biola's Center for Christian Thought, with Dr. Robert Emmons, professor of psychology at the University of California, Davis, and a leading researcher in gratitude and well-being.