Plan Your Visit
Transportation and Parking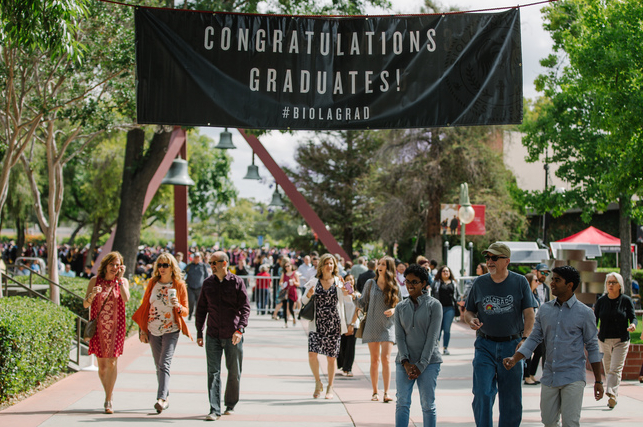 Parking Tips
All parking spaces throughout campus are available for commencement guests, except for parking lots A and B. Parking permits are not required for this event. Lots R, S and K are parking structures near the commencement ceremony.
Please display a state-issued placard when parking in designated accessible parking areas.
Campus Maps
Directions
Please note, major construction is occurring on the freeways surrounding our campus. Please check my5la for weekly updates on closures and delays.
Need directions to Biola's campus? See the map below for more!

Get Directions
Venue Policies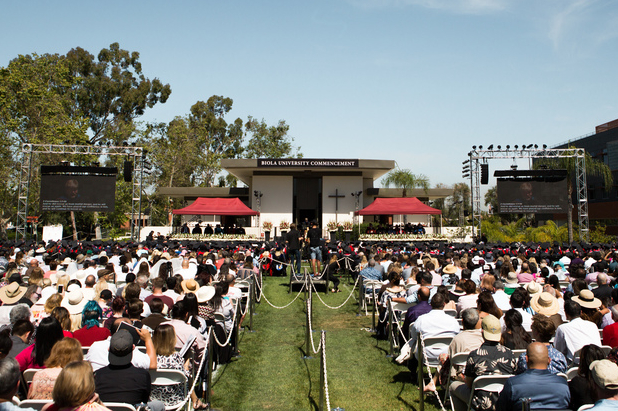 Admission and Tickets
Each graduate will receive a commencement ticket email with instructions for requesting their complimentary tickets.
Tickets allow guests access into the venue, but do not reserve a specific seat. All seating is available on a first come, first ushered basis.
All guests are required to have a ticket, except for children who do not require their own seat.
We recommend arriving early for optimal seating. Gates open an hour and a half before the ceremony.
Strollers
Items Not to Bring
Balloons, large gifts, coolers, backpacks, umbrellas and noisemakers are not allowed inside the commencement venue. Please leave these items at home or in your car.
Photographs
You are welcome to photograph and video the ceremony from your seat, but please be courteous to those around you. We have a professional photography company that will be taking pictures of your graduate. Graduates will be contacted after commencement with purchasing options. Remember that we're filming as well, and will be providing a high-quality digital download.

Order Now
Accessible Accommodations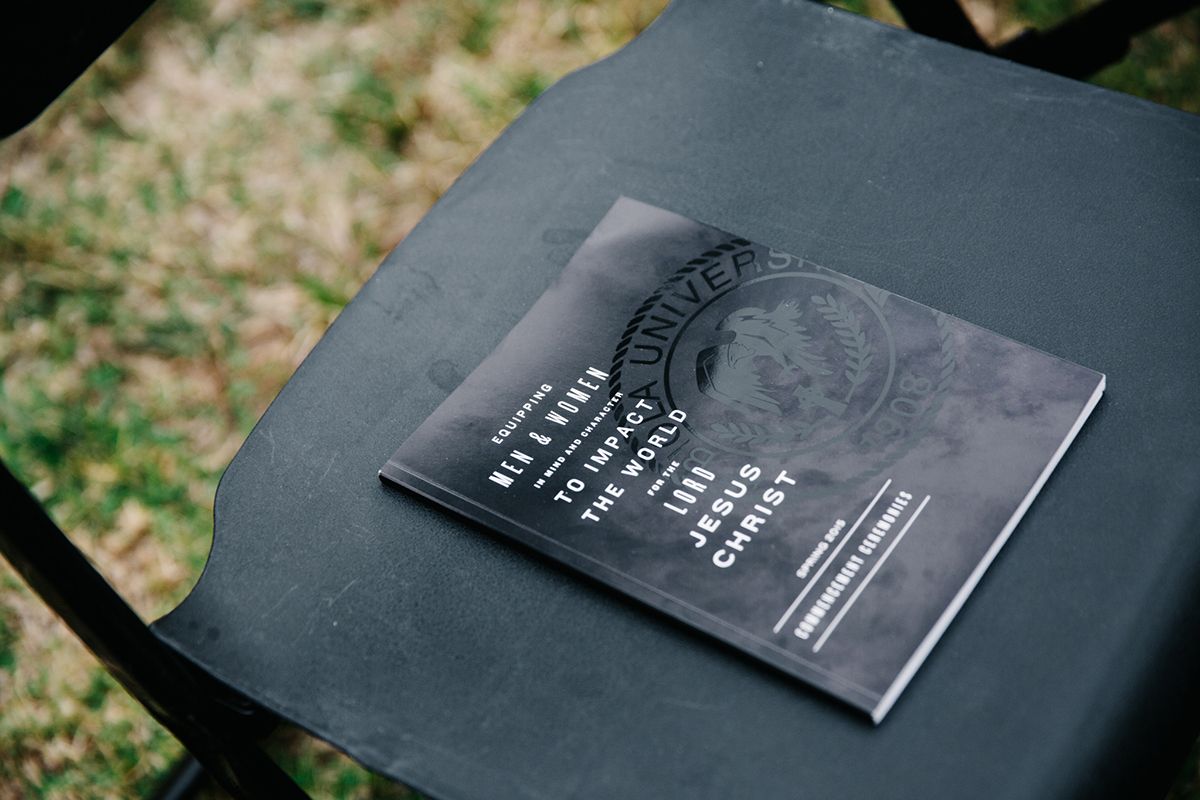 Accessible Parking
Please display a state-issued placard when parking in accessible parking areas. Campus Safety officers will direct guests to designated parking in Lot A.
For those guests with mobility issues, Biola Campus Safety will be available to provide transportation to the venue. Please call (562) 903-6000 on the day of commencement to arrange pick-up and drop-off.
Guests may also use Lot A to be dropped off near the venue.
Seating for Guests with Disabilities
In the venue, accessible seating is reserved exclusively for guests with accessible needs and their companion. Accessible seating is available to those guests who use wheelchairs, those who use other mobility devices, and who cannot climb steps or walk long distances because of significant arthritis or severe respiratory, circulatory, or cardiac conditions. Individuals who, because of their disability, cannot sit in a straight-back chair or those whose service dogs cannot fit under a non-accessible seat or lie safely in the aisle are also permitted to use accessible seats.
Wheelchairs are not provided.
Captioning
Biola provides real time captioning of the ceremony in several ways. Guests may access captions from any seat via a web browser on their mobile phone or tablet (cellular data recommended as wifi may be limited). A designated seating section with a large monitor displaying open captions is also available. Please email events@biola.edu to reserve a seat in this section. Additionally, our live stream on biola.edu/commencement will have closed captions available.
Assistive Listening Devices
For guests with hearing disabilities, Assistive Listening Devices are available. Please email events@biola.edu to reserve the device and receive instructions. Guests will be required to leave valid identification, such as a driver's license, as collateral on commencement day.
Eateries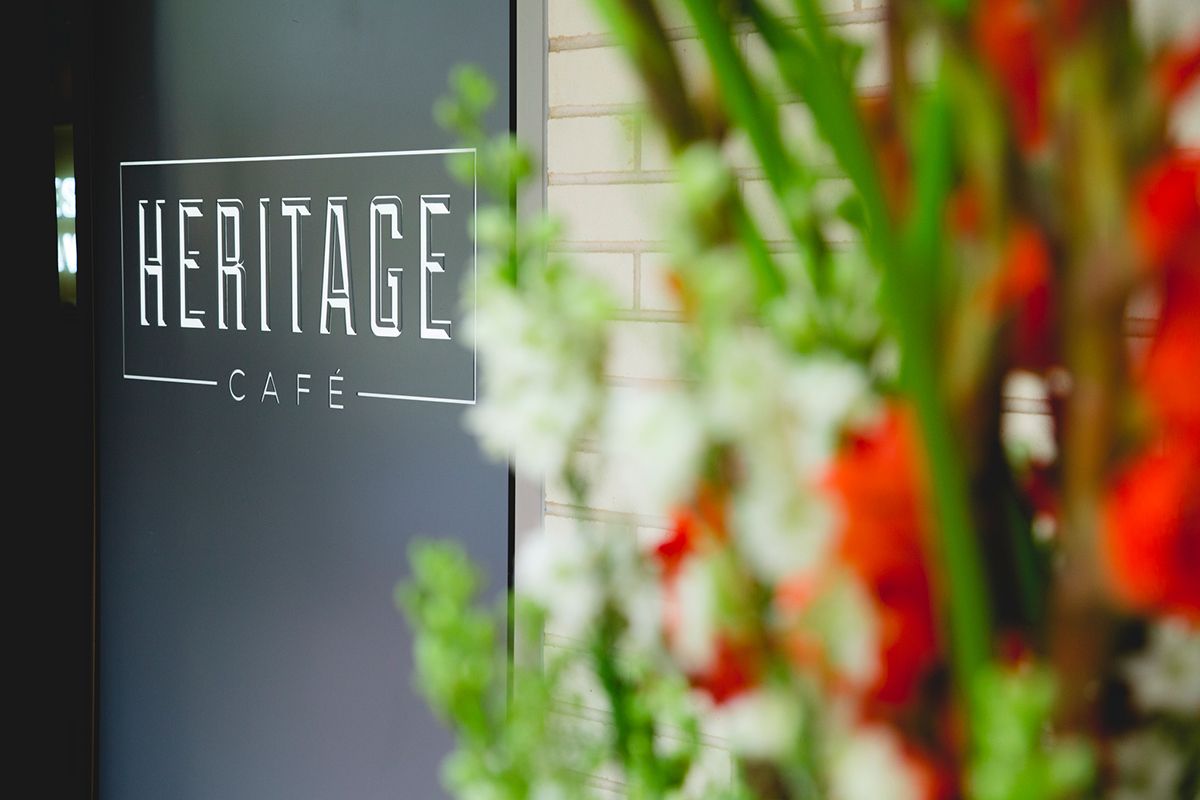 Check out our on-campus dining locations while you're here!
Café Biola
Eagles' Nest
Common Grounds
Heritage Café
Talon


Lodging
Biola Sponsor Hotels
If you are looking for a place to stay during your visit, see our list of sponsor hotels!
Other Local Hotel Options

NOTE: Biola University provides this listing only as a service to our students. Biola does not have a business relationship with any of the companies listed and does not recommend or guarantee any of these services