Commencement Speakers
Friday, May 7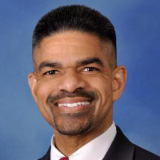 Stephen A. Wilson, MD, MPH, FAAFP
Stephen A. Wilson, MD, MPH, FAAFP is a family physician. He is currently Professor and Chair of Boston University School of Medicine Department of Family Medicine and Chief of Family Medicine at Boston Medical Center. From 2018-2020 he was Executive Vice Chair for the University of Pittsburgh Department of Family Medicine. Prior to that he was Director of Medical Decision Making Education for UPMC St. Margaret Family Medicine Residency and Director of University of Pittsburgh UPMC St Margaret Family Medicine Faculty Development Fellowship
Dr. Wilson was born in Jamaica, immigrated to Lexington, KY as a child then to Queens, NY as an adolescent. His educational path took him to Boston, MA (Eastern Nazarene College: Bachelor of Arts in General Science; minors in Theology, English, Psychology) then to Pittsburgh (Medical Degree then Master of Public Health from University of Pittsburgh). After completing his family medicine internship and residency then faculty development fellowship at UPMC St. Margaret, he joined the faculty.
He has completed the National Institute for Program Director Development Fellowship and the Marshall W. Webster Physician Leadership Program. Dr. Wilson has served on the United States Health Resources and Services Administration's Advisory Committee on Training in Primary Care Medicine and Dentistry and is a Past-president of the Society of Teachers of Family Medicine. Among his many professional interests are medical education, evidenced-based medicine, medical decision making, Type 2 Diabetes Mellitus, and weight management. He has one wonderful, supportive wife and two delightful, keen daughters. He is active in his community and enjoys family, sports, golf, cooking, philosophy, and seeking Truth.
---
Saturday, May 8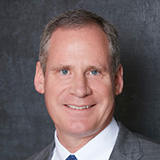 Andrew E. Crowell
Vice Chairman, Wealth Management, D.A. Davidson & Co.
Mr. Crowell serves as Vice Chairman of Wealth Management, D.A. Davidson & Co. He has been a director of D.A. Davidson Companies since the 2013 merger of D.A. Davidson and Crowell Weedon. Prior to his financial services career, which began in 1995 with Crowell Weedon, Mr. Crowell was associated with Russ Reid Company, an advertising agency serving nonprofit organizations. He serves on the North American Advisory Board of the London School of Economics and Political Science and the board of the YMCA of Metropolitan Los Angeles. He is also a member of the Advisory Board for Two Oak Investment Management, LLC and a board member of Five Acres Children's Aid Society in Altadena, California. In addition, he is a member of the Sunset Club, California Club, Valley Hunt Club, California Vintage Wine Society, San Gabriel Valley Chapter of Y.P.O., and serves on several investment committees in his community. A native Californian, Mr. Crowell graduated from Stanford University and earned a postgraduate degree from the London School of Economics and Political Science. He and his wife, Keri, have a son, Thomas, and daughter, Christine, and reside in Arcadia, California.
---
Monday, May 10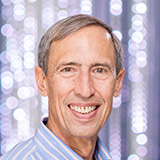 Lt. Gen. Larry D. James
Larry D. James was appointed Deputy Director of the Jet Propulsion Laboratory in August 2013. At JPL he is the Laboratory's Chief Operating Officer responsible to the Director for the day-today management of JPL's resources and activities. This includes managing the Laboratory's solar system exploration, Mars, astronomy, physics, Earth science, interplanetary network programs, and all business operations. These activities employ 6000 scientists, engineers, technicians, and business support personnel, generating $2.6 billion in annual revenues.
Prior to his retirement from the Air Force and his appointment as JPL Deputy Director, Lt. Gen. James was the Air Force Deputy Chief of Staff for Intelligence, Surveillance and Reconnaissance at the Pentagon. He was responsible to the Secretary and Chief of Staff of the Air Force for policy formulation, planning, evaluation, oversight, and leadership of Air Force intelligence, surveillance and reconnaissance capabilities and led more than 20,000 Intelligence, Surveillance and Reconnaissance officers, enlisted and civilians across the Air Force ISR Enterprise.
Lt. Gen. James received his Bachelor of Science in Astronautical Engineering (1978) from the US Air Force Academy (Distinguished Graduate) and his Master of Science in Aeronautics and Astronautics (1983) from the Massachusetts Institute of Technology, Cambridge MA. He was also a Draper Fellow at the Charles Stark Draper Laboratory in Cambridge MA.