B.A. in Cinema and Media Arts
School of Cinema and Media Arts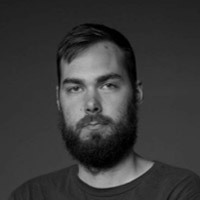 The CMA Department created a safe environment where I was able to connect with equally aspiring filmmakers and figure out exactly what I wanted to do. CMA put a camera in my hands and let me experiment and learn through my mistakes and successes.
Nathan Mielke
Cinema and Media Arts, B.A. '10
4 years
Standard Duration
This indicates the standard duration of this program. Completion time may vary depending on transferred coursework and preferred courseload.
120
Total Program Credits
Total program credits include a combination of major/concentration, Bible/theology and general education credits.
WSCUC
Accreditation
Biola University is accredited by the WASC Senior College and University Commission. Additional accreditations may apply to specific programs.
Career Paths
Many career opportunities in film, television, research or business await future graduates of Biola's cinema and media arts program. As a well-equipped professional, you can expect to impact the world for Jesus Christ in professions such as:
Producer
Director
Cinematographer
Screenwriter
Editor
Sound Design
Music Video & Commercial Directing
School of Cinema and Media Arts
You may also be interested in