Production Center
We believe a filmmaker only becomes truly proficient through much practice, so we maintain production equipment and post-production facilities with the philosophy of continuous and ample access. The Production Center is available 24 hours a day. Unlike many film schools, students have access to most equipment day one.
The Production Center runs like a small studio where students determine the necessary tools for projects and make arrangements for gear (camera/lighting/audio) and reserve soundstages, grip trucks, or editing stations.
The significance of the products produced within the Production Center cannot be overestimated. Portfolios, reels, and film festival awards bring professional recognition to students, and provide vital resume material for future employment.
Industry-standard tools are purchased and upgraded annually. Strong relationships are maintained with local vendors to provide additional support for anything beyond our inventory.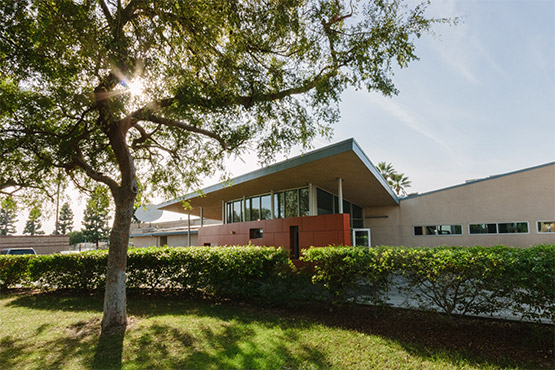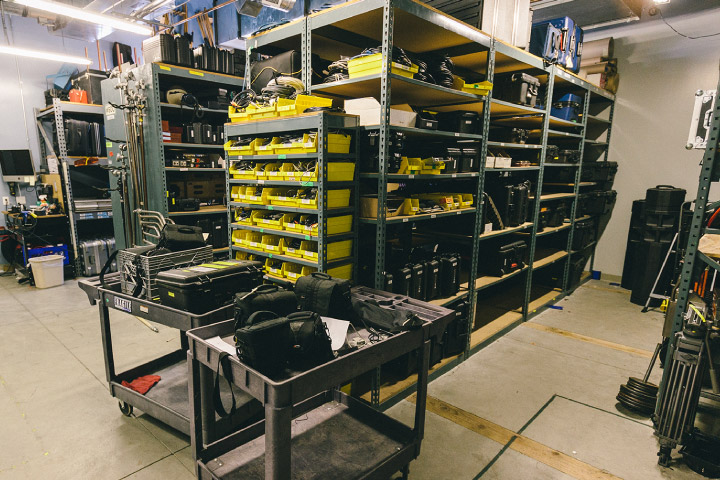 The Production Center houses:
Studio A: 1,500-square-foot soundstage capable of holding larger sets
Studio B: 900-square-foot soundstage with green screen and multi-camera capability
Equipment room housing almost $3 million dollars worth of equipment
Control room / screening room: 4K monitor display with stadium style seating
Nine editing bays
Surround sound mixing room
Stereo mixing room
Anechoic recording room: For voice over, foley, and other audio needs
Convergent journalism newsroom
38-seat screening room adjacent to the Production Center
To schedule a tour of the Production Center, please submit an online schedule a visit form.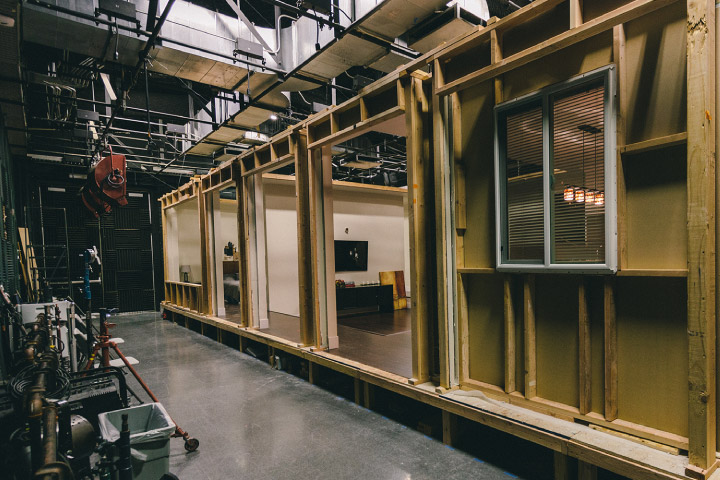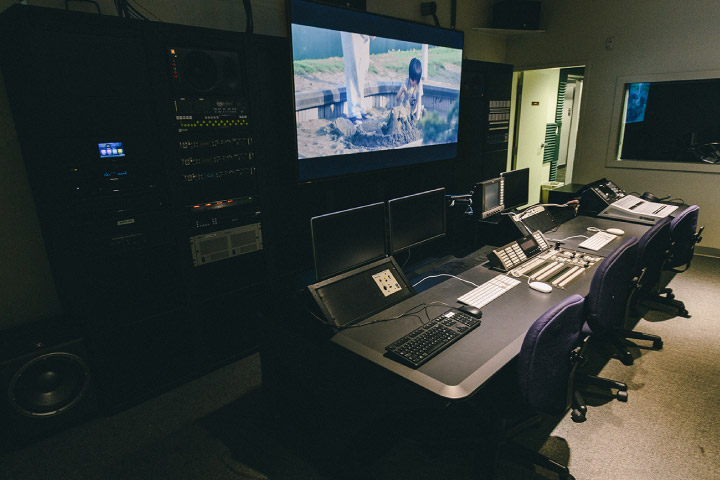 You may also be interested in