About Us
What major should you choose? How do you find a job or internship? How do you discern career direction? We're here to help you assess your interests, explore careers, build career skills and engage in the job-search throughout any aspect of your career journey.
Mission & Vision
The vision and mission of Biola Career Development is that all students would thrive in their careers by growing in their strengths, finding meaning in their work and impacting the world for Christ. We seek to equip and empower students to explore careers, gain experience, and connect with a robust network of employers and professional mentors.
Meet the Career Development Team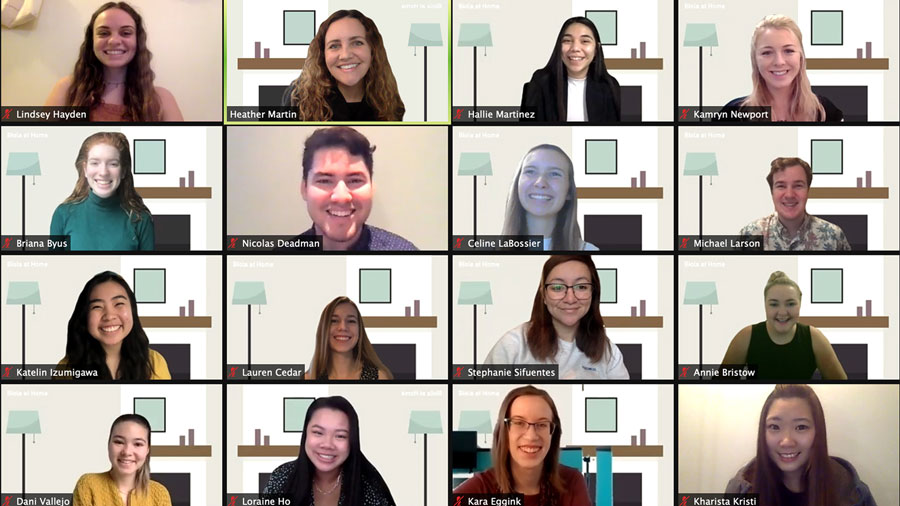 Peer Internship Ambassadors
Peer Internship Ambassadors are the frontline staff and heartbeat of the Career Center. These trained student leaders coach fellow students in resume building, Linkedin creation, networking strategies, and internship searching.
Looking for leadership experience? Learn how you can become a Peer Internship Ambassador.
Fall 2020 Sponsors
Thank you for the support of our annual sponsors: Advent Group Ministries, Alliance for Transatlantic Theological Training, B4 Church (Residency Program), Base Sports Ministry, BlueSky Global Ministries, Christar, Communitas International, East-West Ministries International, Fresenius Medical Care North America, Frontiers, GrowthPlug, Inc., Harvest Home, LaughMD, Liferay, Inc., Maggie's Place, OneHope, Operation Mobilization, Ronald Blue Trust, Serge, TeachBeyond, UNIDOS South OC Inc., World Team and YouthWorks.