Huddles & Clubs
Now is the time to invest in community. Join a Huddle!
In a season in which we need each other more than ever, Huddles are intentionally set up to help you find community with other Biola students of a shared identity or interest that matters to you. Join with friends or by yourself, or reconnect with old friends or get to know new ones. Some Huddles meet weekly and some gather a few times a semester. You can join one Huddle or try a couple out. It's never too late to join!
Additionally, all our student clubs will still be meeting remotely throughout the semester. Check out clubs dedicated to academics, multicultural engagement, hobbies and more.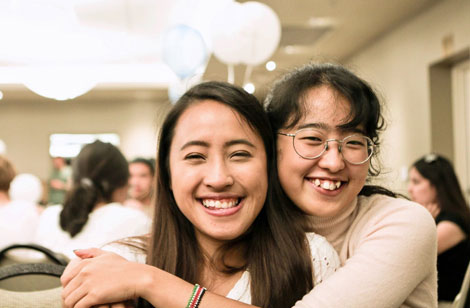 How do I choose a Huddle?
Explore your options below, or complete the Find My Huddle Form for curated recommendations. Also check out Huddles on the Biola App for more information and to chat with group leaders!
I've chosen my Huddle - How do I join?
Instructions for joining can be found in the description of each Huddle:
You can sign up or join a Huddle (including clubs) at any time! Contact biola.huddles@biola.edu if you have questions.

*All Huddles will meet remotely via Zoom in Spring 2021.