As I reflect on my first semester at Biola University, I want to celebrate by sharing the most life-changing experience I've had at Biola thus far –– MY FIRST SHORT FILM!
During my first semester as a Cinema and Media Arts major, I was required to take Visual Aesthetics, which teaches students how to frame an image and how to do it well to tell a story effectively. The class is taught by Professor Dean Yamada who encourages and requires students to create a short, three-minute film at the end of the semester for the final project.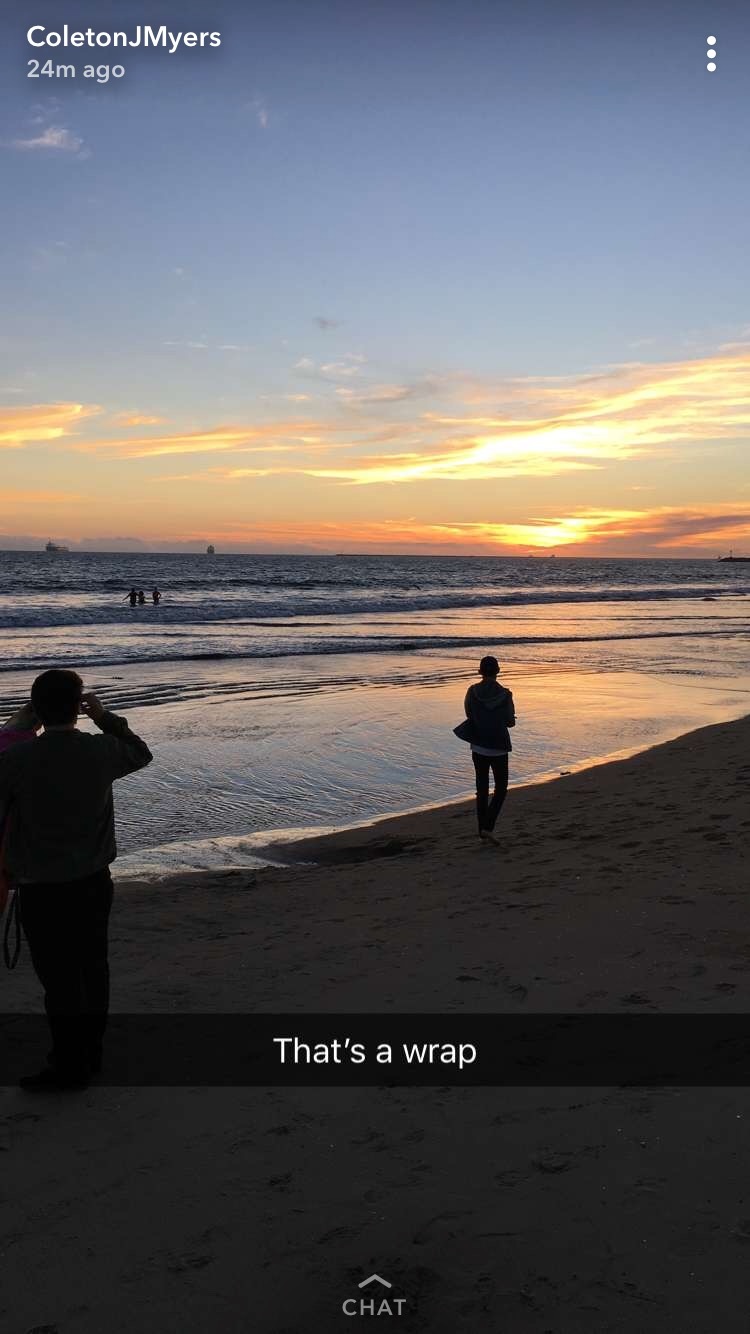 The end of our third day filming!
Our crew was made up of four Visual Aesthetics students, including myself. Altogether, we all contributed to the story and made something very near and dear to our hearts. Chris was the Director of Photography and Editor. Ellie was the Script Supervisor and Visual Effects Artist. Coleton was the Sound Design and Score Composer. Meanwhile, I was the Director and Producer.
Overall, the whole experience was a blast! As freshmen in the film program, we had a lot to learn. It's an interesting experience learning how to make a film. This was the first time most of us had ever made a film, so we were bound to face difficulties and obstacles. Nevertheless, we pushed through and were able to create an amazing first short film.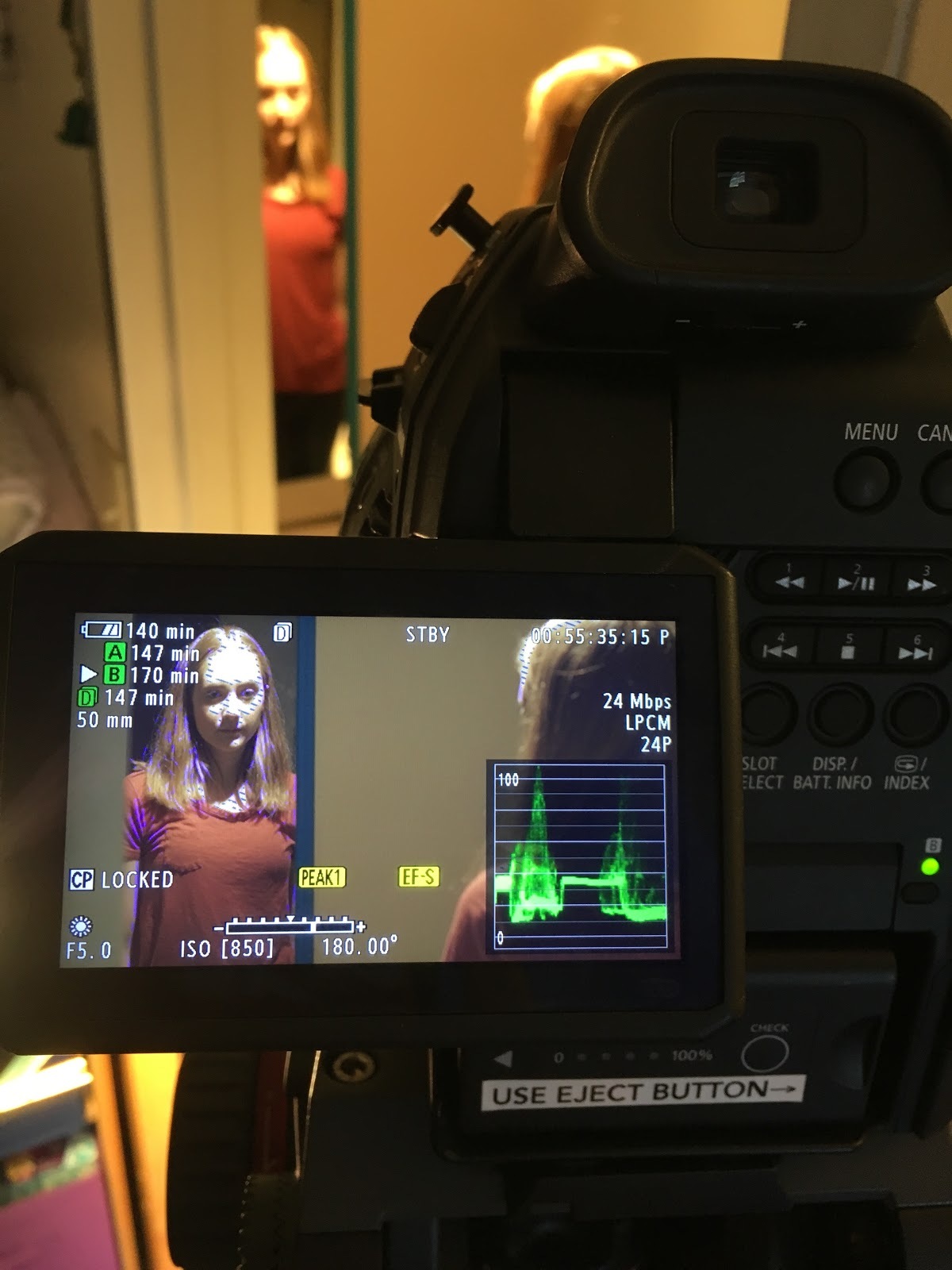 Day 4 bathroom scene
So what was the name of our film, you ask? It was called "Lethe," which means forgetfulness in Italian. We arrived at the title of our film during a discussion in the Torrey Honors Institute. We had been reading Dante's Purgatory, and we came across a portion of the story where Dante goes through a river called Lethe and forgets the guilt of all his sins. My group and I thought the ideas of cleansing and redemption would make for a fantastic film.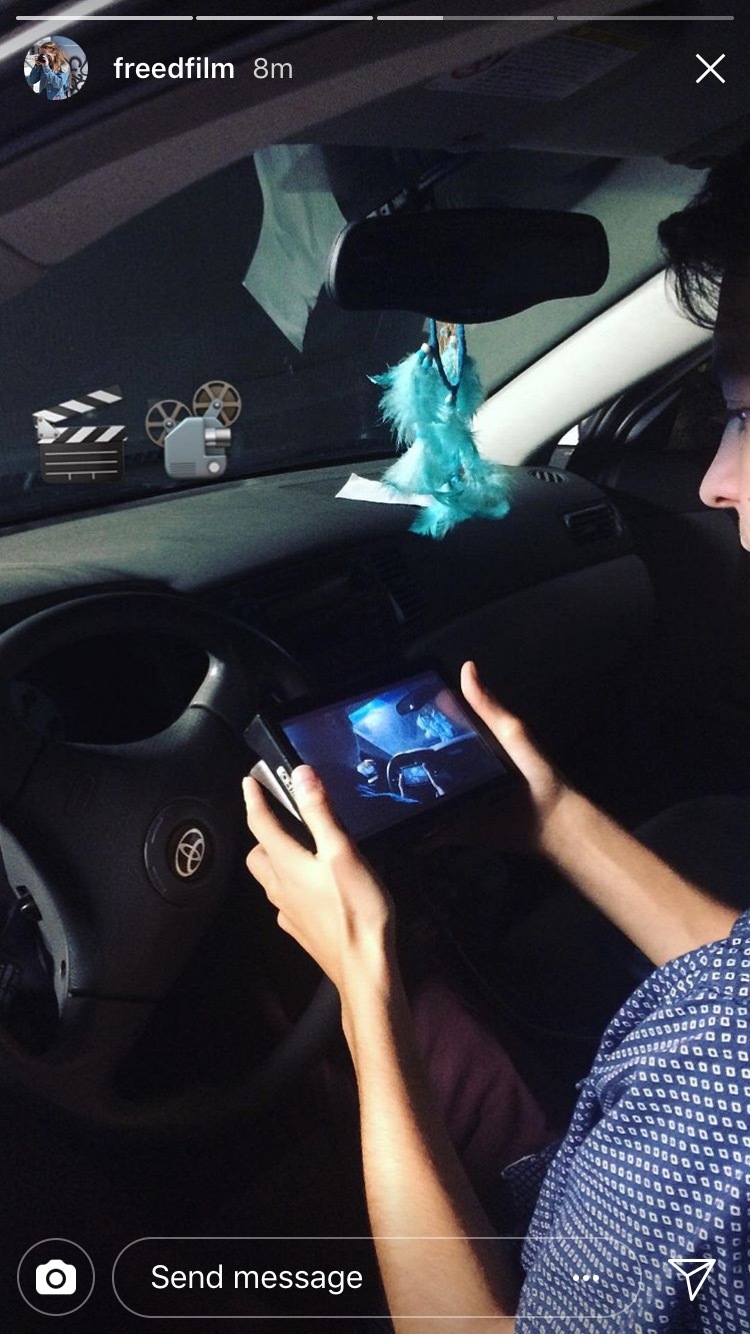 Day 2 in the car
In pre-production and production of this film, I learned how unique Biola's film community is. This film brought up instances in my life that weren't so pretty, and it was tough to dig deep into those stories and feelings in order to help my actors reach their best performances. It was truly one of the biggest challenges I've faced in my life. In order to reach those emotions, my actors and I would talk about our lives and experiences with pain.
I was in awe with the amount of support I received from my crew – my best friends. There was SO MUCH prayer on set – it was astounding. Even friends who weren't officially a part of our crew constantly offered to help us with our film. Everyone in our Visual Aesthetics class was helping each other's teams on sets. The more I talked to upperclassmen film majors, the more I realized that the entire Biola film community is such a collaborative experience.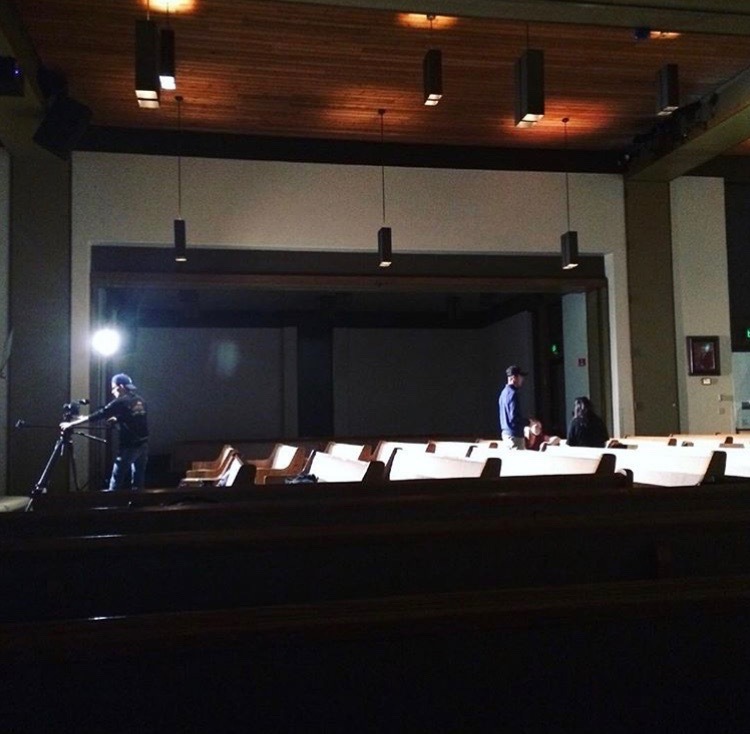 Day 5 in Calvary Chapel
Biola has offered me a safe community to share my story and my life, and that is something I will forever be grateful for. When I was having a tough time adjusting to college life and questioning my place at Biola, my Torrey cohort, Ambassador family, Torrey mentor, film crew, roommate, and dorm family all supported me and offered tons of prayer. I have never experienced God's grace so heavily in my entire life. Biola has given me a community of people that I truly feel safe living life alongside.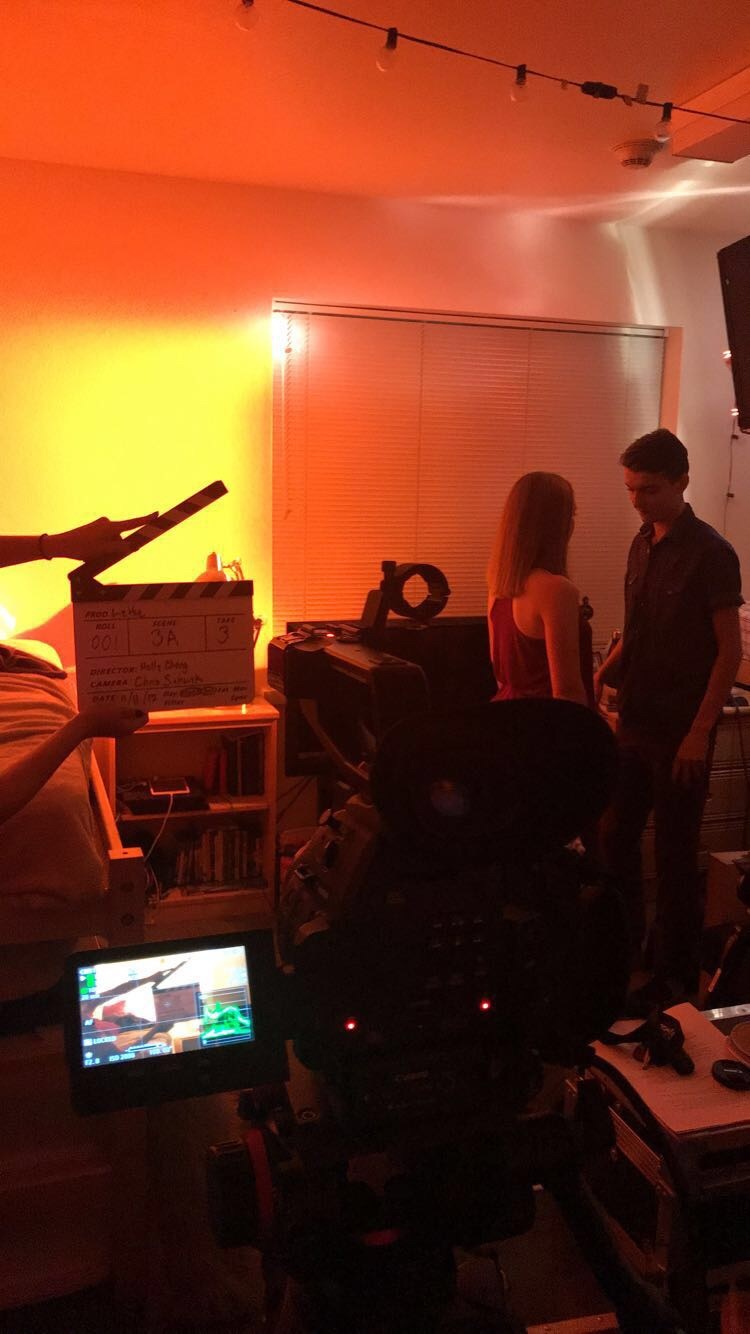 Day 2 with cool yellow light!
So yeah, I officially wrapped up my first short film, and I directed it too. Now, that's something I never thought would have been possible during my freshman year of college, but I guess God has a pretty cool plan laid out. If you are looking into the Cinema and Media Arts program at Biola, I truly encourage you to visit campus, check out our facilities, and connect with a student or faculty member. The Production Center is amazing and offers students so many resources to create. Biola's film community is one that works together to foster each other's projects. If there's anything I learned from this experience, it's that the process of creating something is what brings joy.
-Holly Changsta