Greetings, blogdience!
In honor of kicking off the semester, I felt compelled to give you a glimpse of one of the most significant locations on Biola's campus –– the Library (or "the lib," as many like to call it). So without further adieu, here is a semi-comprehensive explanation of how the Library functions in its various locations and utilities.
The Library is made up of three levels: A main level, an upper level, and a lower level/basement. Throughout the library there are single desks, group tables, study rooms, couches, chairs, computers, and labs where students can do homework. There is also a coffee shop called Heritage Caf built into the side of the library near the front entrance. The Biola Library is the most common place for students to do homework, and I will explain in more detail the different parts of the library and how students interact in them.
Main Level
Concentration Potential: 65% – 75%
Overall, the main level of the library is a moderately good place to do homework. It's best locations for productivity are in the Reading Room (more on that to come) and in the back end where there are long tables. It's good for when you want to be semi-productive but want a little bit of distracting noise (such as printers, the help desk, etc.) to keep you sane. The main level has the Writing Center, which is a place to get help with essays and other writing assignments, and also a tech commons center for printing, scanning, and all your technical needs!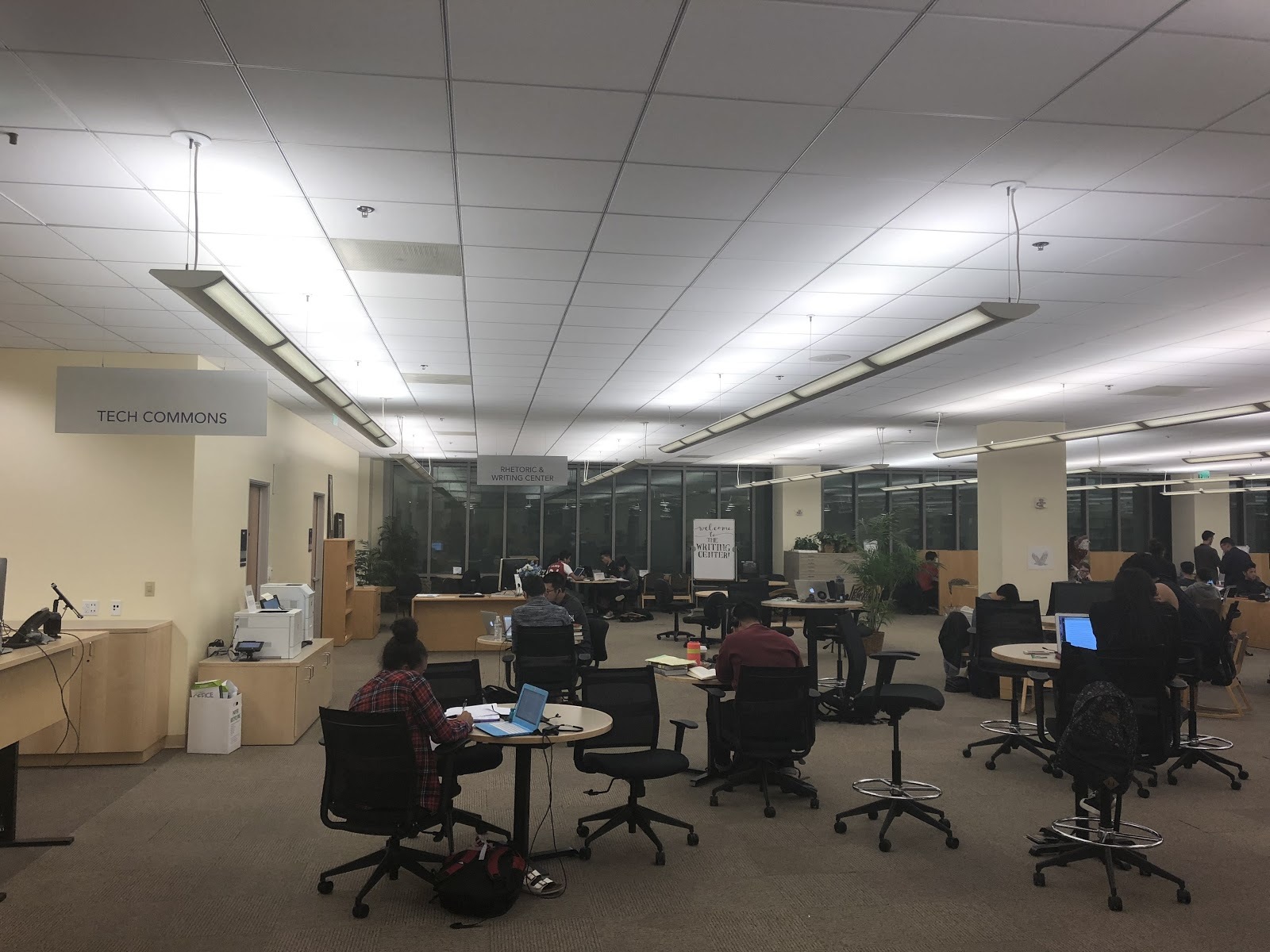 Upper Level
Concentration Potential: < 50%
The majority of the upper level of the library is best known as the place to go if you: a) have homework that is due only relatively soon, and b) don't necessarily need (or want) to get your homework done very quickly. It is typically the loudest level of the Library. Although it's not the best area for productivity, it's a good place to enjoy company while doing some homework.
Also, there is a balcony on the upper level of the library, but more on that later.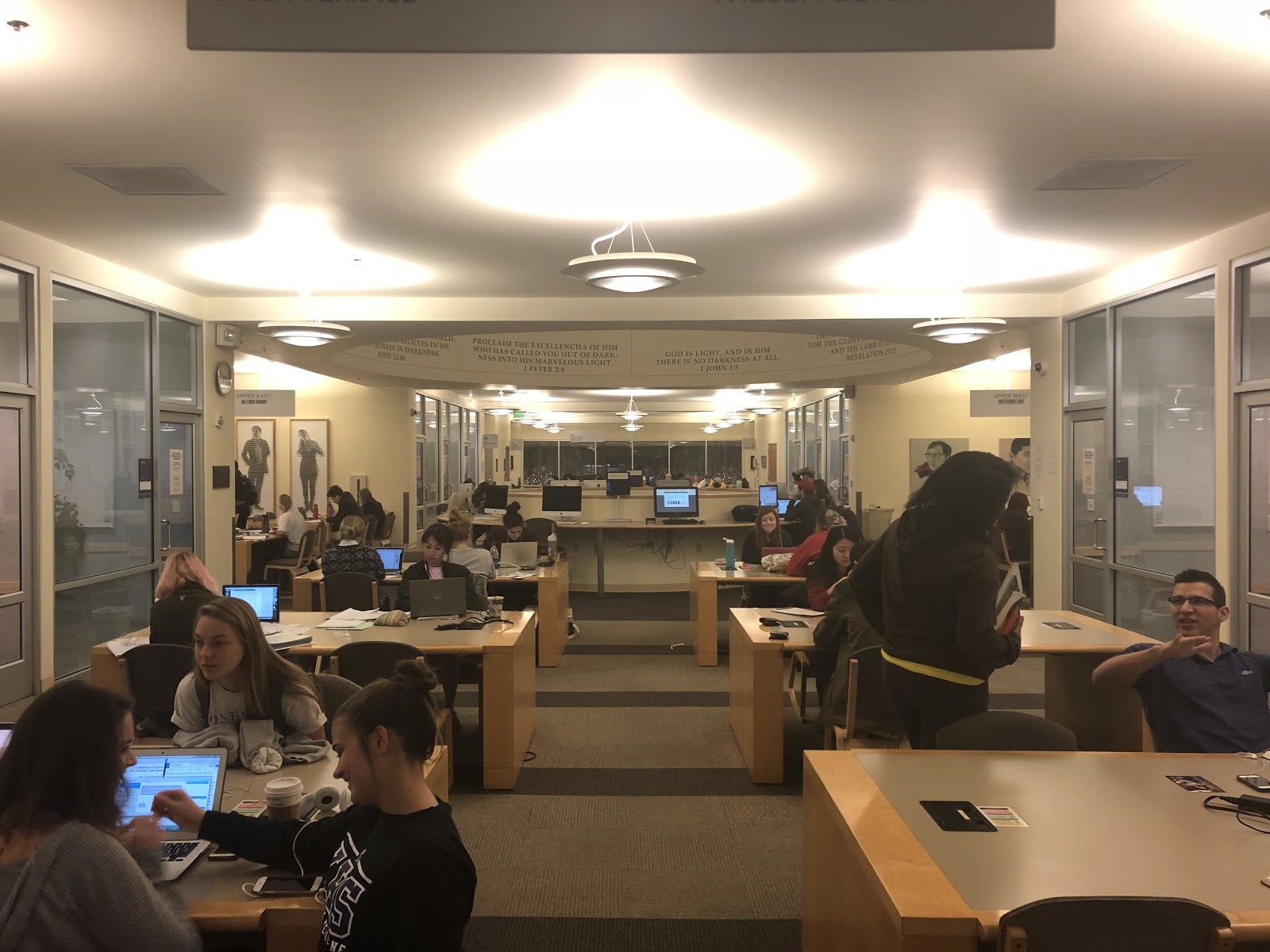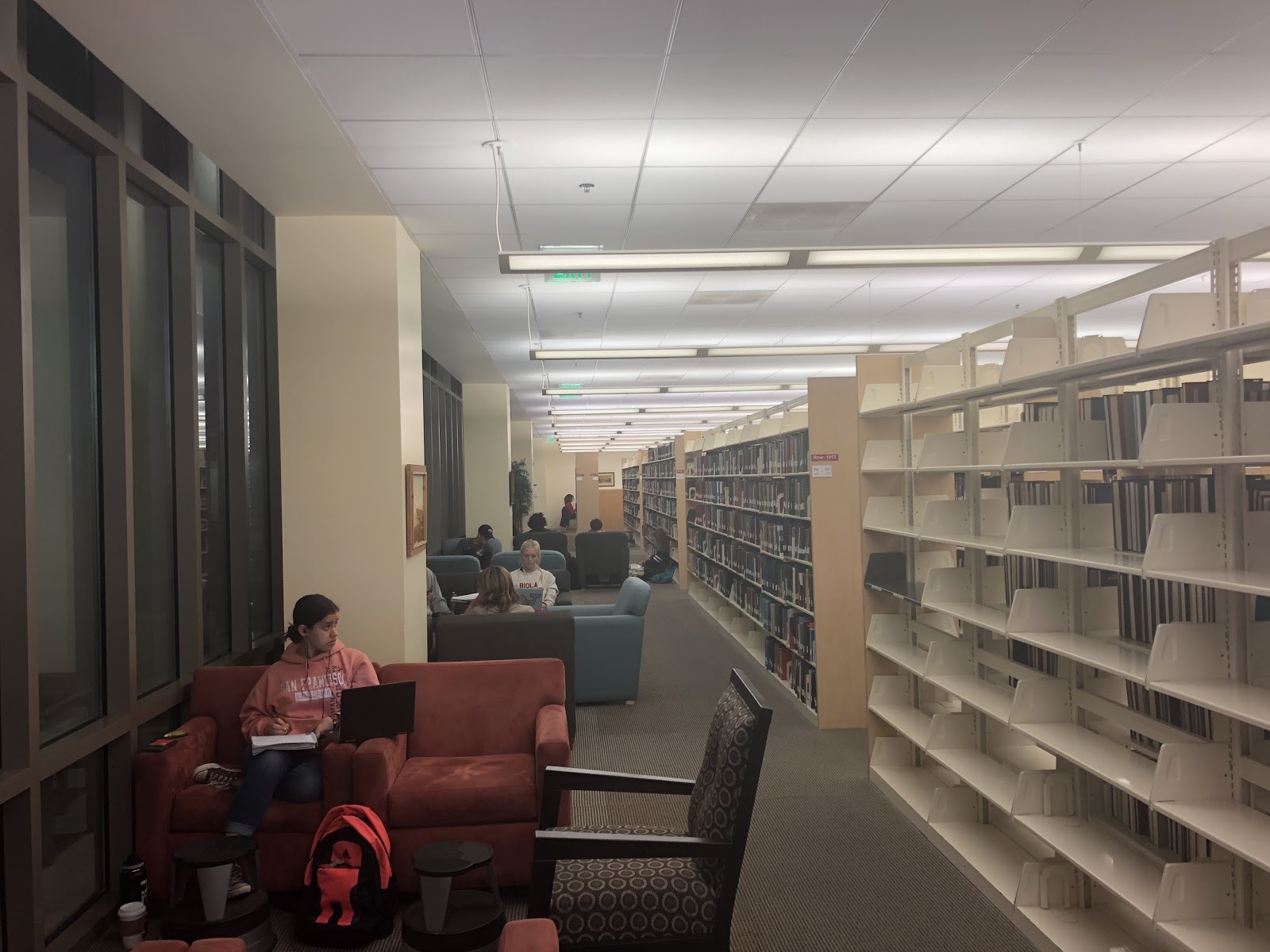 Lower Level
Concentration Potential: 70% – 85%
The lower level of the lib is the most productive floor. During the semester, it usually has the fewest number of students doing homework, therefore making it very quiet and secluded from noise and distraction.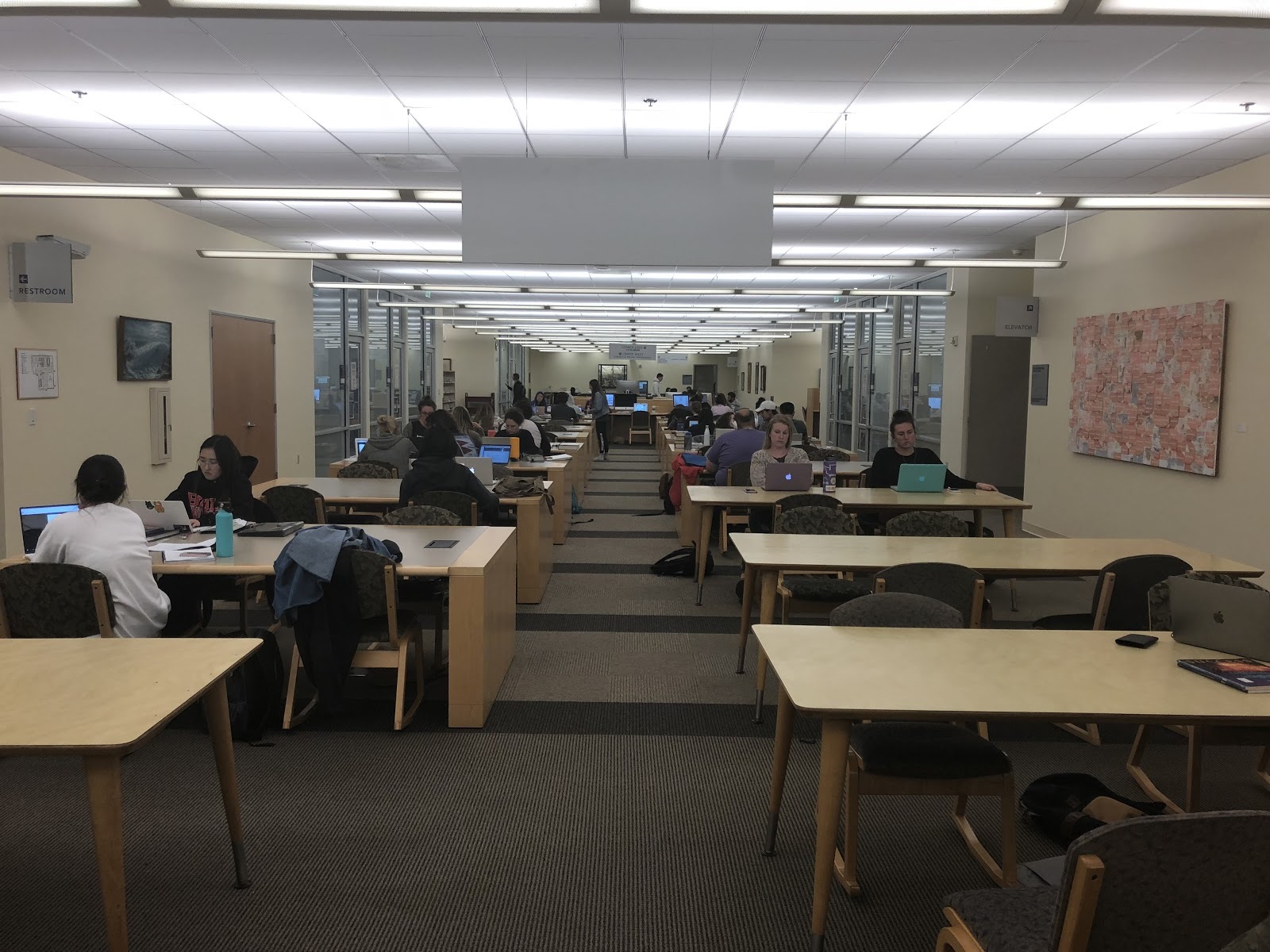 Reading Room
Concentration Potential: 80% – 90%
The Reading Room is easily the most productive space in the library. The main reason for this is because the Biola Library implements a rule that there is no talking, typing, or other noise allowed. It's ideal for students who really need to be productive or have a hard time working around noise. It's also very cozy and has nice chairs, couches, and stools.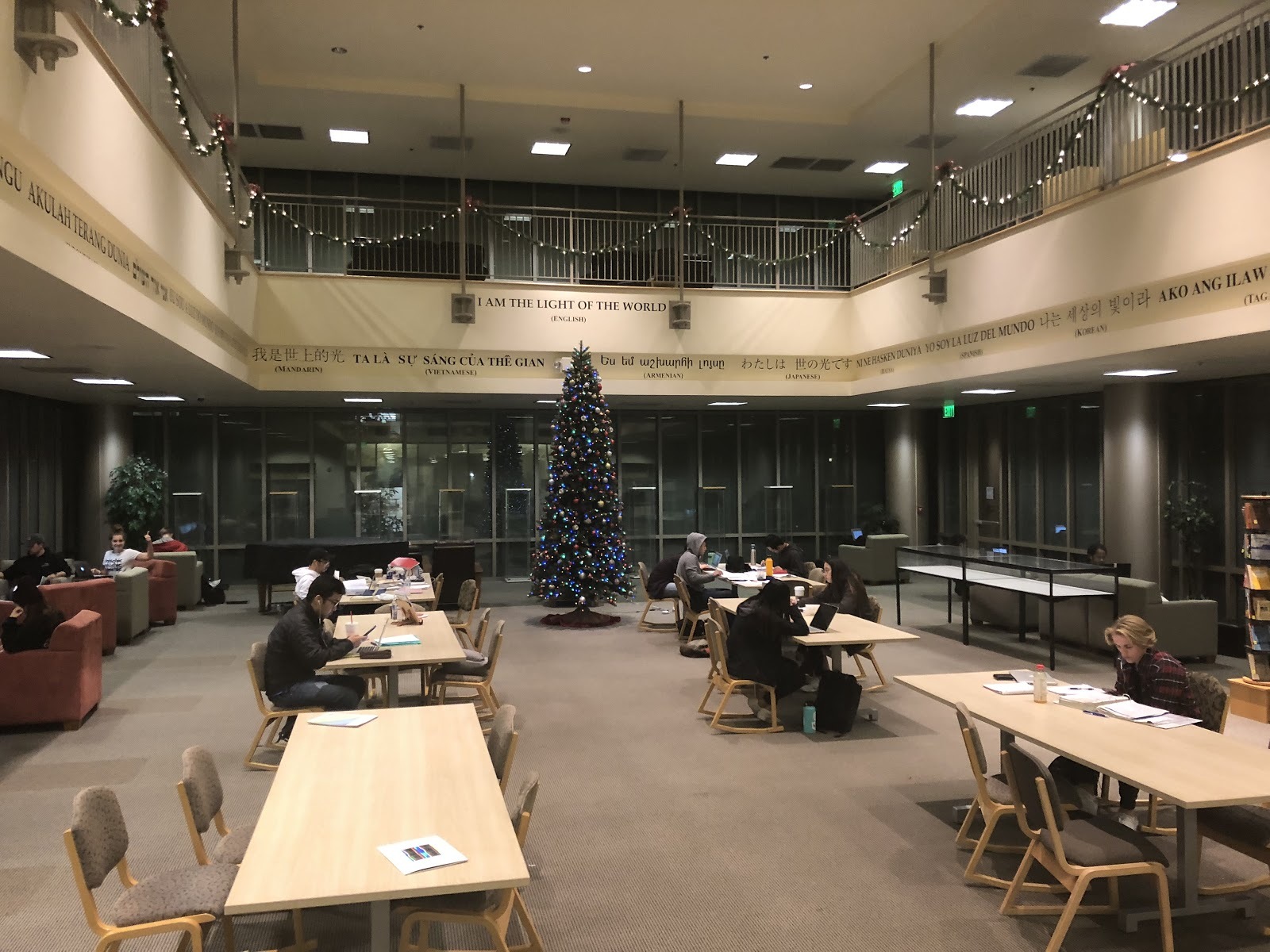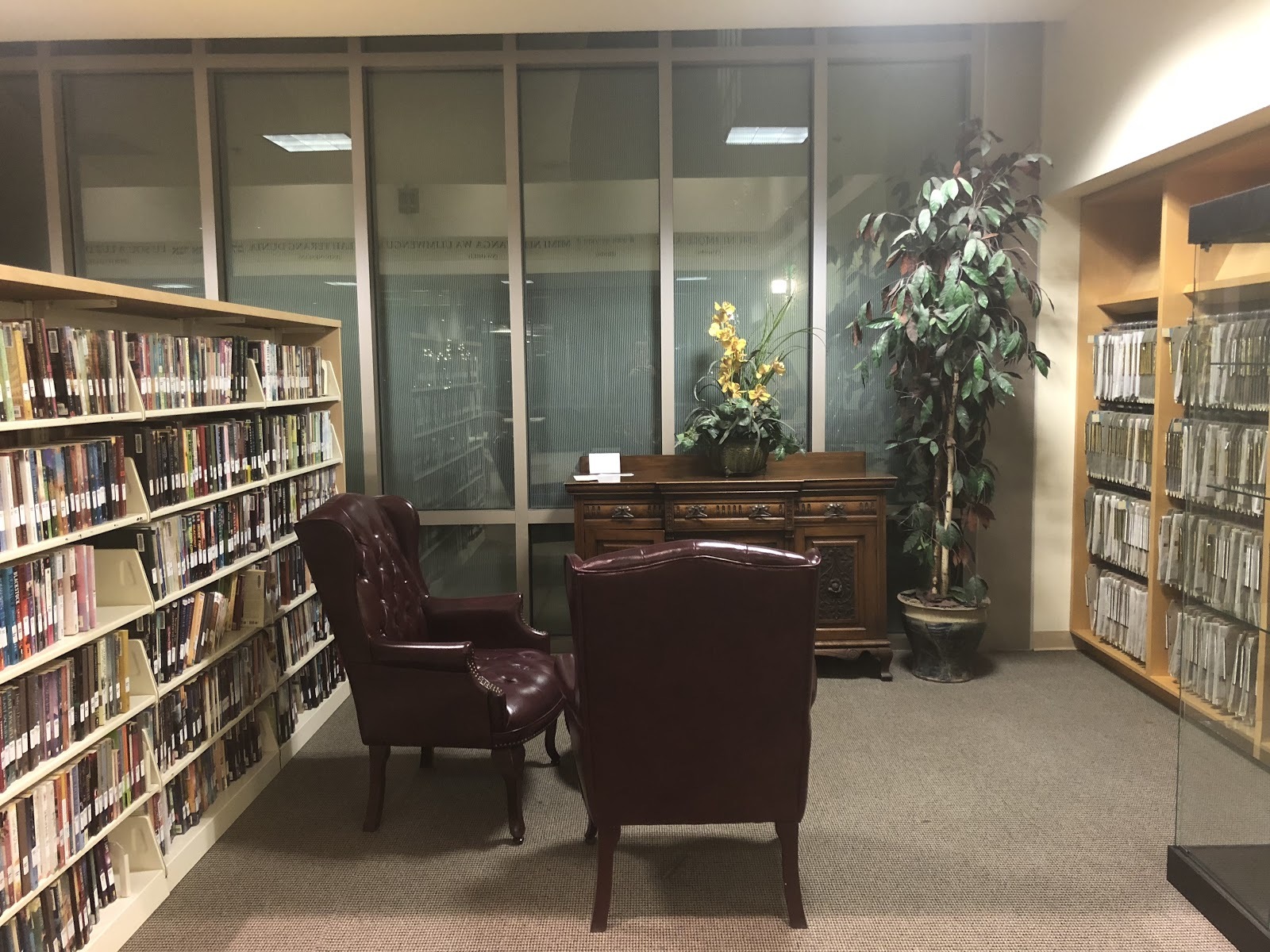 Single Desk
Concentration Potential: > 90%
For those who (like myself) occasionally find themselves unable to concentrate in a group of people, the library has plenty of single desks that are perfect for focusing. These desks are big and convenient for any type of homework or other study-related activity. They come equipped with outlets, ethernet ports, and even an overhead light-thingy so you can post-up for hours at a time!
Study Room
Concentration Potential: Varies greatly; 20% – 80%
Study rooms are another great opportunity to be productive, but their functionality depends greatly on a few factors. First of all, when studying with a group, it can be difficult to stay on track and focused, especially because the rooms cancel a good amount of the noise from the surrounding area. Students in a study room may need to bring headphones or set ground rules in order to get everyone to focus. Second, since many of them are on the upper level, the potential to see someone you know through the window is fairly high, so it may be best to either find a single desk or head to the lower level and find a study room there.
Also, study rooms are usually reserved online (but on a good day, you can usually find one open).
Balcony
Concentration Potential: great views

The balcony of the library is great for several reasons. It has beautiful views of lower campus, it's atmosphere is relaxing and refreshing, and it's actually very quiet and therefore a good place for productivity.

Having the variety of locations, each with their own level of productivity, balances all the fun and excitement at Biola with an opportunity to take studies seriously and actually get some work done.
Biola's commitment to its academic environment as well as their commitment to a thriving and exciting student experience is why so many students love and continue to attend Biola. I hope that you will find your own favorite study spot in our library soon. COME TO BIOLA.
Sincerely,
Blogger Blakey