The New Year often initiates a time of reflection, as we look back the previous year, and seek to make the next year even better. We look at how we've grown, different events that happened, and the overall highs and lows that the year brought.
Now, I don't know about you, but I have found that I tend to get stuck dwelling on some of the negative aspects of the year. It shifts my view of the year as a whole into something sour, and I am left trying to figure out how I am going to make this next year not as bad.
I know that this is a terrible mindset to get stuck in, but it's just so easy to fall into this trap! In doing this, I look at the past year with regret, when in reality, it was a pretty great year. The negative aspects are just easier to cling onto.
So, I decided to change this. A few years ago, I had an idea. I wanted a way to be able to keep track of all of the good things that happened throughout the past year, so that way I would have a reminder of everything wonderful that happened at the end. I found a big mason jar and some chalk paint and deemed this my "Good Things" jar. Throughout the year, every time something good happened, I would write it down on a piece of paper. That way at the end of the year I could open it and reread everything that happened over the course of the year. I would write down even the smallest of things, because those impacted my day tremendously at the time.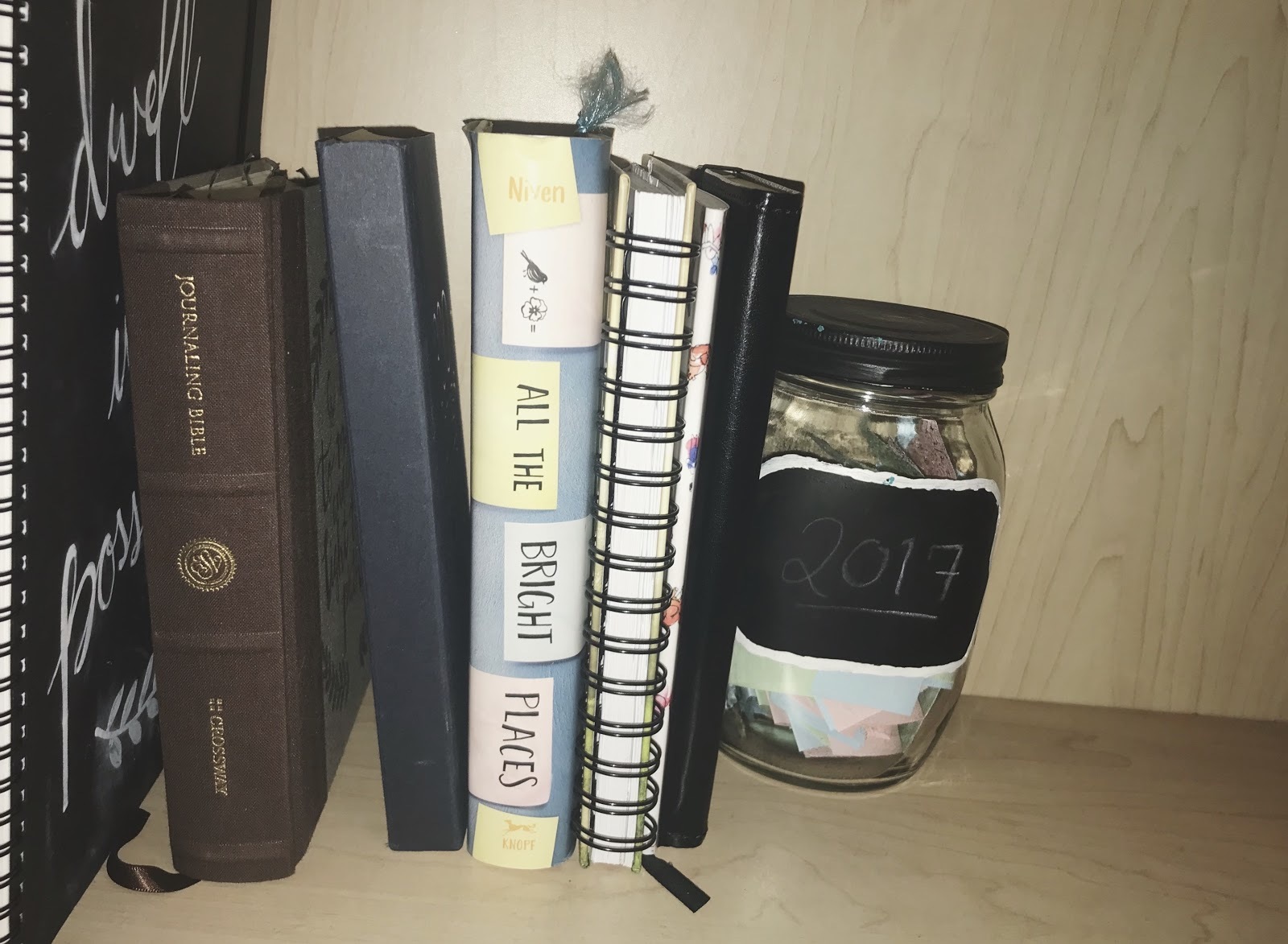 Reading these has easily become one of my favorite things to do at the end of December every year. I LOVE getting to look back and reminisce at what a wonderful year I had. There are so many things that happened that I forgot about, and reliving them is absolutely wonderful. Doing this allows me to end the year on a high note, with nothing but great memories to dwell on.
My mentality for the new year has completely shifted. I now look at this year with hope. I know that it is going to be even better than the previous year, as I will only continue to grow and make even more memories.
I would encourage you to find a way to reflect on good things that 2017 brought you –– whether that is finding a way to store memories like me, journaling, or even just scrolling through instagram and seeing the ways you documented the year online. I promise you, you will not regret it! Here's to 2018!
Until next time,
Macie