Hey you guys!
I hope all is going well in this spring season of your lives, and God is working wonders in all of your lives in this crazy season of college decisions. Today, I would love to share with you guys my story, as cliché as it may sound, but it's a special one I feel like you guys can relate to.
I'm only in my freshman year of college, (almost a sophomore! THAT WENT BY FAST) and I can clearly remember this time last year for me as a senior in high school. I had a solid group of friends and was just trying to finish off senior year, honestly. I was so ready to be done with high school, but I was also SUPER anxious for college, especially since I had no idea what college I was going to.
I must have applied for about eleven schools, if I remember correctly, which was an insane amount of schools to consider. As the time closed in, I felt a special calling to three schools in particular--one of them being Biola University. As a senior, I had already attended Biola at University Day, which happens every fall, and had fallen in love with the campus. Seriously, I was head over heels for the school, but I wanted to wait to really take time and listen to where God was calling me. With finances tight my senior year, Biola was quite a stretch, and to be honest, it overwhelmed me. The thought of any responsibility terrified me, and I wasn't sure how to handle the process of leaving home. For all of you in that boat, I've been there too. I feel for you guys.
However, it finally came down to the point where I heard back from every school, and Biola was still in my top choices. I remember my parents and I were sitting in our house, and my dad said, "well, Holly, if you're going to be in debt, might as well be in debt going to a school you actually want to go to." The words rang true. I trusted that God would provide and took a leap of faith.
An event called Admitted Student Day was rolling around the corner, and I had been reached out by a Student Ambassador to come to the event. I felt obliged, so my parents and I came to campus. At that point, I had been accepted in the Cinema and Media Arts program, so I got a tour of the production center. I had also gotten accepted in the Torrey Honors Institute, so it felt like everything was aligning for me at Biola.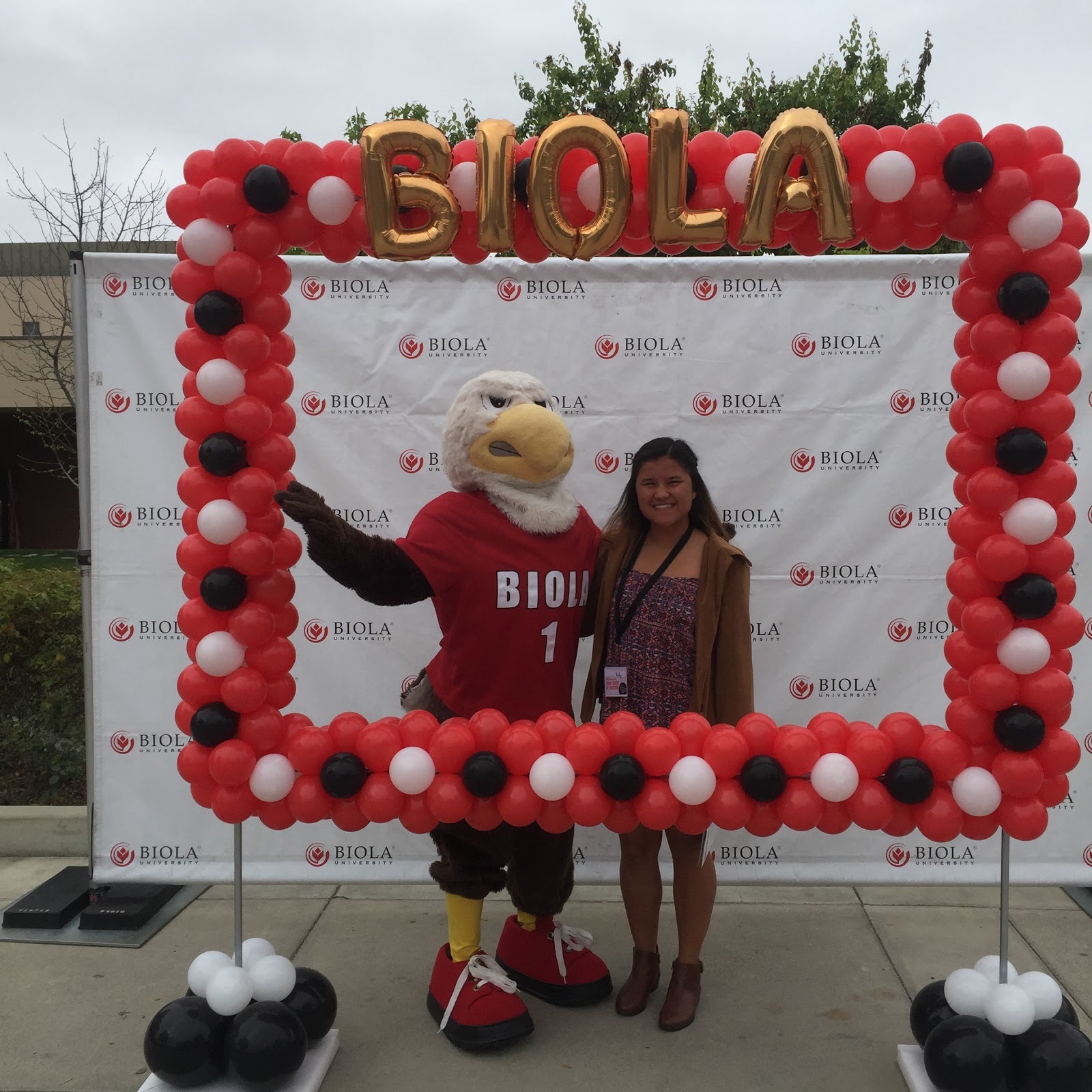 Me at Admitted Students Day!

My parents and I woke up early and headed to Biola University excited for the day. We got to tour some dorms and got a look at the campus. At some time during the day, we stopped at the Biola Campus Store, and I was able to get some Biola gear. A little after that, my parents and I headed into Metzger Hall and deposited my enrollment fee, thereby committing to Biola.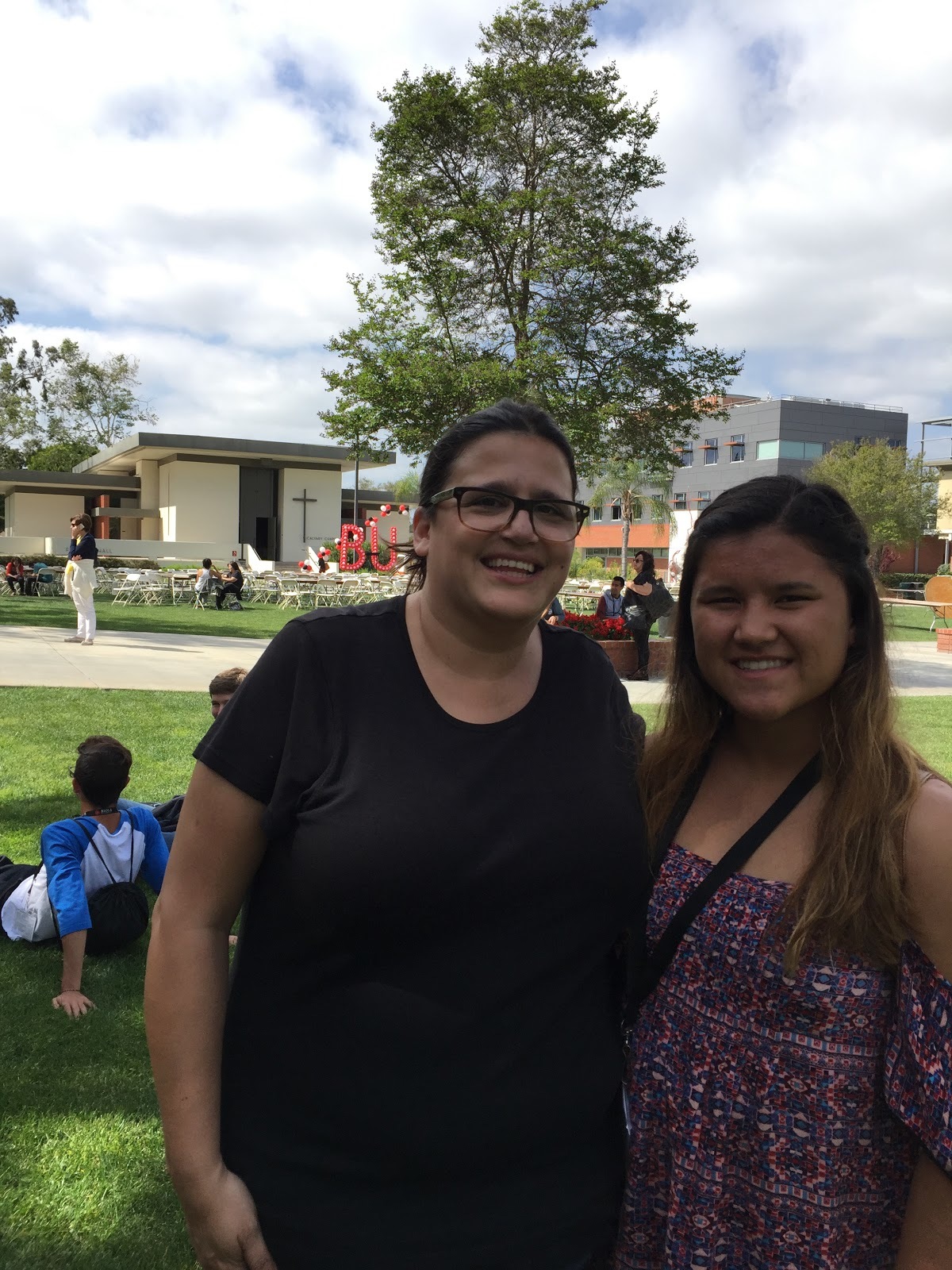 My mom and I on Metzger lawn!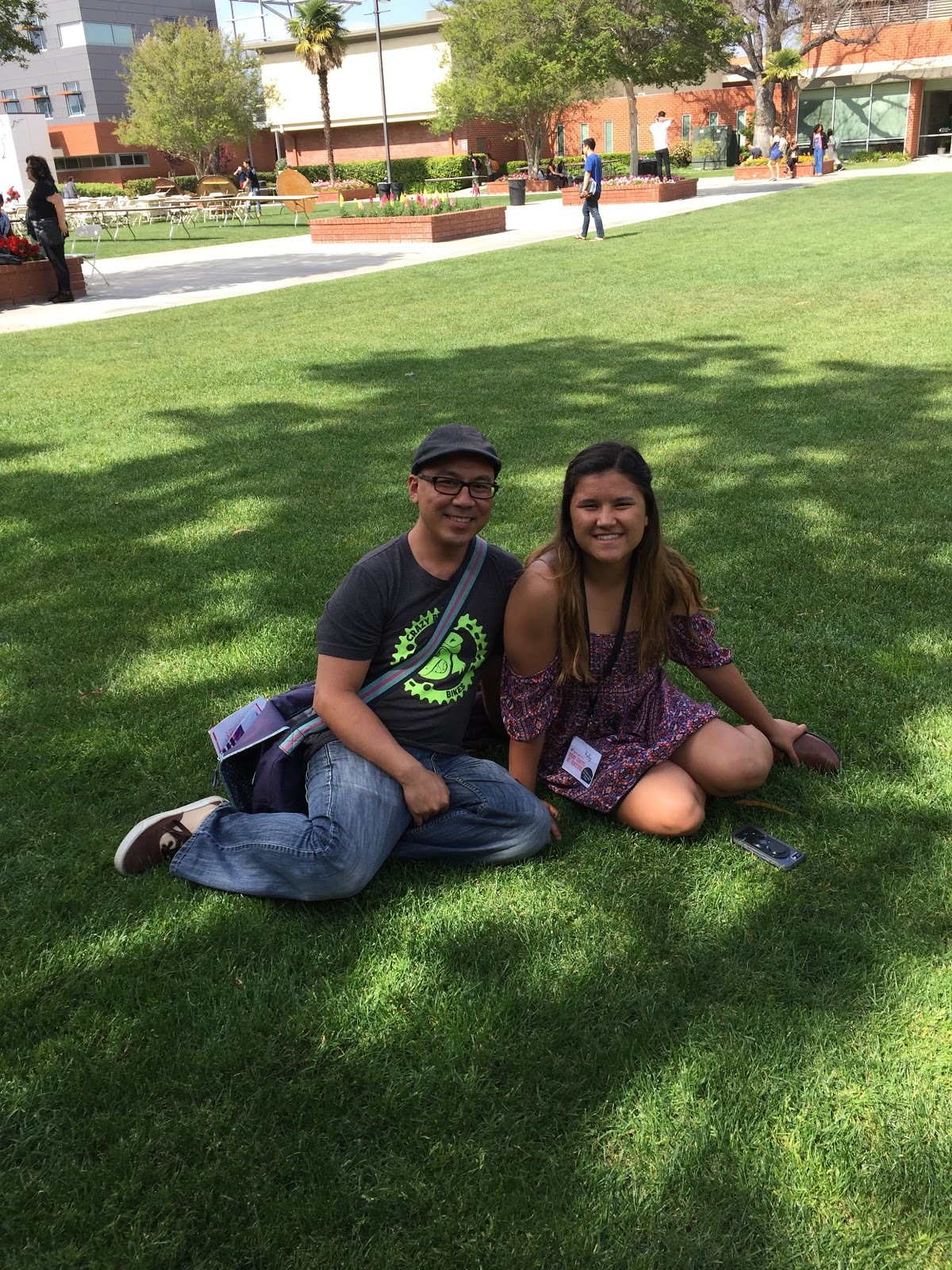 My dad and I on Metzger lawn!

I remember feeling ecstatic and completely stoked for the future. Let me tell you guys, it was a whirlwind. After I committed, I felt so much peace about God's plan in my life, and now that I'm reflecting on that time in my life, I can't help but thank God for EVERYTHING He has done for me and with me this past year.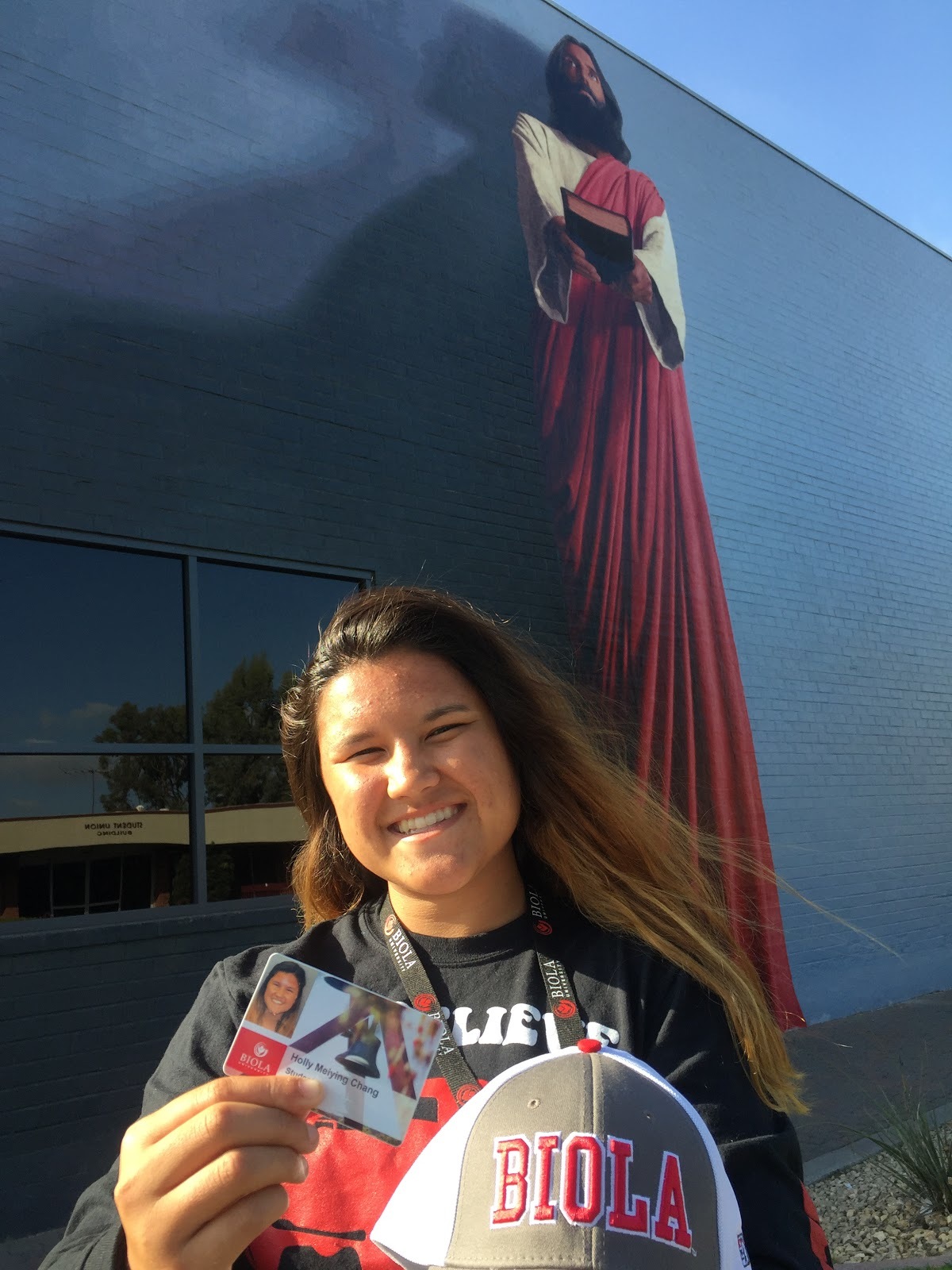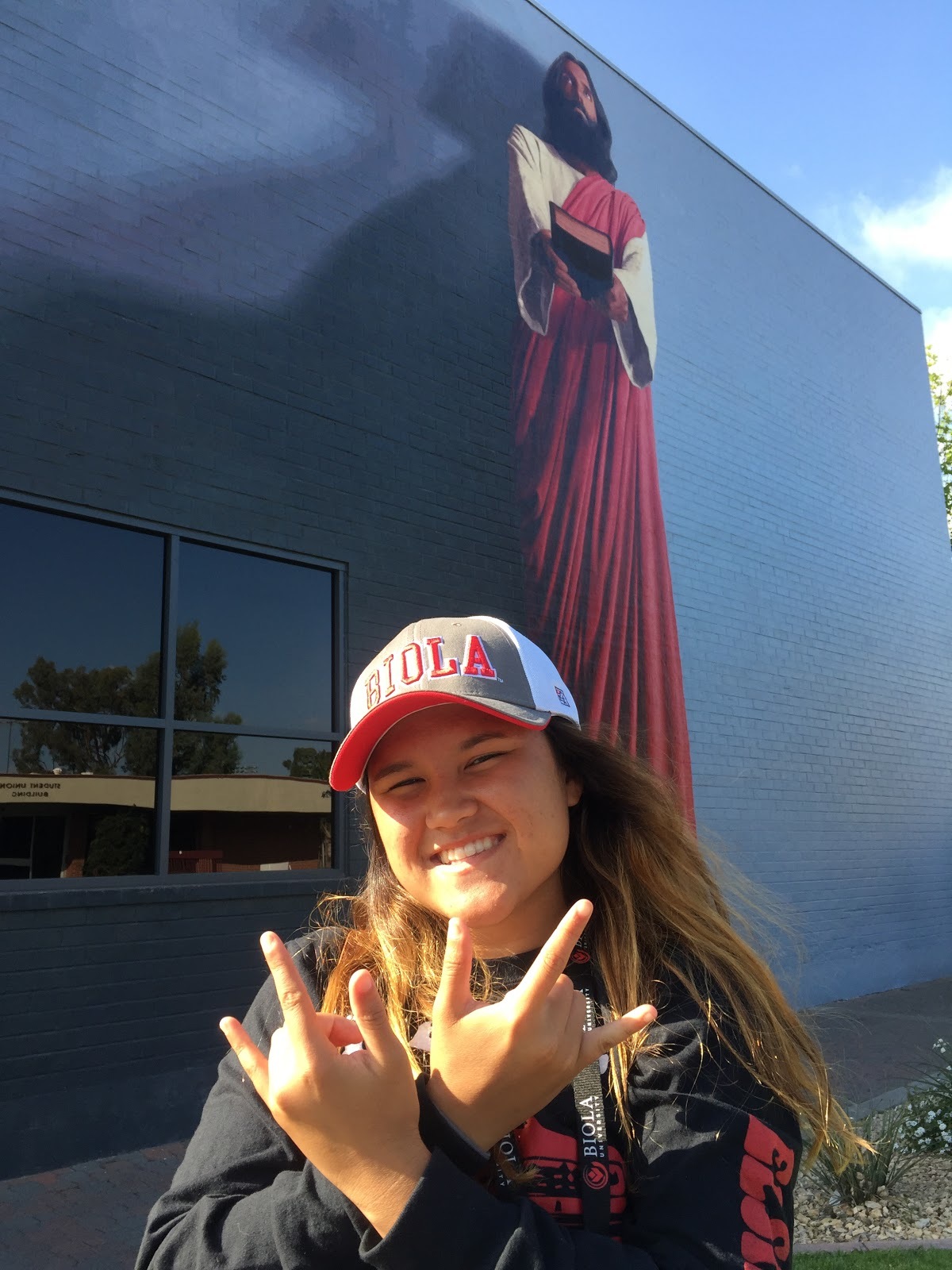 Me moments after committing to Biola University!
I applied for a ton of scholarships, and everything ended up working out. Now, I have experience making short films and have read amazing books in Torrey, as well as made amazing friends through Torrey. God has done so much guys.
And to think… I committed a year ago at Admitted Students Day! This event is awesome if you're still trying to decide if Biola is meant for you or if you want an excuse to be on the campus again and commit to Biola like me! Either way, I encourage you to come to campus and see what God has in store for you at Biola, whether that be at Admitted Students Day or for your college career.
Thanks so much guys, and I can't wait to talk to you all again!
Blogger Holly Changsta