Hey, Hello and Hi!
What in the world is a college student to do when classes stop for 6 weeks?
Lots.
Driving off of Biola's campus in the middle of December was bittersweet.
Bitter because it meant six weeks away from a place that I call home and from some of my favorite humans. And –– I'm going to be real here –– I was genuinely sad for some of my classes to end, because honestly, it's such a gift to be able to learn from some of the wisest theologians and scholars at such a Spirit-led university!
Sweet because it meant that it is time to rest, refresh and recharge with family and hometown friends! These six weeks are the most perfect time to sleep in without an alarm, make a ton of homemade meals, and catch up on all of those new Netflix shows (where are my Gilmore Girl fans at?). And, of course, it also means six weeks of being able to read whatever books my heart desires and sitting at my favorite coffee shops for lots and lots and lots of hours.
That being said, I thought it would be fun to bring you along to a few of my favorite shops that I've spent time at!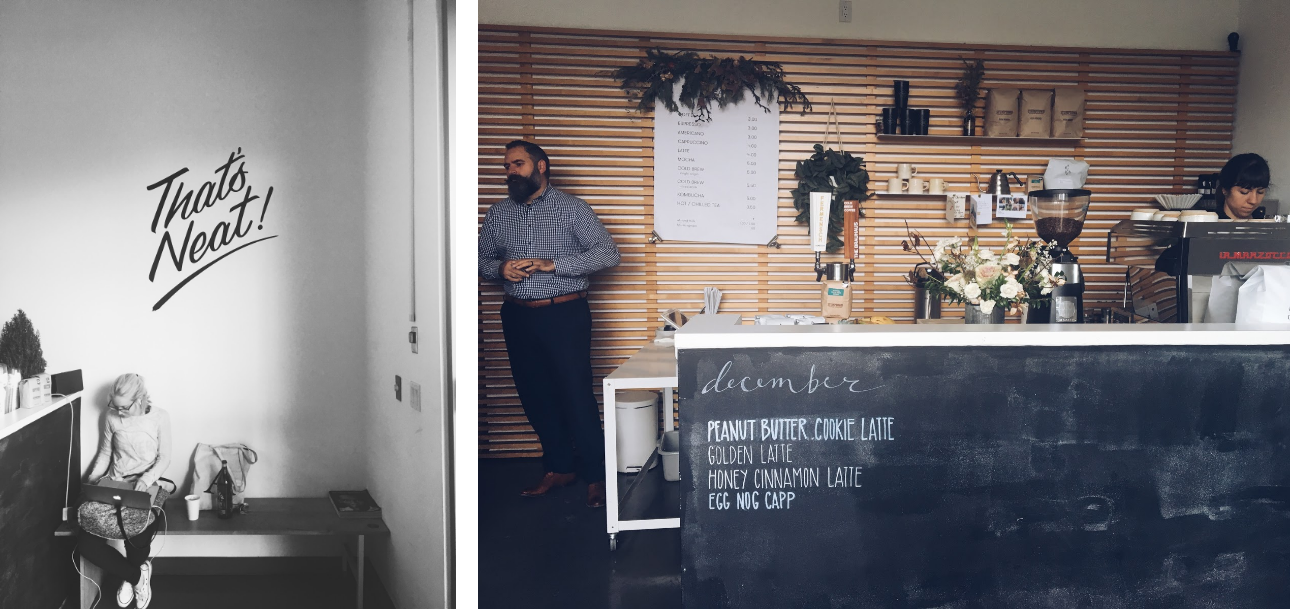 Stop 1: Neat Coffee
Location: 270 Baker St E #200, Costa Mesa, CA 92626
Distance from Biola: 25 minutes.
Specialties: Locally sourced products! The best almond milk lattes known to man. Housemade syrups and seasonal drinks.
Best for: One-on-one friend time.
Instagramhandle: @neat.coffee

Stop 2: Bear Coast Coffee
Location: 618 1/2 Avenida Victoria, San Clemente, CA 92672
Distance from Biola: 45 minutes
Specialties: Homemade almond milk. The best caramel latte!
Best for: Friend time! Also, the beach is literally right there. It's the perfect Saturday stop!
Instagram handle: @bearcoastcoffee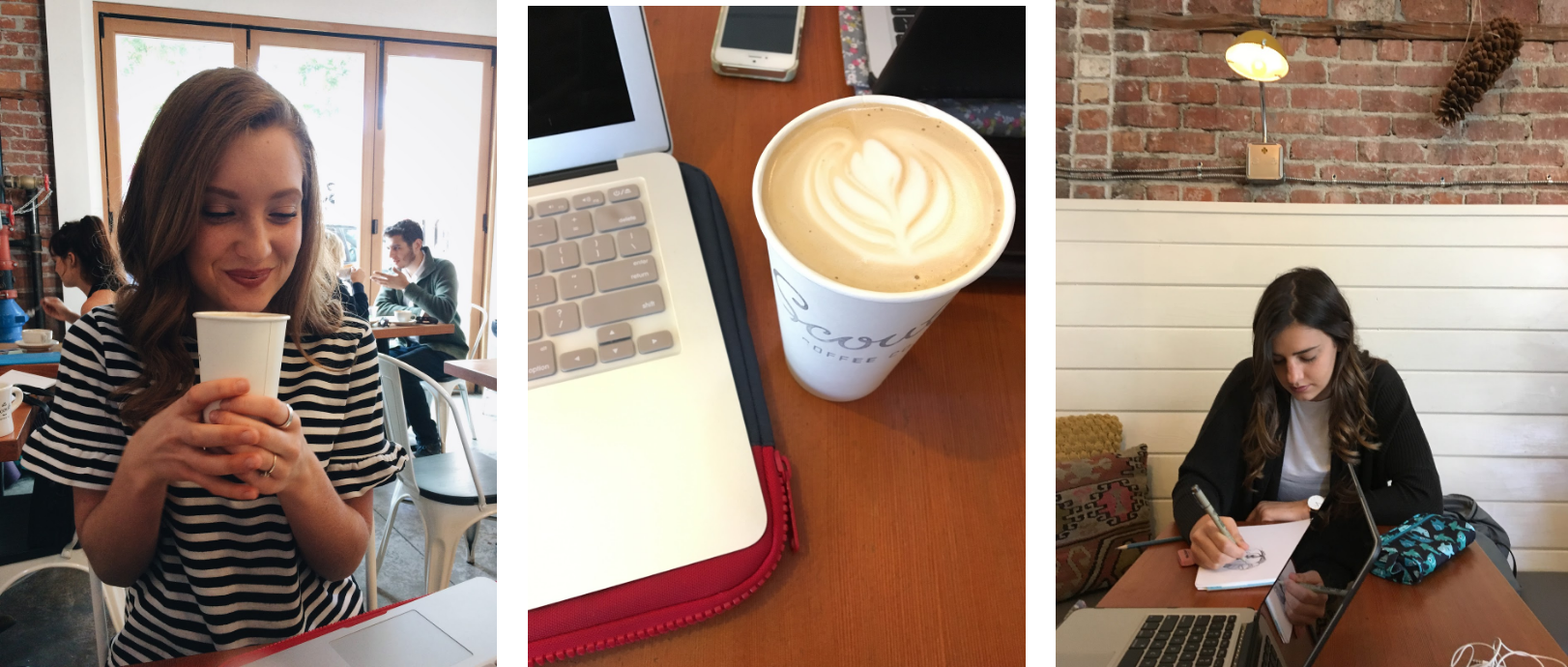 Stop 3: Scout Coffee
Location: 1130 Garden St, San Luis Obispo, CA 93401
Distance from Biola: 3 hours. (Yes, I'm serious.)
Specialties: Housemade almond milk. Specialty drinks to die for. Really fun, college atmosphere! The cutest little town.
Best for: Studying. It's such a fun little town to take a weekend trip to! Or even just a day trip!
Instagram handle: @scoutcoffee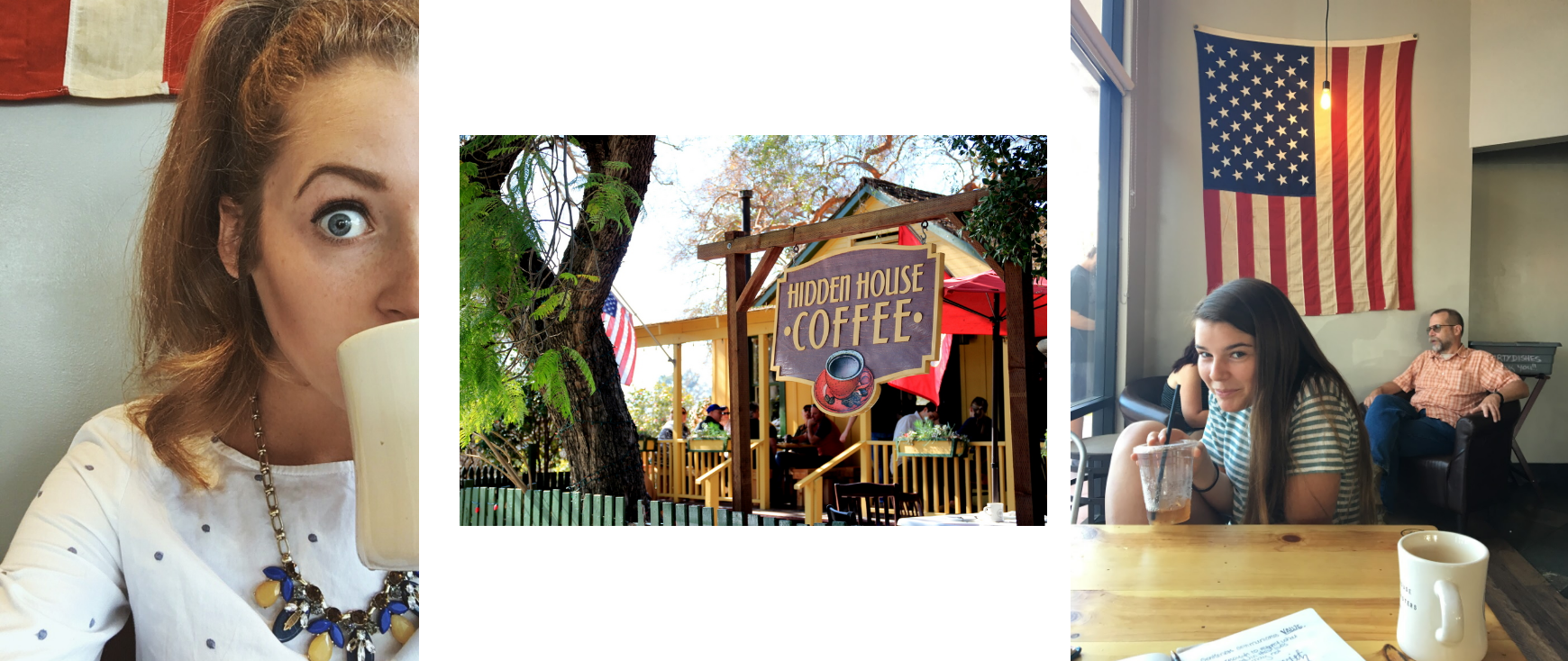 Stop 4: Hidden House Coffee (My best friend and I loooove hangin here!)
Location: 31791 Los Rios St, San Juan Capistrano, CA 92675
Distance from Biola: 50 minutes.
Specialties: Killin' it at the coffee roasting game. Really, really delicious pastries! Being the cutest little home place ever.
Best for: Studying AND hang time. (It's a very well loved shop by my hometown friends!)
Instagram Handle: @hiddenhousecoffee (Check it out for some really wonderful pictures of the actual house itself!)
This is just a very condensed list of places that I love to go to, but, here's the thing, I realize that you too probably feel best recharged doing other things and going other places!
And I want to hear allll about those things, so message me with what you like to do! If there are things you like to do at home and wonder if there is opportunity to continue to do those things down near Biola, I'd love to let you know, too!
Happy January, friends. Can't wait to hear from you!