With midterms passing and the fall season in full swing, I thought it would be a good time to reflect on my first-half of my first semester at Biola University. If I'm going to be honest, I cannot believe that this semester has gone by so fast. It felt like yesterday I was just moving in and making new friends.
In all seriousness, it's pretty amazing to look back at how far all of us at Biola have come this semester and in our lives. I feel like this calls for a reflection on some defining moments I have had so far, and I thought I would share them with you because special moments deserve to be shared.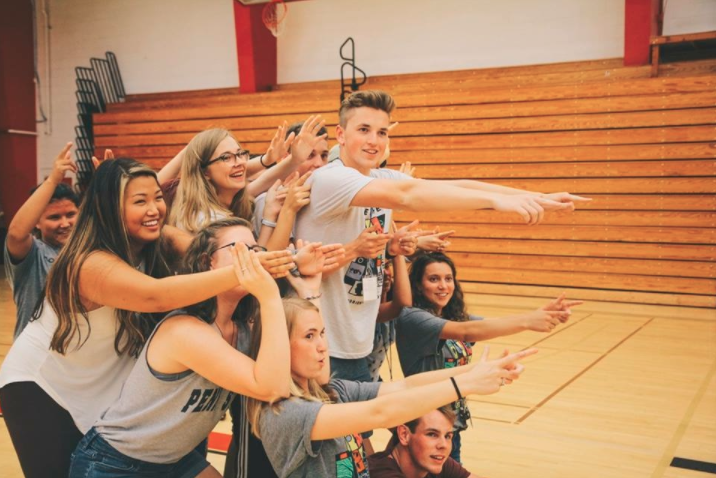 My Torrey cohort and me attempting to be a Transformer in a game during our Torrientation (Torrey Orientation).
Since I was accepted into the Torrey Honors Institute, I had the privilege of coming to Biola a week early to be a part of Torrientation, where I met my cohort and truly bonded with the whole freshman class. My cohort and I have come a long way this year, and it hasn't been all too easy. However, we have been pushing through the semester –– together. I am incredibly thankful for my cohort. I'll never forget the night we played our first group game and bonded. I remember standing in front of my friends and thinking to myself, "what a blessing I have been given."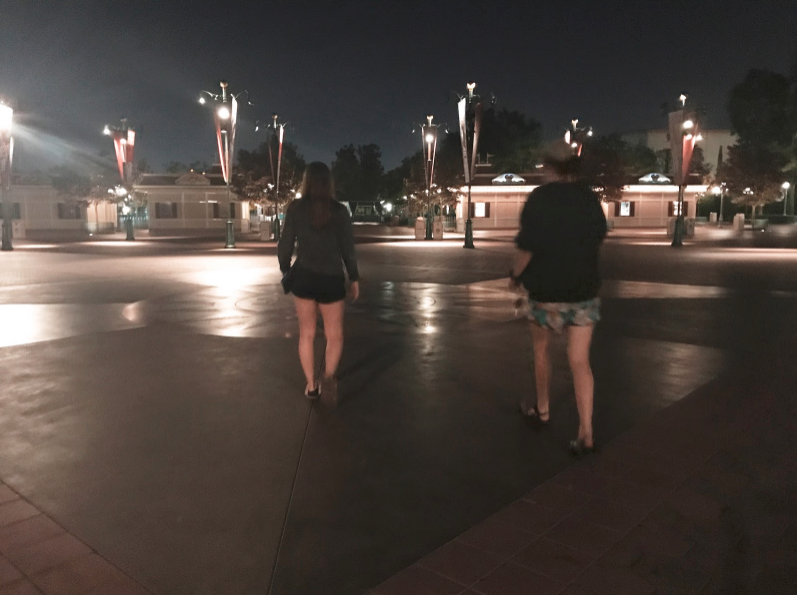 Roaming outside of the Disneyland Resort.
This night was a special night. It was the first of many spontaneous adventures that I've had (and will have) at college. My roommate and friend were sitting in my room, and I thought it would be a wonderful idea to leave for Downtown Disney at midnight. Now, keep in mind that I thought Disneyland stayed open until midnight every night of the week, but once we arrived there, I realized I was wrong. This didn't stop us though. We roamed around outside of the park, and it was completely empty. So… we danced and sang right outside Disneyland park. This was the moment I realized there's more to college than the education. There's the experiences and relationships you acquire along the way.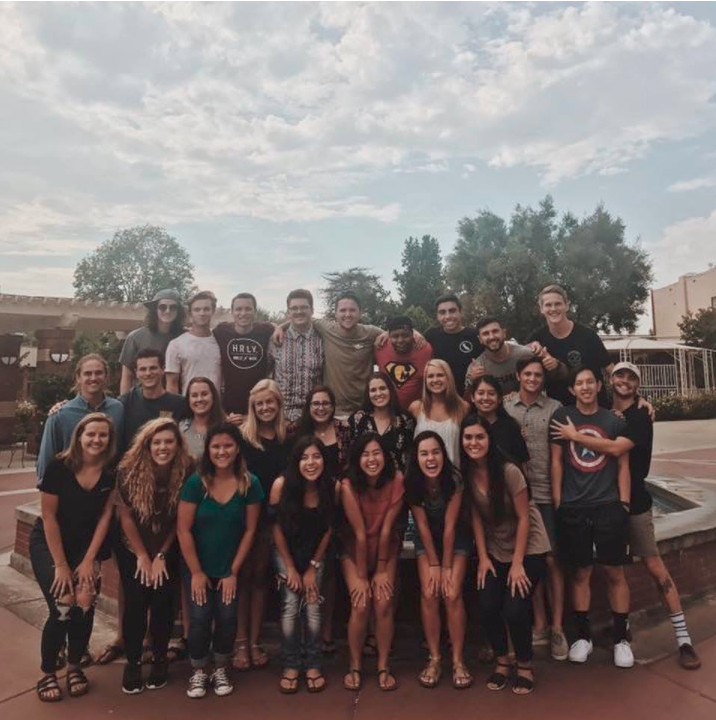 My AmbassaFam!
I can't forget the Ambassador team! We had our first training day in August, and I have made so many amazing friends since. That training day was so eye-opening for me, and I will never forget the excitement the whole Ambassador team had for this year. This moment is definitely one for the books.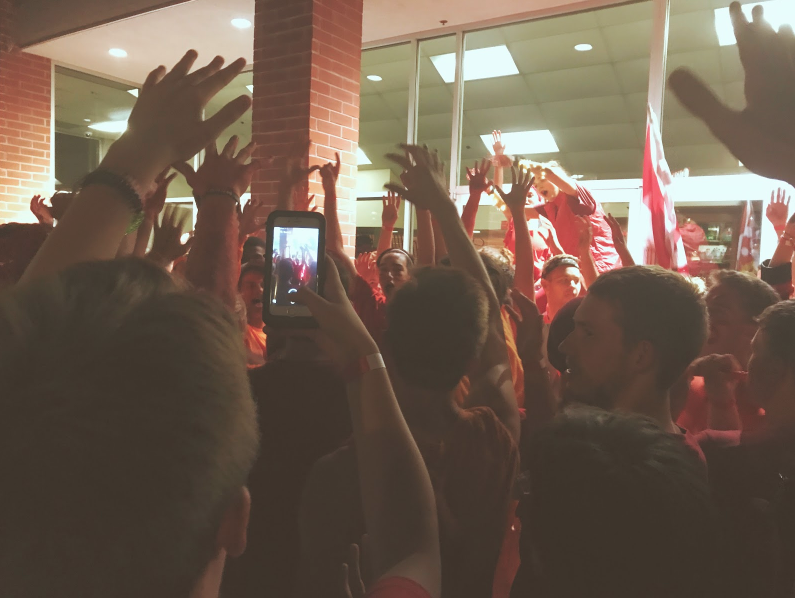 Stew-Hart (Stewart and Hart residence halls) chanting before we entered the gym to compete in the annual event, Nationball!
Nationball is one of the events every Biola student HAS to go to. It's a dorm-wide dodgeball tournament. I wasn't particularly feeling well that day, but I forced myself to go anyways because I knew how special it would be. If I hadn't forced myself to go, I would not have experienced what I experienced in the picture above. I experienced authentic community, and it felt like home. We sat there cheering and laughing the night away. I'll never forget how content I felt in this moment.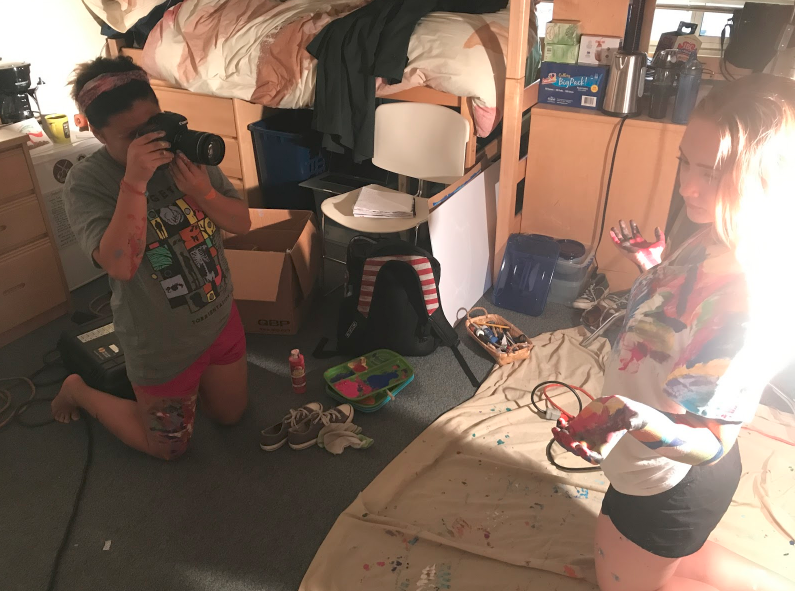 Me working on a film project!
When I came to Biola, I chose Cinema and Media Arts for a reason, and that's because I love telling stories through the camera. My Visual Aesthetics class had an assignment on lighting, so I chose a more abstract project to portray the various lighting terms. This project truly pushed my creative abilities, and I am super proud with how well it came out!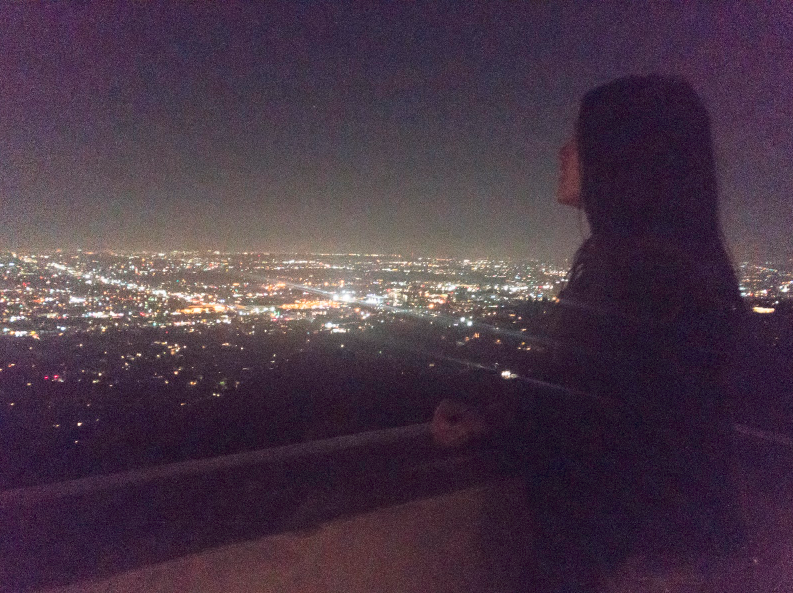 My roommate overlooking the Los Angeles lights at The Griffith Observatory.
My parents came down for a day during the semester and were kind enough to go adventuring with me and my roommate. We all went to the Griffith Observatory which overlooks all of Los Angeles. This was the night my roommate, Izzy, and I realized that there is so much to explore around Biola, so every weekend we have been adventuring around. I honestly owe it to my parents for encouraging us to explore. There's something so amazing about journeying to somewhere where you have never been.
Those are just some of the defining moments I have had since I arrived at Biola, and I look forward to sharing more with you all over the course of the academic year. Whether you are in college, high school, a job or just living life, I encourage you to reflect on some defining moments you have had this year. Reflection is important for you to understand how far you have come and how much further you can go. Well, I'll talk to you guys soon. Stay awesome!
-Blogger Holly Changsta