First things first, I've always loved my family.
I may have not liked certain members of my family at certain times, but hey, that's family. One of the biggest shifts to happen during college has proven to be a delightful gift. My family members have become some of my closest friends.
Moving away to college was so weird for me because, much like most students, I had never lived with anyone other than my family. Growing up, I experienced the standard (and maybe more) sibling torture. You know, the pulling of hair, the biting, teasing, wrestling, and so on… Add on my dramatic tween/teenage years where there were certain days when I just wanted to punch my mom in the face (still haven't grown out of those yet but I'm trying). Plus the usual eye roll when my Dad laid out rules that were just so unfair and strict. Don't get me wrong, I had a great relationship with my family before college, but, ever since I moved out of the house, visiting home or calling them on the phone just to chat has become all the more enjoyable.
There's something about separation that, ironically, brings people closer together. When you live at home, everyone is on everyone else's schedule. While being up at college, you are your own independent lil' bean. I guess that's been a "plus" of moving away from my family. So when the stress of living together is lifted, there is all the more room for relationship with one another. I seem to be less annoyed with my sisters. I want to go out and hang out with them, sometimes –– dare I say it –– more than I want to hang out with other friends. Same thing goes for my mom and dad. I don't know if it's solely because I moved away or if I'm becoming more mature. I'd like to say it's a balance of both, but I can't really say that I'm mature with a a straight face yet. On paper I'm twenty, but if you give me some ice cream, bubbles, and a good Pixar movie, you might say I'm twelve.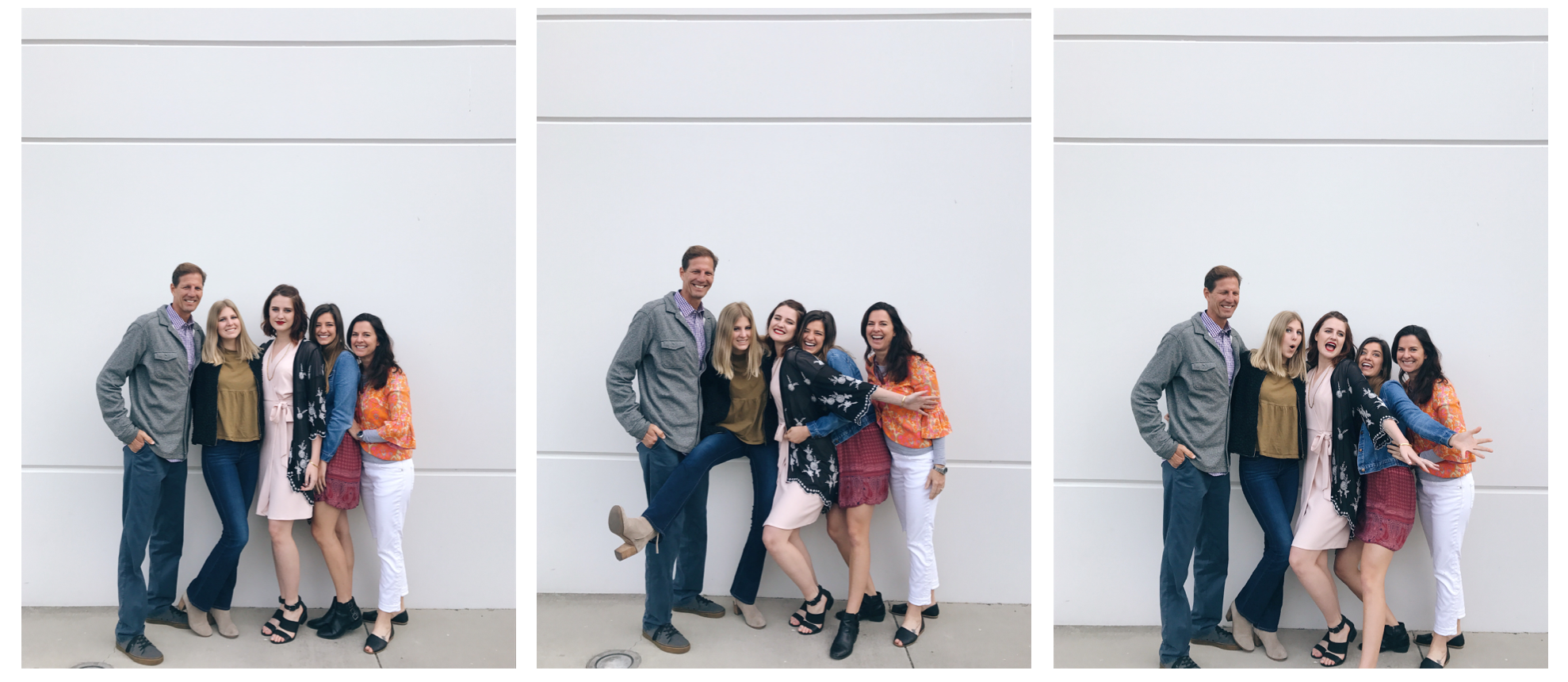 This Easter, I was blessed to be with my family as we celebrated the life, death, and resurrection of Jesus Christ! I've heard an Easter sermon twenty times, yet I still am overwhelmed by the power, glory, and love that redeemed this earth. SO THANKFUL for God and His provision.
Blessins on Blessins,
Isabella