Hey hey hey!
It's finally starting to feel like spring here! The sun as well as the blooms across campus are making more than a few appearances this week. Needless to say, I'm happy about it. I love being outside, so the extra warmth of the sun on my shoulders is such delight.
Recently campus has been jam-packed full of fun. For one, Biola hosted another one of our annual "Inflatable Race" competitions. Basically, there are multiple inflatable bouncy-house-type-things set out for students to compete in a time trial for a prize! Not only is this a time for competition, but also a time to hangout, listen to music, grab some ice cream, and climb a rock wall. OH. And bubbles. They had bubbles.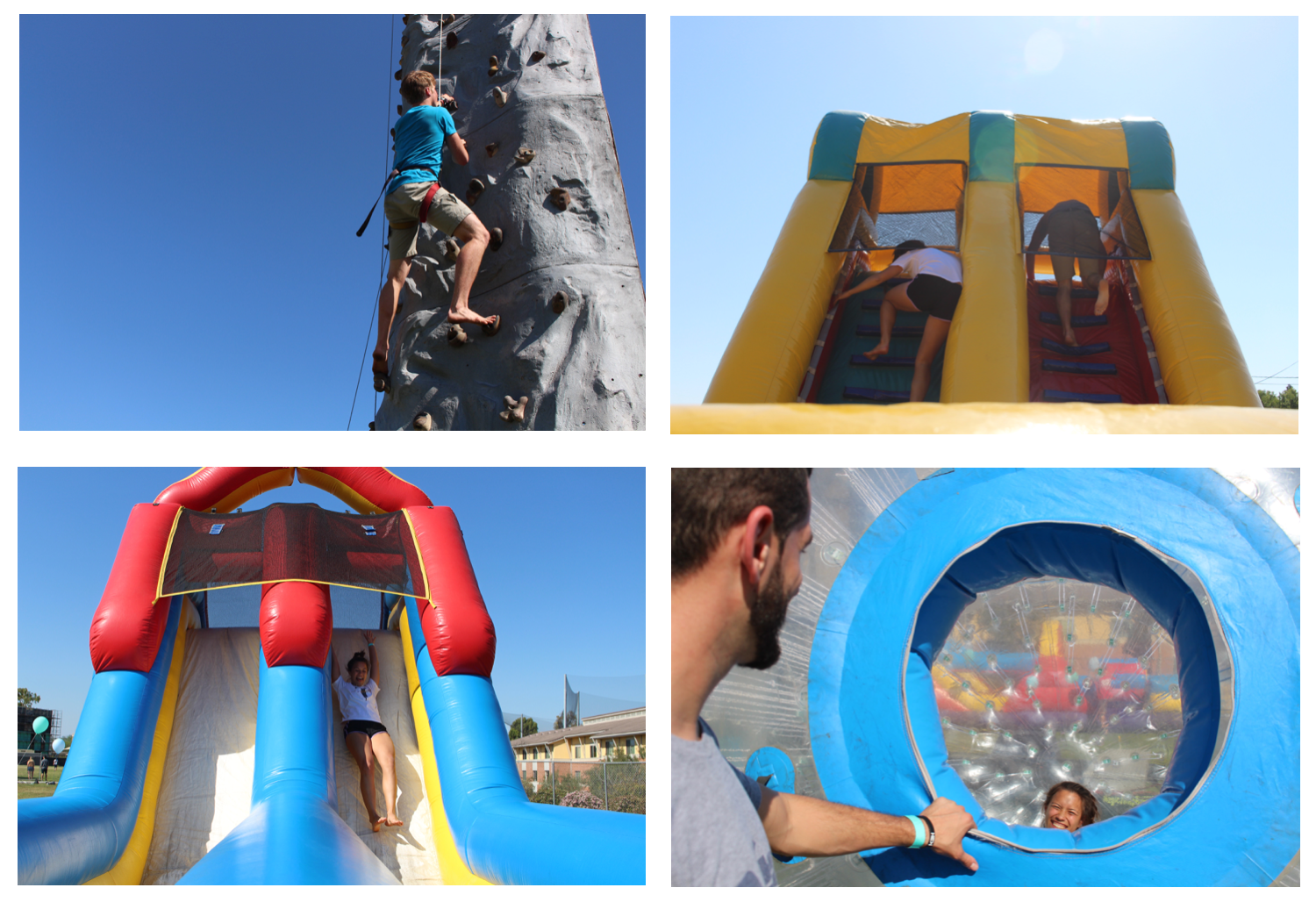 So the real question is… Did I compete? Of course I did. I was all for it. Unfortunately, the hot dog I ate ten minutes prior, was not. No up-chucking took place (praise the Lord) but my body was definitely not happy with me. One of my friends, however, won the men's heat! His prize was a hammock, a Hydro Flask, and some gift cards! He didn't have a hot dog, so that's probably why.
So how does all this fun take place? Who makes it happen? Here at Biola, we have a department called Student Programming and Activities (or SPA for short). SPA works to provide recreational and educational opportunities for the student body, leading to the overall enrichment of the holistic student experience. SPA plans events such as Punk 'n Pie, The Eddy, Splash!, Nationball, clubs, intramural programs, Biola Live, Study Break, Catch Me If You Can, Outdoor Excursions, and Mock Rock. All of these events are amazing fun and make being a student here that much better.
Here's a taste of one of our other events SPA put on! So, every spring there's a campus-wide lip sync and dance competition called Mock Rock!
Here's a video of last year's winning team!
If you want to watch more Mock Rock videos, just google "Biola Mock Rock"... (Before I came to Biola, I spent hour and hours watching Mock Rock videos. No shame.)
Blessins on Blessins,
Isabella