Hello, Blogdience.

As many of you may know, Biola holds a few different conferences throughout the school year –– one of which is the annual Torrey Conference that occurred a few weeks back.
What is Torrey Conference?
Torrey Conference is a Bible conference that is is named after one of Biola's first deans, R. A. Torrey. Each year, a theme is decided and revealed to Biola students before the conference begins. Several guest speakers as well as some of Biola's own faculty are invited to speak at different sessions throughout the period of three or four days. Biola students are required to attend a certain number of sessions and have the opportunity to choose from the many different breakout sessions.
PNEUMA, the theme.
The theme of this year's Torrey Conference was "pneuma," the Greek word for "spirit," referring to the Holy Spirit. There are a couple reasons why this was (in my humble opinion) a very good topic to for Biola choose:
First of all, Biola has a diverse population of students with a wide spectrum of beliefs, experiences and convictions regarding the Holy Spirit. There are students who regularly experience intense encounters with the Holy Spirit, and there are students who have less direct experiences and beliefs regarding the Holy Spirit … and some in between. That being said, it was helpful to take a few days and really dive into topics about the Holy Spirit.
Second, the Holy Spirit is such an important topic to understand in the Christian life. If the Holy Spirit really is an equally divine and important person of the trinity, exploring and seeking to understand what Scripture says about the Holy Spirit is extremely significant –– especially when we see the Bible mentions things like "living according to the spirit" and "being filled with the Holy Spirit."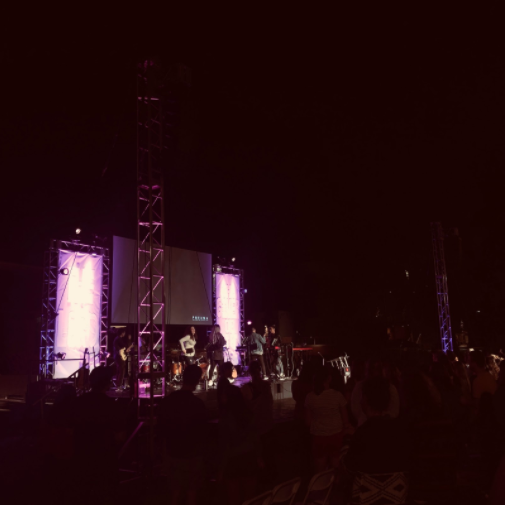 Sesh Topics
The topics of each session focused on the Holy Spirit in some way. Some of my favorite sessions from Torrey Conference 2017 included:
Understanding the Gifts of the Spirit with Glenn Packiam
The Spirit and the Church's Worship with Glenn Packiam
How to Walk in the Spirit with Ken Berding
Holy Spirit and Spiritual Warfare with Oscar Merlo & Clint Arnold
...and many more!
A Break
The fact that Biola is willing to postpone classes for a few days in order to explore such important and interesting topics is one of many reasons I love being a student here. Even though it can be tempting to look forward to Torrey Conference simply as the first real break from the busyness of college, it truly is a great way to pause from the valuable, rigorous classes at Biola.
I hope you are all doing well, my blogdience!
Sincerely,
Blogger Blakey