Hi everyone! The name's Madison, but you can call me Madi – since we're friends. It has come to my attention that we don't know much about each other, and since I'll be here all year, it's only fair that you get to know a little about me! Here it goes: I was born and raised in the San Francisco Bay Area. I love the city – it has so much to offer by way of culture and diversity, art and nature. In exploring, a deep appreciation for those things has been cultivated in me.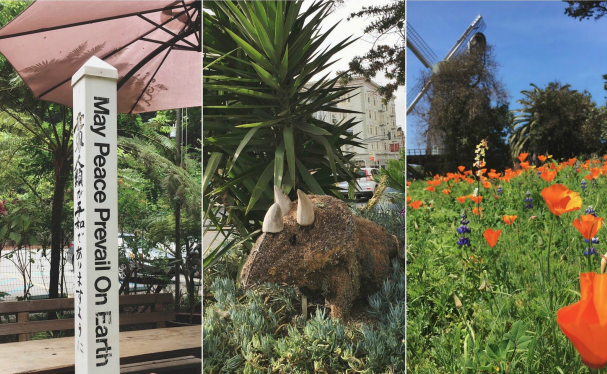 I love art. 2D and 3D, visual, vocal, literary, theatrical ... all of it. Ever since I could hold a pencil and a paintbrush, I was creating. I have worked–in various levels of depth–with a plethora of different mediums: pencils, acrylic, oil pastels, chalk, charcoal, mixed media, crayons, watercolor, ink, cameras, you name it. I love to read and write–Shakespeare is definitely a favorite of mine, specifically Much Ado About Nothing. Currently, I am trying to read about 6 books at a time. I will let you know how that goes, if I ever finish any of them. Some of my favorite bands and artists are: Panic! at the Disco, Lecrae, Andy Mineo, Hozier and Paramore. I was also singing and acting in church and school choirs, choruses, musicals, recitals and plays as far back as I can remember. My favorite musical ever is In The Heights. I was in the ensemble in high school and can (and will) still sing the entire thing. And, not to brag, but Lin-Manuel Miranda once replied to one of my tweets in 2014. No big deal.

Currently I am studying anthropology with a communication studies minor. Anthropology is the study of humankind. Since I am a socio-cultural emphasis, I am specifically focusing on human culture from past to present. Communication Studies is just like it sounds: the study of all forms human communication, from the simple conversation to mass media to everything in between. I have such a heart for people and I believe that both studies provide practical skills to become a better person, citizen and Christian. You'll often see me on campus walking at a New Yorker's pace (I've tested this statement in New York, so it's a fact) with a latte in one hand, another coffee in the other and a 20-pound tote bag slung over my shoulder. I'm 5'2", so you can't miss me (or maybe you can).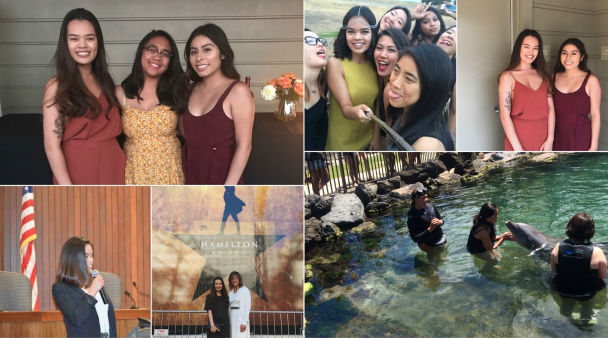 And that, my friends, is the gist of me. I'm hoping that in the coming year, I'll be able to get to know some of you, too!
'Til next time, friends!