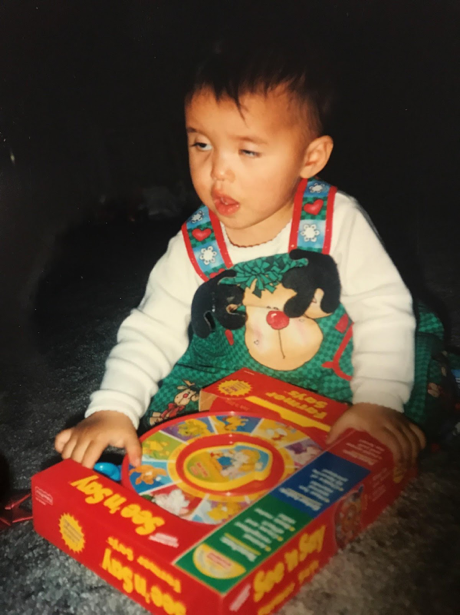 Yes, that's me –– in all of my wonder. I was caught at a particularly unfortunate moment, but it made for a great memory. Am I right? I hope you all enjoy it as much as my mom does. Here's me today:
Now, a little bit about me. My full name is Holly Meiying Chang. I graduated from Elsinore High School (GO TIGERS) in May 2017, and I'm starting my first year at Biola University (GO EAGLES).
My major is cinema and media arts with an emphasis in production, and I'm in the Torrey Honors Institute at Biola. Oh, and I'm also a Student Ambassador at Biola University! Even better, I am a blogger and videographer for the team. I still can't believe Ive been blessed with such an amazing school and a wonderful community.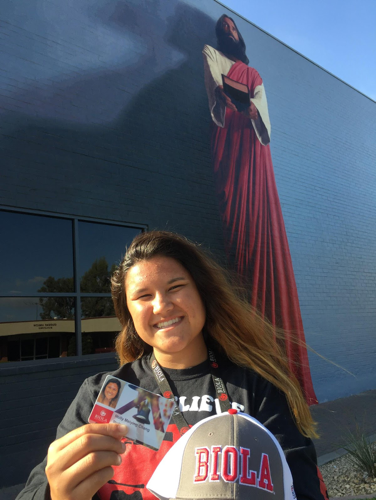 This was the day I committed to Biola University!
Since I was ten years old, I swam competitively on a club team. We practiced six days a week for 2-4 hours per day. I loved it, but a time came when I knew it was time to move on from swimming. At the start of my senior year of high school, I decided to quit swimming and pursue Advanced Video Production, which was a class/club offered at my high school. From there, I applied to Biola University for film, and after much deliberation, I decided Biola was the university for me. God led me exactly where he wants me to be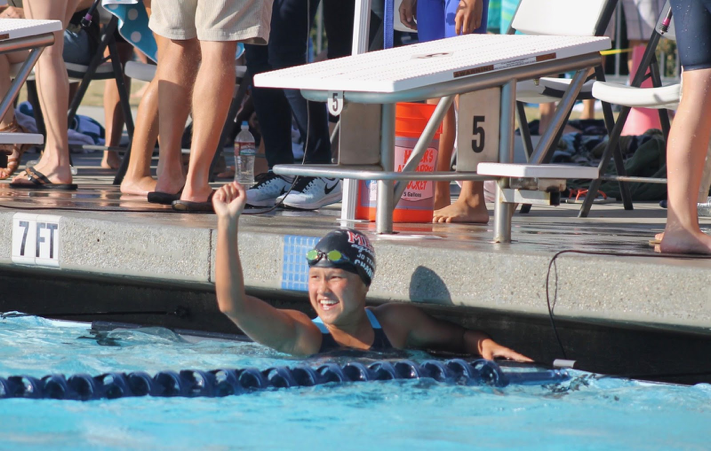 So why film? Why did I quit something I was so passionate about? I realized I could pursue other passions, so I took the risk. It's been one of the most amazing experiences of my life.
Some fun facts about me:
I worked at a photography studio based in Lake Elsinore, California. Check out my portfolio!
I love painting. I love art in general, but painting will always have a special place in my heart.
I'm a little obsessed with dream catchers. I have two hanging in my room, and I hope to get one tattooed on me in the future!
I am Chinese and Mexican.
If I could live in Yosemite National Park, I would!
I am an only child.
I have two best friends back in Lake Elsinore, Elijah and Ashley. They are my number one supporters, alongside my mom, dad, and God, of course! Ashley and Elijah are one of a kind friends I must say! I can tell God put them in my life for a clear, defined reason. I also have an amazing roommate, Izzy, who is always looking after me and my college responsibilities. I love you, Izzy!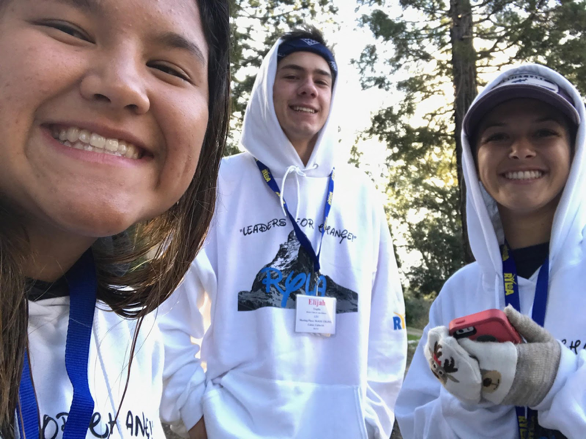 Well, I think that's more than you need to know about me for now! Here's to an amazing year!
Holly Chang(sta)