Hey guys!
Hope you are doing well! Seniors, you guys are in the decision-making process for schools next fall, which I understand can be super stressful! As always, I want you all to know that we are praying for you guys in your college decision whether that brings you to Biola or not.
Recently, I've been navigating my priorities. There are so many GREAT things going on right now that there doesn't seem to be enough hours in the day to do them all. I love all six of my classes. I love my job. I love being apart of Missions Conference, which is the largest student-run conference in the world that is coming up in a month. I love my friends, but I struggle to keep up with old friendships in the midst of building new ones. I love to sleep, but I'm getting less than six hours a night consistently. I want and need to spend deep, quiet time with God. I don't love to study, but I need to study. I don't love to workout, but I am trying to. There's a lot to juggle!
College is a beautiful time in life because your schedule is flexible to prioritize your tasks. In high school, this was my average day: wake up, school, extracurricular, shower, dinner, some type of ministry event, homework, sleep, and repeat. Now, I have even more things to do, but I have more free time to choose how I want to invest in those different opportunities. I now have to choose which is more important to me: my grades or my friends. This one of the many choices you will have to make in college.
At church the other day, my pastor talked about how we worship God with our time. He used a common (yet powerful) analogy that really inspired me. He had two empty jars. For each jar, he tried to fit two large potatoes, several smaller rocks, and then sand. On his first attempt, he poured the sand in first. He followed this with the small rocks then the potatoes. The potatoes ended up outside the jar. When the order is reversed (potatoes first, rocks, then sand), it fit perfectly into the jar.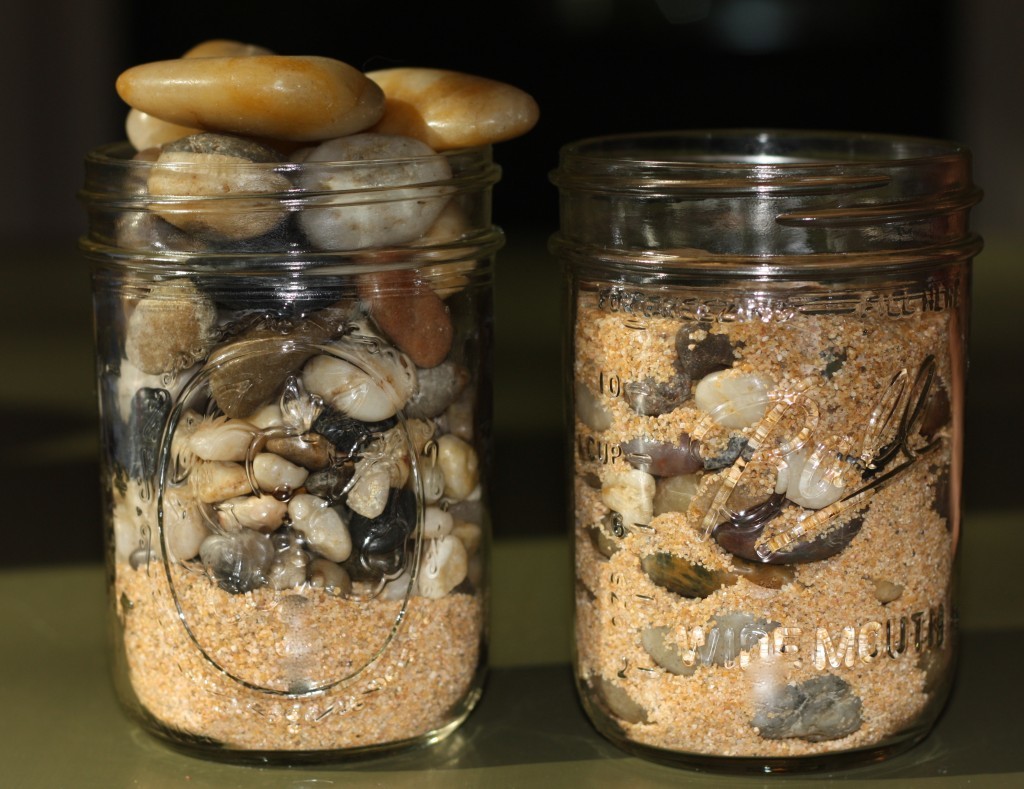 The application for me has been identifying what I want those metaphorical potatoes to be. Making time with the Lord (not at the end or beginning of my day when I'll fall asleep) and intentional time with friends are my potatoes. After that, I want academics to be my biggest focus, followed by missions conference and my job as a student ambassador. Finally, personal health is my sand. It is important, but I believe that it is worth sacrificing sleep and working out at times over what I truly value, relationship.
My model and my order might not be perfect, but it is a roadmap for me to approach each day. The Lord has only given us so much time on this earth, and I want to use it to glorify Him each day. Each day is one closer to Jesus. That's an amazing reality, but it also means we have one less day to be missional with our friends and family who need Jesus. God honors faithfulness, and He uses people who are faithful. I want to do my very best to be faithful to Him to impact the world for our Lord. Everything we do here at Biola is preparing us to do that in the present and in the future.
Weekly Update:
This past week has been pretty standard. Academics are getting pretty overwhelming, but I feel like I have actually been fairly productive. It's been raining a ton here all on the weekends, unusually enough, which has prevented me from making it to the beach. That's not ok with me. When I'm able to go (hopefully next weekend), I might just write a whole blog on it just to rub it in the face of Mother Nature for preventing me from going the past few weeks. The rain this weekend led me to have a pretty chill weekend. We had a movie night last Saturday, which was a blast, followed by a ping pong tournament (I lost round one lol). Last Sunday, we had a visit event called Spring Preview Day. Shoutout to all of you prospective students who came! It was a blast!
If you guys have any questions about Biola or about my life, feel free to reach out! I love your questions!
Chris M