A few of my friends and I had been planning a trip for the past few weeks that we would take during our long weekend after Torrey Conference. After our fifth and final session, my friends Wyatt, Connor, and I set off on the first leg of our journey which was to Joshua Tree National Park. Joshua Tree is a super sweet national forest that is only about two hours away from Biola! Wyatt and I had been to Joshua tree only once before and Connor had never been, so we decided that this was a good place to start our journey. Due to bad decision making, we left for J-Tree at about seven o'clock, which means it was already dark when we arrived. After a few hours of driving, we made it into the park and quickly realized that we came in through a different entrance. Basically, Wyatt and I had no idea where we were and we spent a few hours driving aimlessly before we found the spot where we had parked during our last visit. Once we parked, we started our hike into the darkness to find a place to camp.

We were all very pleasantly surprised when we woke up to see the huge rocks and vast desert all around our tent. After spending a few hours walking around and climbing, we decided it was time to continue our journey.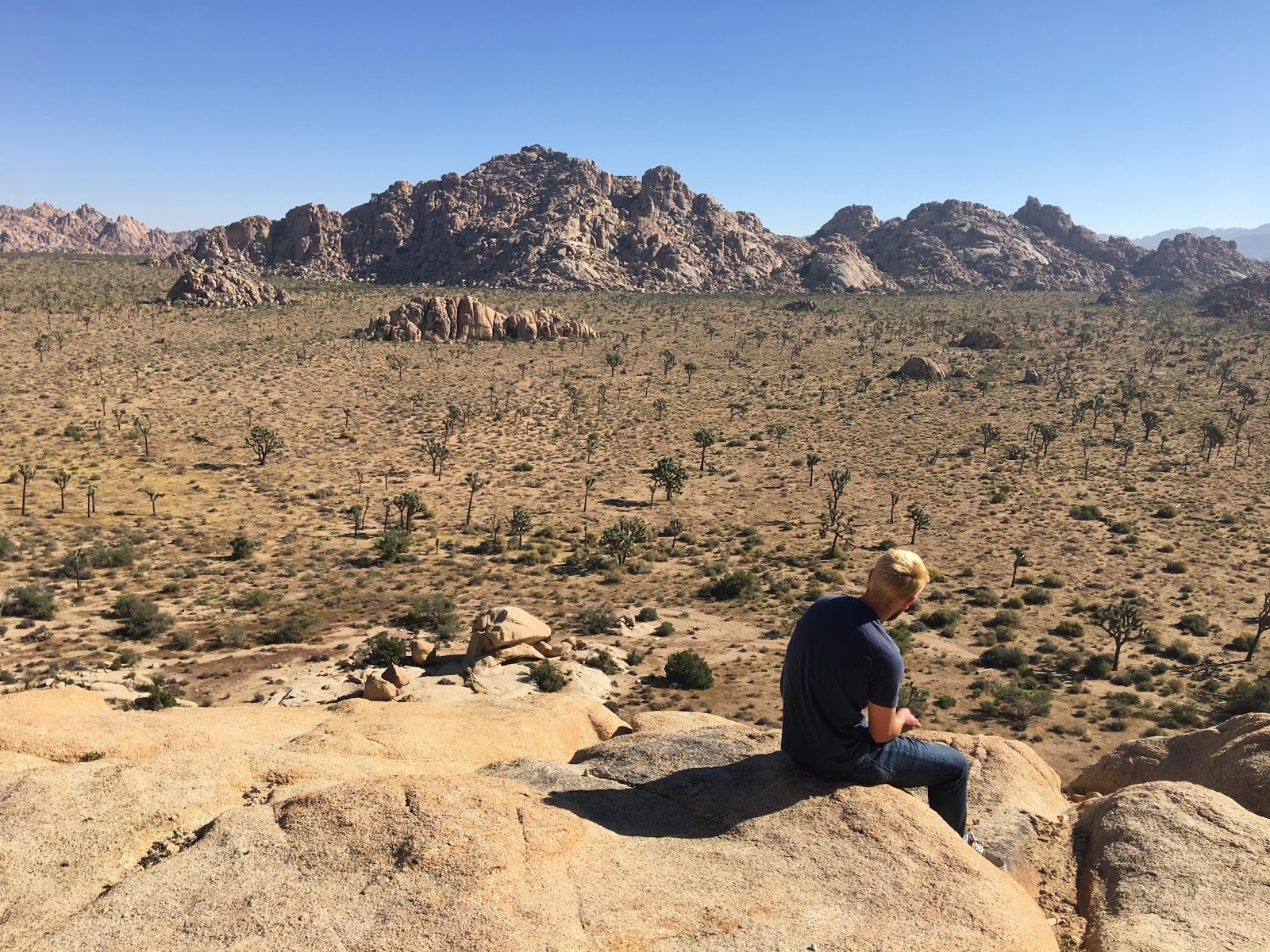 We left J-Tree and made our way east to Arizona. The main reason behind us going to Arizona was so we could see one of the most beautiful places in the world: THE GRAND CANYON. After five hours of driving, we made it my friend Wyatt's sisters house which is in Gilbert, Arizona. She was nice enough to let us three smelly boys stay the night at her house before we made our final trek to the Grand Canyon. She was even nice enough to make us a good home-cooked dinner, which is one thing every college student misses. She also made us a delicious breakfast. After eating a bunch of coffee cake and scrambled eggs, we started our drive north to the Grand Canyon.
The Grand Canyon has to be one of my favorite places on earth. The tremendous size and beauty truly takes your breath away. It is so great being able to spend time away from school and get to experience God's beauty. Although the time we spent at the Grand Canyon was short due to the day-long trip it took us to get there, it was still an awesome thing to experience with some close friends.
Quick tips for a long-weekend trip:
Make sure you plan ahead (i.e. food, where you're staying, etc.)
Make sure you have a reliable source of transportation
Have a good playlist ready for those long car rides
Don't drive home from the Grand Canyon at eight o'clock p.m.
And last, but not least, make sure you choose close friends with whom you'd like to experience some rad stuff, like the ones I chose. (: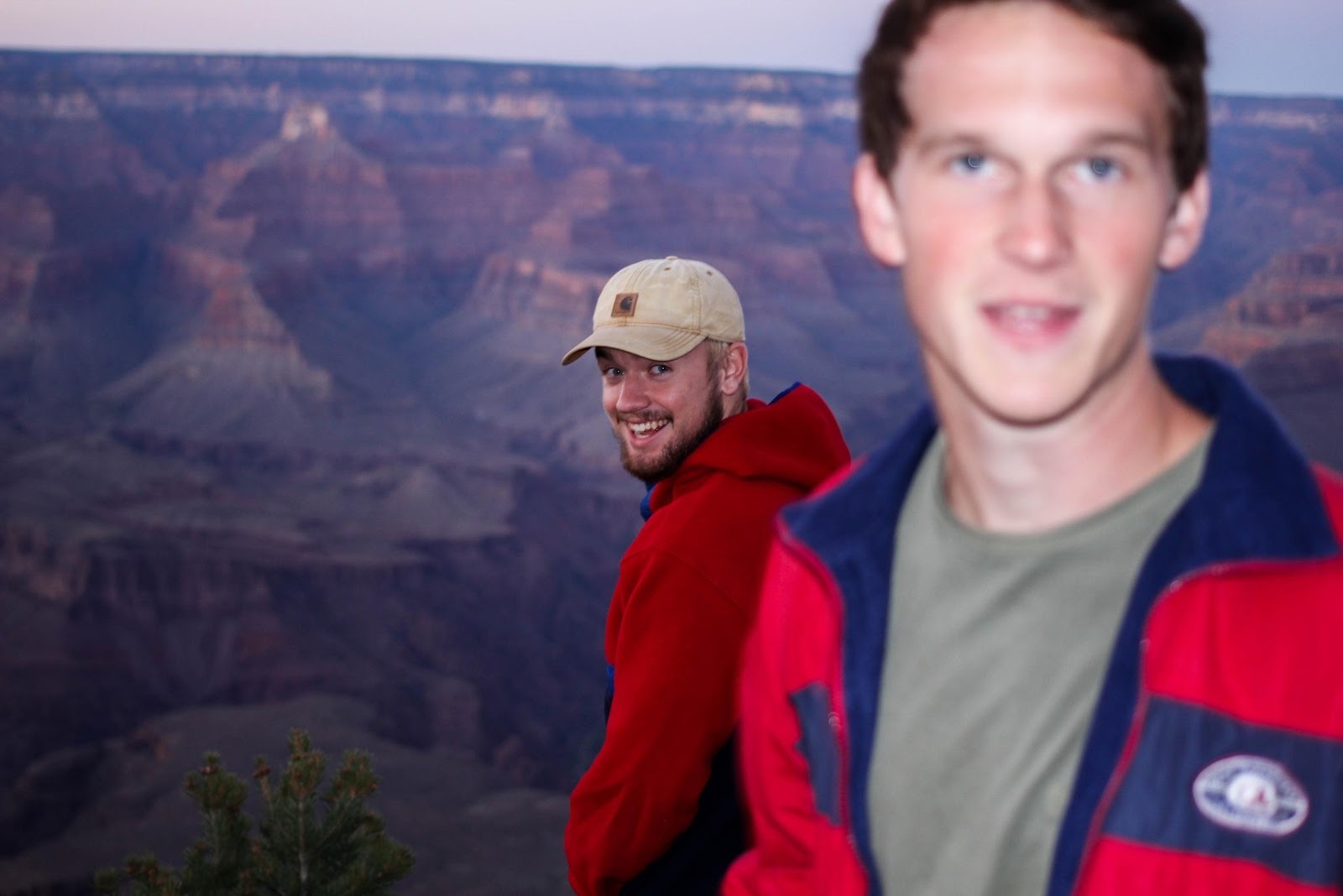 Until next time,
Blogger Boi Bance (Lance)