Hello lovely friends,
So, I got invited to a Christmas party at my professor's house. Yes, you read that correctly!! Isn't that awesome? Dr. Harris is my professor for one of my Bible classes. During your time at Biola, you'll get to take a total of 10 bible classes, which turns out to be a minor. Professor Harris is one of the most amazing, funniest, outstanding professors I've known. He invests so much time in getting to know every single one of his students.
This year I get to be a part of the First Gen Scholars program. Every year Biola awards a scholarship to a group of incoming students who are in the first generation of their family to go to college. And you might be wondering, what does this have to do with my professor? Well, Dr. Harris was a first generation college student as well, so he helps other first-gen students by teaching their first bible class.
Ever since the program started Dr. Harris and his sweet wife have invited all first-gen students over to their house for a Christmas party as a way of celebrating the wonderful holiday and cherishing the end of a great semester. I felt so honored as I was walking into Dr. Harris' house. I never imagined professors would do such a thing for their students such as inviting students to their house.
When I got there, they had set up a table just for us and prepared yummy food. We also played a white elephant gift exchange, which if you aren't familiar with the game, it is basically a fun and interactive way to exchange gifts. (By the way, I ended with a $15 Starbucks gift card –– woohoo!) We played games, ate some more, and laughed a lot. Everybody seemed to be having a blast. I appreciated that time at my professor's house. I don't think I'd get to experience something like this anywhere else but Biola, where professors genuinely care about you and desire to see you succeed. Not only does my professor desire to pour knowledge into his students, but he has also shown us hospitality by opening his house and making feel each one of his students known.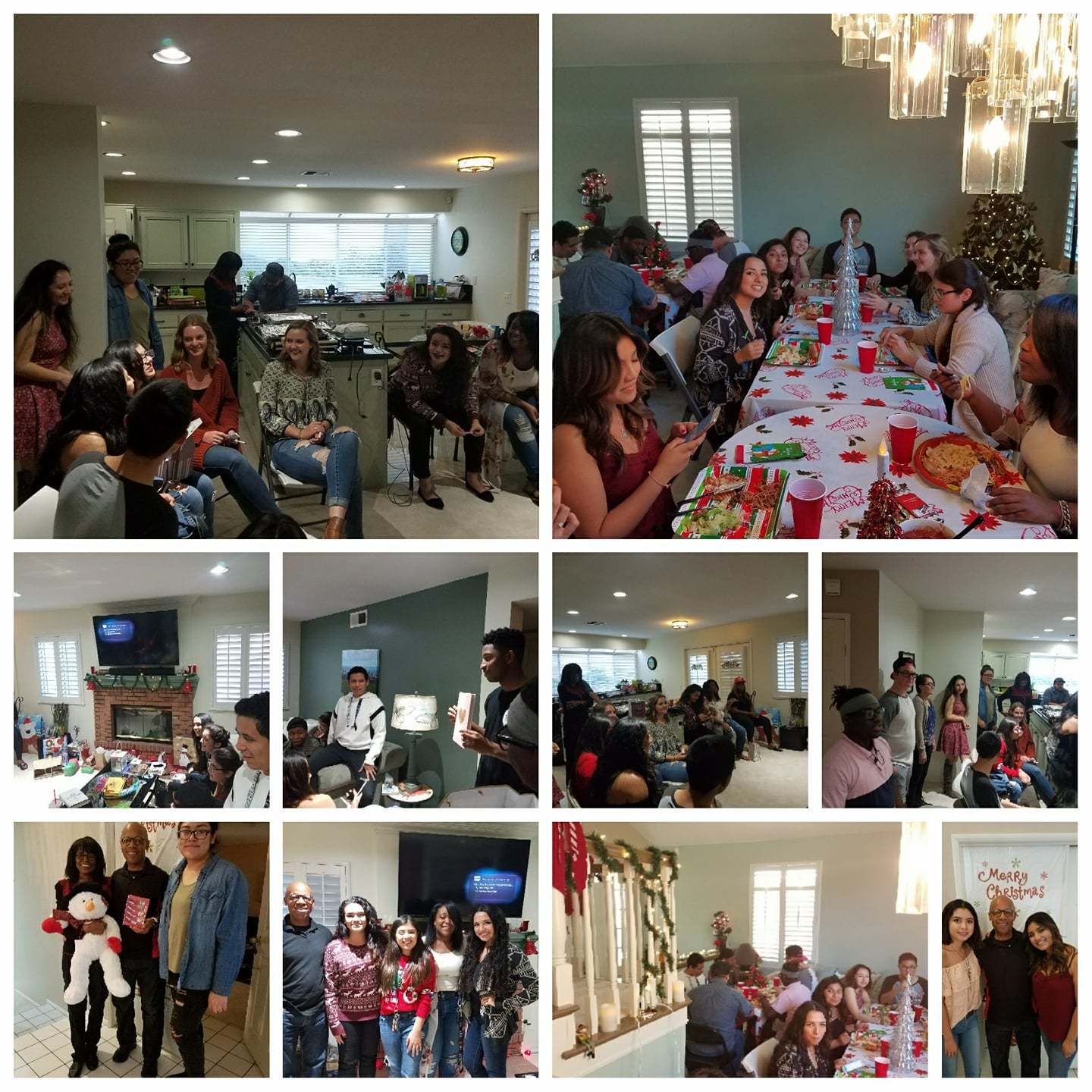 So, guys, that's all I have for today!
Stay beautiful,
Stephannie