Do you ever wonder what the future holds? Are you as uncertain as I was (and sometimes still am) when it comes to what to do with your life? Say no more.

When it comes to life, there are many big questions we have to think about. Some questions you might be thinking about may include: What major should I choose in college? What job am I going to end up doing for the rest of my life?What am I going to eat for lunch today? Sometimes questions like these can make us feel queasy. And if you're anything like me, you have enough trouble thinking about the present, let alone the future.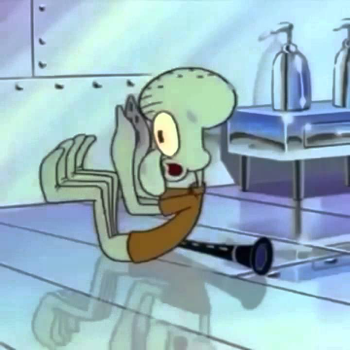 If you're someone who's thinking futuristically and anxiously about college, you are not alone. Also, you are in the right place! Allow me to give you an inside glimpse at how you can process unknown-ness at a place like Biola.
Don't Know What Major to Pick? Great!

It's very common for students not to know what major to pick coming into college (in fact, it's more popular than any major). Even yours truly spent his first year at Biola as an "undeclared" major ... or, as some like to call, "exploratory studies." It really is okay to not have any clue as to your future career when you first enter college. There are all sorts of great advisors and counselors who can help you figure it out. You can knock out a lot of GE (General Education) classes. You can try out intro courses of a given major to see if you enjoy it. Or, you can use the freedom of not having a major to pour into the phenomenal Bible classes for which Biola is best known. Check out a glimpse into my past as an undeclared major or explore a list of courses and course descriptions!
Unsure About Finances?
Yes, college is expensive. And yes, Biola is a college. Well, technically, it is a university, but you get the point. That being said, probably the biggest source of unrest and questioning is in the area of finances. If you're worried about finances like most college students, you're not alone! Many students at Biola have either need-based scholarship, merit-based scholarship, or both. If you haven't gotten the chance to check out our scholarships, DO IT. If you have already decided that Biola is too much but haven't looked into these ways you could potentially make Biola affordable, I urge you to check it out.
Hungry?

You probably thought I was joking when I mentioned wondering what you will eat for lunch, and I sort of was… But it's still a very relevant question for a prospective student!
Biola has really good food. We have a cafeteria (known as the Caf) which has a buffet sort of feel and serves a huge of variety of food across many stations. Get a better look into the caf and all of Biola's many other eating locations.
Thank you for reading my best attempt to make you feel a little less anxious than I did when I was looking into the FUTUUUUURE. I hope I was at least able to ease your nerves a little.
Have a great day and until next time,
Blogger Blakey Bell