Hey guys! I want to continue my "Freshman Survival Guide" series. You can check out part one here. For part two, I want to address something very important…. DORM LYFE!!!
Dorm life is one of the best parts about Biola. As I said in my last blog, my friends in my dorm were the first friends I made at Biola and are still my best friends. That's the case for most Biola students their freshman year. You will spend more time in your dorm than any other place on campus (unless you really really really like the caf like me). If you've already put your deposit down, you will soon be doing your housing application to select your dorm preference. So what should you do? I'm not going to tell you what dorm is best (FYI it's objectively Hope Hall which is my dorm, so I do not need to explain that). I'm going to give dorm superlatives. I'll give you my honest opinion of the good and the bad of each dorm. Here we go!
Hope: Party Dorm!
Do you like to party? Whoa whoa whoa. Slow down. These are Biola parties. Hope is where you find people hanging out the most. Especially at the start of the year, people from all dorms would come from across campus to hang out here to meet people. Some people like to live in this fun environment while others want their space. The rooms are big, and so it is perfect to have a bunch of people over. For example, we fit like 20-25 people in our room for the Super Bowl. Need more incentive? Several ambassadors will be living in Hope next year including Jeremy, Lukas, Landon, Claire, Bella, and me!!!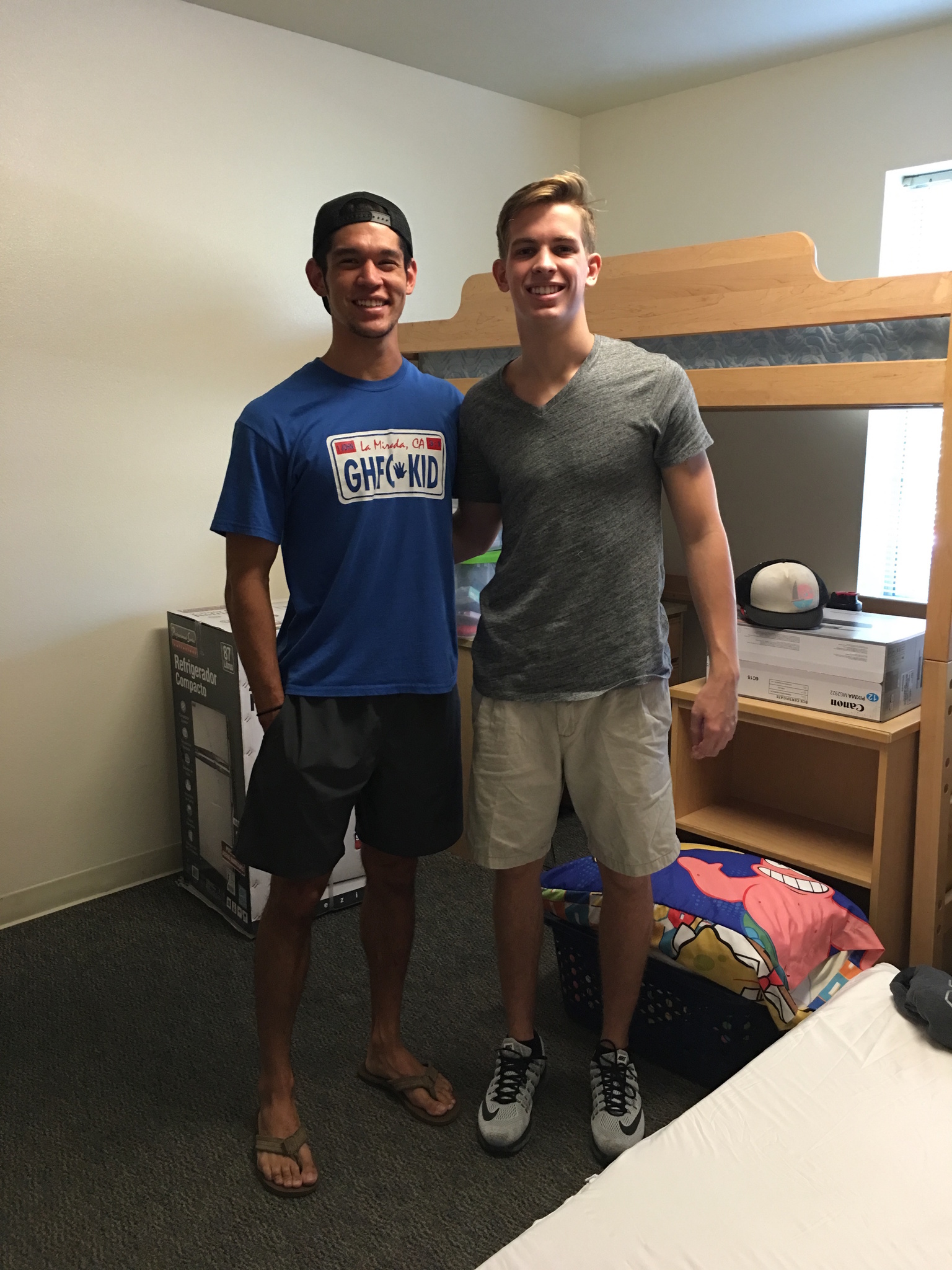 Stewart: Closest (smelliest?) Community
Stewart dorm for the guys is quad-style, so you live in your own quad with all of your friends! This makes for a very tight-knit community. Stewart guys love living in their quads because it's their own little kingdom. So much freedom. Downside? Depending upon who you choose to live in your kingdom with you, it might smell (I'm look at you Blake Bell). Just kidding, this community is awesome. For girls, they live on normal halls, and the floor unity remains the same.
Hart: (Holiday) Party Dorm!
Do you like traditions? Hart is your place. The community is great, but they are known for an event they put on right before fall finals called Deck the Haven. It's a crazy fun Christmas party where the entire bottom floor is transformed… Including rooms. Each room has its own theme, and it is a blast for the entire community.
Horton: Prettiest Dorm
Now to upper campus –– Horton is the most centrally located dorm. It's very close to the Caf, and DTB (downtown Biola… no one calls it that but me lol). The outside is a beautiful solid white. The rooms are big and stylish with lobbies inside each hall that offer a variety of amenities. This dorm is beautiful inside and out. You definitely cannot go wrong with Horton!
Sigma: Independent Dorm
Are you an independent person? Sigma might just be for you. The unique thing about Sigma is that it is one of two dorms that is suite-styled. That means that inside your room you get your own sink and share your own bathroom with a neighbor! The convenience is out of this world. You down't have to go all the way to the end of the hall to wash your hands. You down? Ya, I knew you'd be.
Alpha: Girliest Dorm (by default)
Are you a girl? Congratulations, you have just been permitted entry to Alpha. You'll hear people around campus saying, "Wow, Alpha looks so fun! I wish I could live there!" Alpha is our only gender specific dorm on-campus, which makes for a super unique community! I know a ton of girls who have loved their experience there!
Blackstone: Freshest Dorm
Blackstone is just straight up slick. It's our newest dorm, and it looks super hip. The one downside is that it's further away from other dorms and the main part of campus. It has the nicest kitchens, lobbies, and rooms of any dorm because it's so new. In addition to these amenities, there's a breakfast cafe attached to Blackstone. A great option that is very affordable!
Hope this helps you with your decision! At the end of the day, these are all great dorms. If you have any questions, let me know!
Thanks,
Chris