I hope your Christmas break was so relaxing and full of joyous times with friends and family! It has definitely been an interesting break for me. For the first time in my life, home feels split. Right before leaving Biola, my friends and I were all so excited to be home again, but a few days into break we all seem to really miss our family at Biola. This break is an interesting split of loving being home but also longing to be back where I am supposed to be in this stage of life –– Biola.
I want to spend some time just updating you guys on what I've been up to the past few weeks. The first few days back home were spent recovering from exam week when I was getting very little sleep from studying and fitting in late night hangouts with friends before break. I spent a ton of time catching up on TV and sleeping. The rest of my family got in town a couple days before Christmas and holiday festivities quickly picked up. My family continued our tradition of going to a fondue restaurant right before Christmas which was an absolute blast. The next day was Christmas Eve which I love almost as much as Christmas day. The anticipation of Christmas is exhilarating. I was able to go to Christmas Eve services at my home church in Atlanta with my dad, and then we went to another service with my entire family. Those services were so significant for me because it was such a great time to pause and reflect on the true meaning of the Christmas season. My family spent the night before Christmas watching home videos and laughing as we reflected on past times together.
Christmas day was a blast, of course! Unlike our childhood when we would wake up at 6 a.m. to open presents from Santa, we woke up at a comfortable 10 a.m. to eat brunch and open presents. My favorite presents I got were two beach games called Spikeball and Kan Jam, which I will put to use on the weekends once I get back to Biola. The day was spent with good presents, amazing food, and sweet time with my family.
In the days following Christmas, we did a ton of family activities. From going on a hike to going to Six Flags over Georgia to working out as a family, it was an incredible time of family bonding! One of the highlights of our break was going to an escape room as a family. We had 60 minutes to escape from a room using clues and doing puzzles. Only 20% of groups escape our assigned room, but we escaped with over 10 minutes remaining! One of my best memories of this Christmas break was being able to go to the College Football playoff game. My brother in law is a huge Washington fan, so we thoroughly enjoyed watching them compete with Alabama for about a quarter.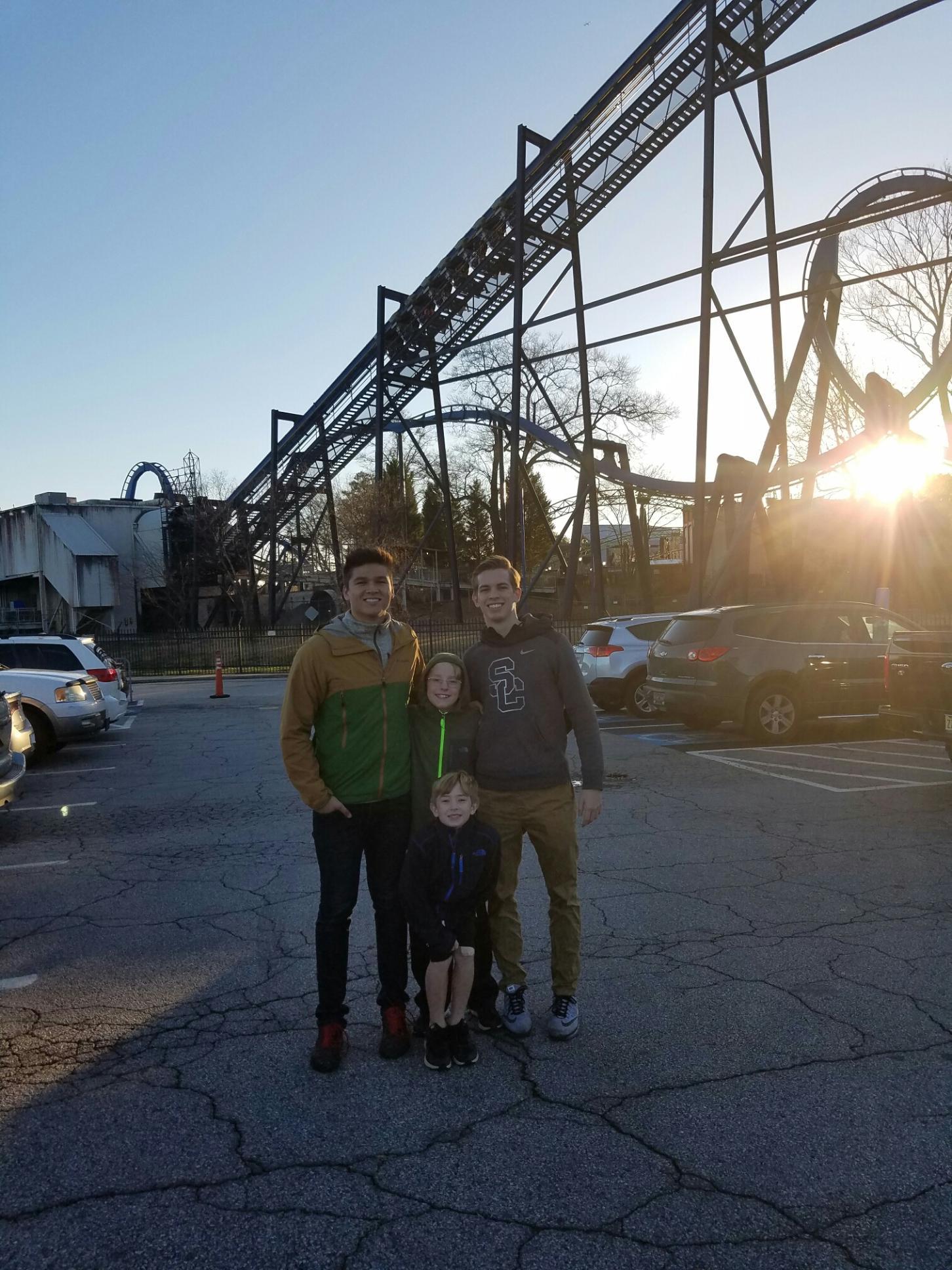 I just got back from an event called Passion Conference. My home church has put this 3-day conference on for 18-25 year olds for twenty years! It was at the Georgia Dome this year, so there were 60,000 college students from around the world gathered to worship Jesus. It was so special seeing what God is doing in this generation, despite what culture says about not caring about matters of faith. God encouraged me so much to keep running the race of faith in 2017 with all of my being. It was a very powerful event and encouraged me a ton!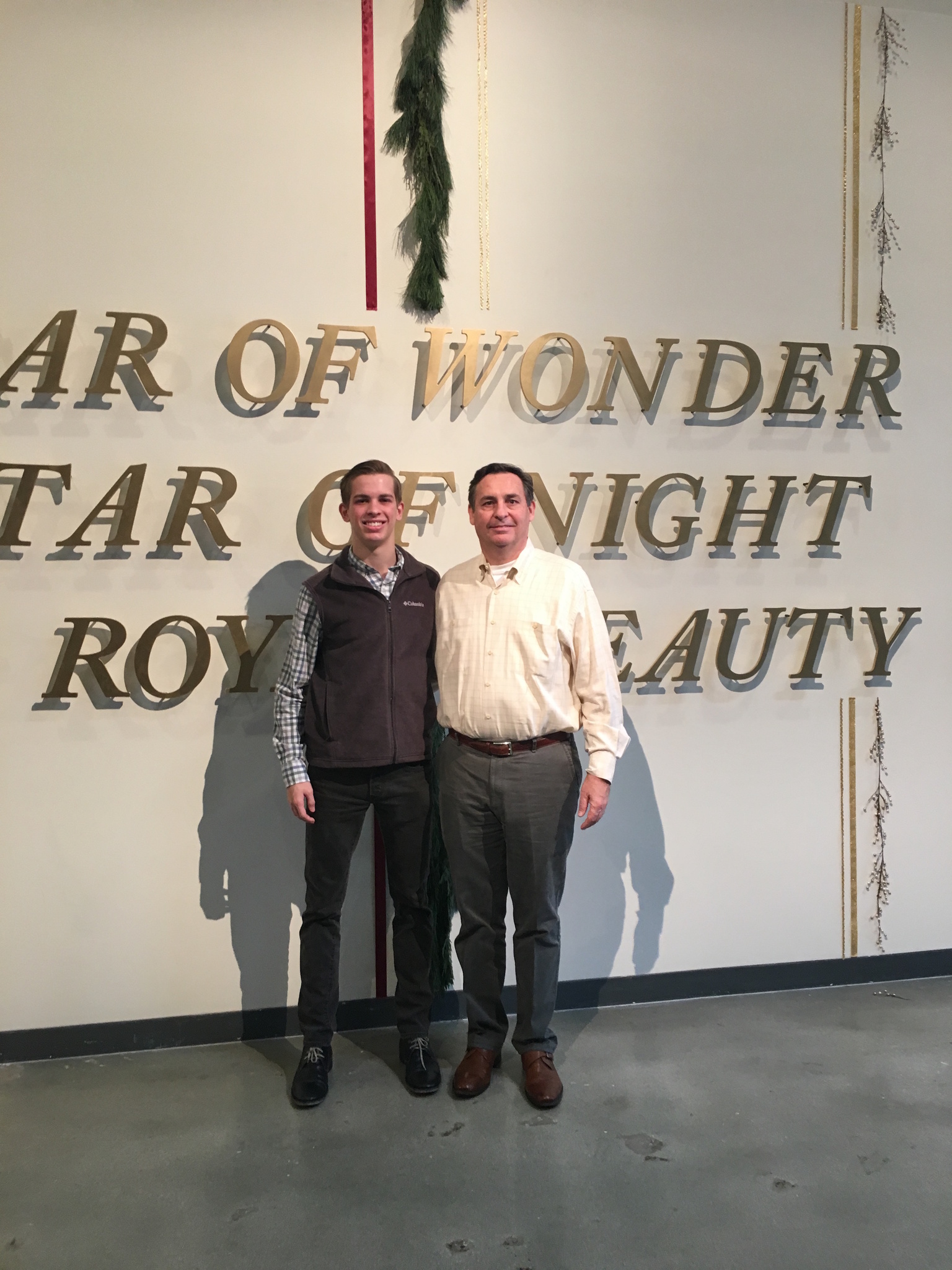 My siblings have started heading back to their lives in Atlanta and Irvine, so it's just my parents and me at home. I'm taking an online class through Biola which I'm enjoying so far. I'll also probably just be hanging with friends at home and face-timing all my good friends at Biola. I hope you guys enjoyed this life update! If you guys have any questions about my life or Biola, feel free to reach out!